Tidal streaming music service is known for Hi-res and quality sound. It's for this that many fans throng the service to fulfill their desired ego of quality music. And the emergence of DJ apps just made it better. With DJ apps, you can play any track you love, organize sound libraries and even get down to mixing your favorite hits. However, there are a plethora of apps to get you Tidal to DJ in a few clicks. It isn't easy pinpointing which app to settle for. This article gives you an insight into the top 3 DJ apps that will make your DJing journey fun and fulfilling.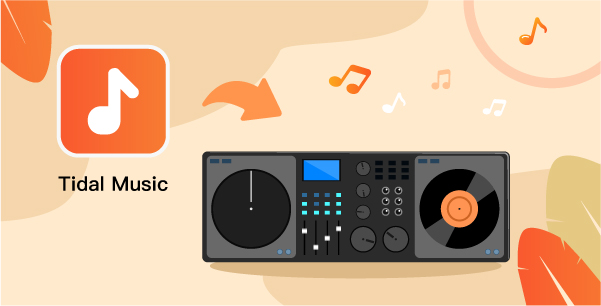 ---
Part 1. DJ Apps that Work with Tidal – Top 3
These three apps will escalate your DJing journey for the better.
1. Algoriddim Djay
The first Tidal DJ software on our list is Algoriddim Djay. It works for several operating systems like Mac, iOS, and Windows. This app will seamlessly integrate with your music library, offering you numerous tracks that run in millions. With Algoriddim, you can perform live or record your mixes while on the go. It is, however, much detailed and will suit professional DJs.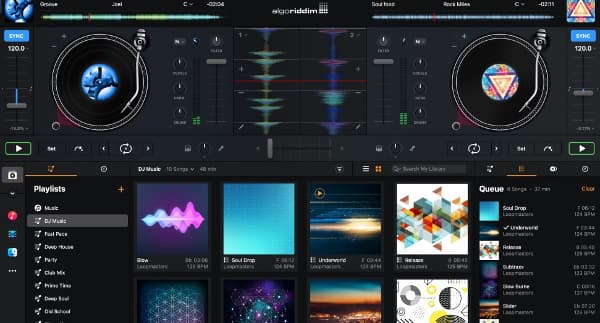 Pros
Let you play and remix singular tracks from multiple hits in real-time
Allow to direct access to all the music on your device
Incorporate remix tools like looper for music remix and sequencer to create live beats
Easily preview and prepare your next song through your headphone
Cons
A bit complicated and suits professional DJs
Sometimes the automix feature screen shows no turntables
2. Rekordbox
Rekordbox DJ app for tidal is another powerful app that lets you enjoy a cloud-connected DJ experience. You can sync your Rekordbox library on various devices including mobile phones, Mac, and Windows. More so, you'll experience seamless syncing across all your devices when you edit cues or playlists on any of your devices.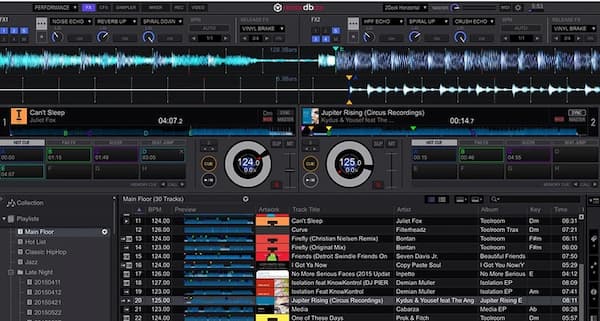 Pros
It lets you manage your music intuitively with its splendid control options
Access your music anywhere via Cloud
It supports various output formats like ALAC, FLAC, AIFF, etc
Cons
It's a bit sluggish
You can't log into your account via the app but only log in via the app's site.
3. Serato
Meet Serato, a Tidal DJ that suits beginners and professionals alike. This app comes with "Practice Mode", requiring no hardware to put it to use. Besides, you can also live-stream your DJ sets and also upgrade to Serato DJ Pro easily.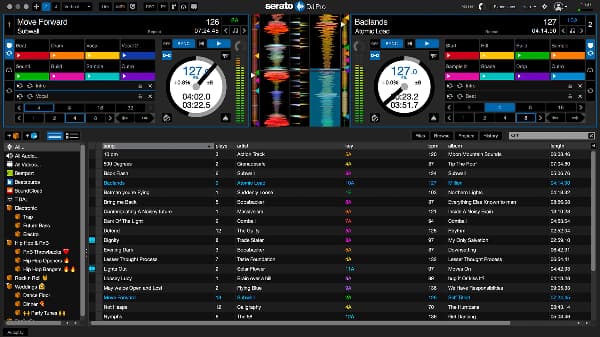 Pros
Easily get all the features you need to learn to mix and scratch
Live stream your DJ sets
Easy-to-use hardware that's perfect for learning
Cons
It's time-consuming to arrange all your songs if the catalog is huge
You can't save mixes in practice mode
---
Part 2. How to Use Tidal DJ Software – Detailed Tutorial
Check out how to stream Tidal to DJ with these three apps.
1. Stream Tidal to Algoriddim Djay
Since Tidal integrates with Algoriddim Djay, you can easily mix audio and video streams via these steps.
Step 1. Using MusConv, first, select "Tidal" as your source service.
Step 2. Then select the playlists that you want to transfer from Tidal.
Step 3. Choose Djay Pro as the destination service.
Step 4. Finally, select any track to play and mix in Djay Pro.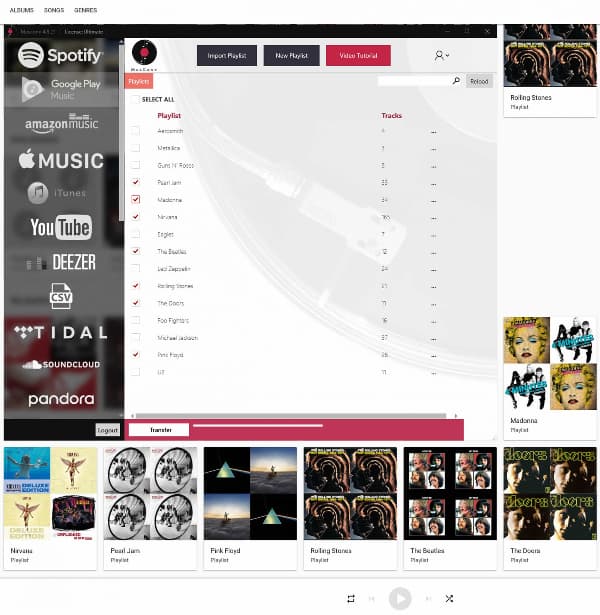 2. How to Play Tidal on Rekordbox
You can also easily stream Tidal on Rekordbox.
Step 1. Download Rekordbox.
Step 2. Then go to the browser panel in the tree view and click on the "Log in" next to Tidal.
Step 3. Once you are logged in, hit the "Allow" button in the pop-up window on the browser screen.
Step 4. You can now enjoy any Tidal music on Rekordbox.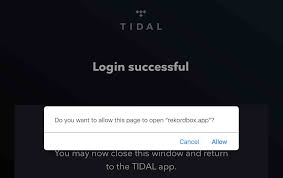 3. Play Tidal on Serato
Enjoy DJ with Tidal on Serato via these steps. Remember you need an active subscription to enjoy Tidal with Serato.
Step 1. Open Serato DJ Pro.
Step 2. Go to the "Setup" > "Library Display" > "Music Streaming".
Step 3. Then enable "Show Streaming Services" and select "Tidal" from the available options.
Step 4. Choose "Login to Tidal" and redirect your browser to your Tidal account.
Step 5. A browser pop-up will again ask you to redirect back to Serato DJ. Click the "Open Serato DJ Pro" to finally access all your music.

---
Part 3. How to Stream Tidal to DJ Offline
You can also enjoy Tidal DJ offline with AudKeep Tidal Music Converter. This app enables users to quickly download high-quality and HiFi Tidal tracks onto the desktop for offline playback. Use it to convert Tidal to FLAC, MP3, WAV, Lossless, and various formats that are compatible with your Tidal DJ app. You don't need to worry a bit about the quality loss of your favorite Tidal songs.
It works at a high speed, converting your files at a 5X rate while keeping the ID3 tags and other metadata information. More so, you can customize parameters like sample rate, codec, and bit rate. So that helps you better organize the local Tidal music in any DJ software.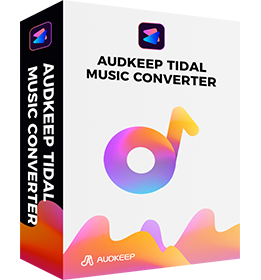 Key Features of AudKeep Tidal Music Converter
Customize output quality for the Tidal DJ app
Convert Tidal files to Lossless, MP3, AAC, etc.
Works at a fast speed of up to 5X rate
Preserves lossless HiFi quality of Tidal music
How to Use AudKeep to Download Tidal Tracks to DJ with Tidal
AudKeep Tidal Music Converter lets you stream music for offline listening on any DJ app. It easily removes all Tidal restrictions in simple steps. But you first need to upgrade it to the full version for optimized output. Once you download and install AudKeep on your computer, launch it and go to the "Log in" button to log in with your Tidal account.
Step 1 Reset output format for Tidal DJ software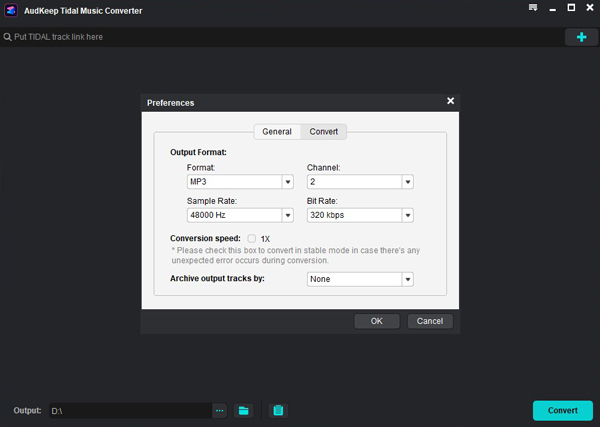 Hit on the "Menu" tab and select the "Preferences" option. Then go to the "Advanced" tab to start setting up the output format and other parameters for your Tidal DJ app. These include the sample rate, audio codec, etc. Next, hit the "OK" tab to make the changes.
Step 2 Add Tidal playlists to AudKeep for Tidal DJ software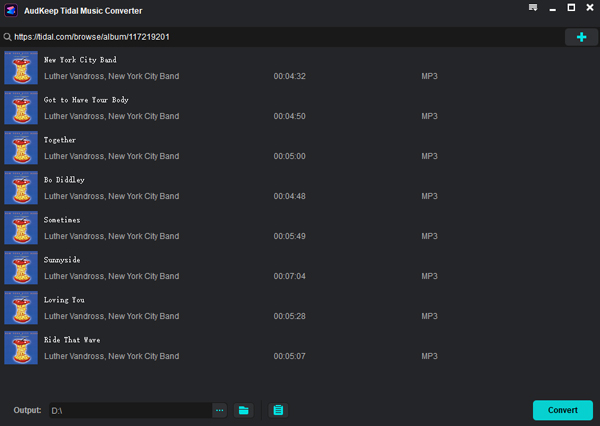 Star to select which Tidal music you wish to convert. Then click on the bright blue "+" icon to add the music to the AudKeep interface and start the conversion process.
Step 3 Download and convert Tidal music for Tidal DJ software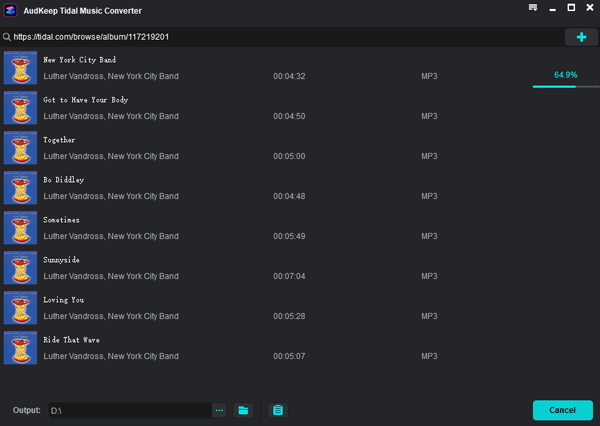 Confirm your settings then click on the "Convert" button to let the AudKeep app convert your music. The converted Tidal music will be in the "Converted" folder, ready to transfer to your DJ app for offline listening.
How to Stream Tidal Music to DJ from the Local Folder
Your Tidal playlists are now free from any restrictions. You can easily move Tidal to DJ with these steps.
Step 1. First, open the DJ app you want to use.
Step 2. Then click on the "Import" button to select the Tidal songs you wish to add to DJ.
Step 3. Easily play the converted Tidal songs you've just added to the DJ app.
---
Part 4. Conclusion
Amidst the DJ apps that work with Tidal, the aforementioned three are just amazing. They'll enhance the best experience of your DJ journey in easy steps. And when you want to beat the odds of Premium subscription, simply engage AudKeep Tidal Music Converter and get Tidal music for offline playback on your DJ app.