GarageBand is a staple for Apple users. It's a music creation studio that comes fully equipped and is pre-installed on your Mac, iPad, and iPhone. If not, you can get it for free from the Apple Store. Being a professional music creator allows you to professional-sounding music just by plugging in your mic or guitar. Whether you want to include human-sounding drum or flute tracks, GarageBand can let you do that. With GarageBand, forget about booking an expensive studio or hiring costly audio gear.
Because it's a popular music-making platform for Apple, many Apple users ask if they can add music to GarageBand from Tidal. The one-word answer to the question if you can add tidal music to GarageBand is no. Even if you download Tidal songs, they can only be played on the app and on the device where you have downloaded Tidal. However, there is a way to import Tidal music to GarageBand, and that's what this article will talk about. Keep reading to find out the best way to put Tidal music on GarageBand.
---
Part 1. How to Add Music to GarageBand from Tidal – Tool Required
As we said, you can't directly import songs from Tidal to GarageBand. To do that, you will need a Tidal Music Converter that will let you convert the songs, download them and manually add them to GarageBand. So, the recommended tool to use to start importing songs from Tidal to GarageBand is AudKeep Tidal Music Converter.
This robust music converter can help you convert as many Tidal songs as you want and download them. Some of the formats that AudKeep can convert your Tidal songs to are MP3, AAC, WAV, and more. You will just have to choose the correct audio format to start converting the songs.
AudKeep is one of the best Tidal song converters to use. Being a professional and intelligent music converter, it lets you convert the songs fast and easily. Moreover, the downloaded songs can later be added to GarageBand and played on any device to listen to them offline. You will simply have to follow some of the steps to start using the AudKeep Tidal Music Converter.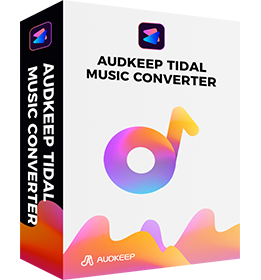 AudKeep Tidal Music Converter
Convert Tidal songs to MP3, FLAC, WAV, etc.
Download unlimited Tidal tracks at 5X speed
Convert Tidal music to GarageBand-supported formats
Keep all ID3 tags and original HIFI quality
Part 2. How to Download Tidal Music to GarageBand-supported MP3 Files
To download Tidal Music to upload on GarageBand, the first thing that you will have to do is download AudKeep Tidal Music Converter. To do that, visit the official website. Once downloaded, allow it some time to get installed. After that, follow the following steps that we have mentioned below.
Step 1 Launch AudKeep Tidal Music Converter on your computer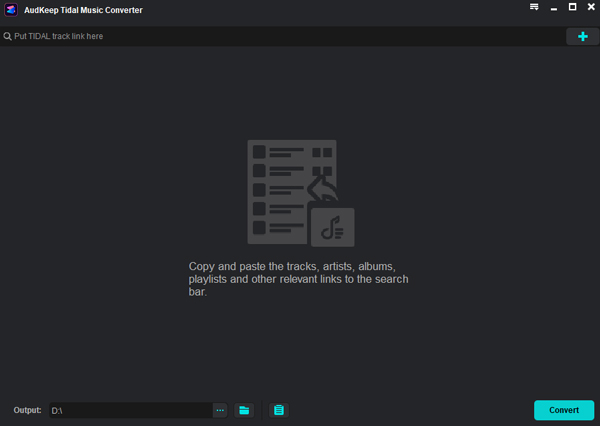 After downloading and installing AudKeep Tidal Music Converter, you will have to launch the software. Both Mac and Windows versions are available for the users. Based on the OS you are using, you can download the correct version. Then, you will be asked to log in. Use the credentials that were sent to you on your email ID and log in.
Step 2 Customize Tidal audio values for GarageBand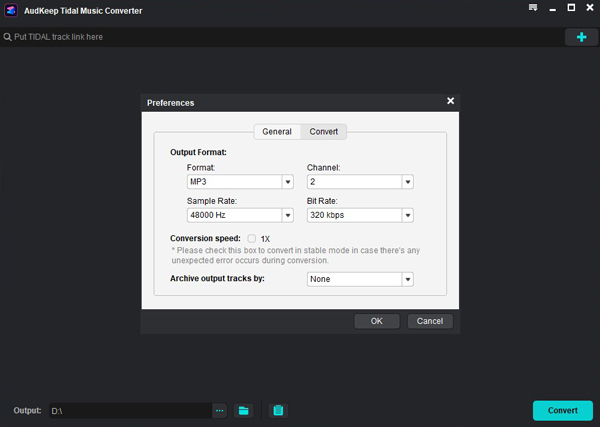 Before adding the songs, AudKeep Tidal Music Converter will ask you to customize the audio parameters. On the top menu, you will see the Preferences option. Click on that, then choose the audio output. The options available are- MP3, WAV, FLAC, M4B, M4A, and AAC. In addition to this, you can also customize other audio parameters, such as audio codec, sample rate, bit rate, and give a name to the artist and song you want to download.
Step 3 Add Tidal songs to AudKeep for GarageBand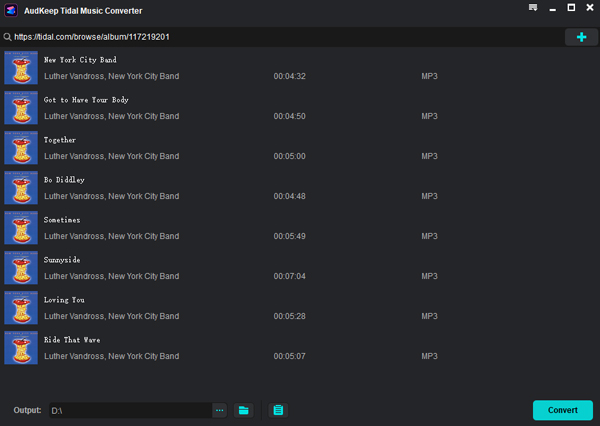 AudKeep Tidal Music Converter has a built-in Tidal Web Player. Go through it, and hit the + icon to add the song to AudKeep Tidal Music Converter. Alternatively, you can drag and drop the songs, too, if you. The songs will get converted at 5X speed and retain their lossless quality and ID3 tags.
Step 4 Convert Tidal songs to GarageBand-supported files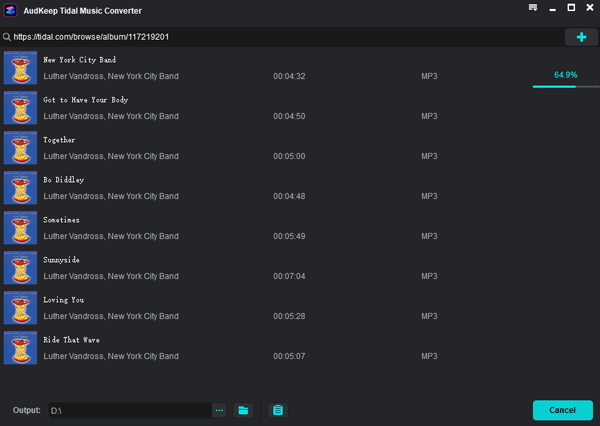 After the songs are added to the converter, you can click on the Convert option to convert the songs. Once done, you can hit the Converted option to find the converted tab. The songs will be saved and downloaded on the local folder of the computer that you have chosen.
---
Part 3. How to Add Tidal MP3 Music to GarageBand on Mac and iPhone/iPad
GarageBand is available for both Mac and iPhone, and iPad. We will share the steps for both devices. If you want to download Tidal music to GarageBand, use any of the methods.
For Mac Users
Step 1: Launch GarageBand and click on the media option.
Step 2: You will get to see the local files that are there on your computer.
Step 3: You need to locate the recently converted and downloaded songs and click on them, and the song will get imported to GarageBand.
For iOS Devices
Step 1: Go to iTunes and add the recently converted, and download Tidal songs.
Step 2: Now, visit GarageBand. Select the Track View option and hit the Loop Browser option.
Step 3: Then, click on the Music option and click on the Tidal song you want to add to GarageBand.
---
Part 4. Conclusion
GarageBand is a superb music-making platform loaded with many pre-installed features that will help you create professional music in a matter of time. Since Tidal is a popular music streaming platform and has got all the popular songs you like, you may want to add the songs to GarageBand directly. And to add Tidal music to GarageBand, get AudKeep Tidal Music Converter by visiting the official website.