Volumio is a free and open-source Hi-Fi digital music player for audiophiles. It's specially designed for high-quality music playback. It is available on most embedded devices such as PC, Raspberry Pi, Tinkerboard, and etc.
In this passage, you are going to learn about 3 different ways to get Tidal on Volumio. You will see the Volumio Tidal Connect, the app for Volumio Tidal, and the Volumio Tidal plugin.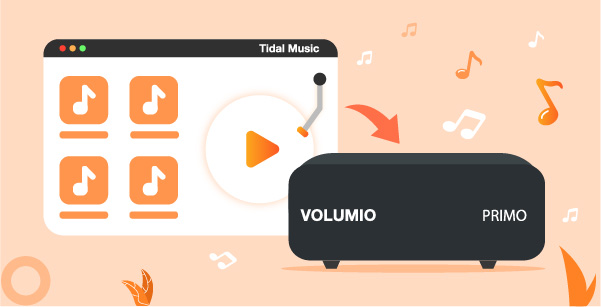 ---
Part 1. Volumio Tidal Connect – Get Tidal on Volumio Directly
Volumio and Tidal eventually teamed up to provide high-fidelity quality in a more user-friendly way. Tidal Connect now is available to all MyVolumio Virtuoso and Superstar users. With the release of Tidal Connect, it will be possible to manage Tidal tracks through the Tidal application or Volumio UI.
Tidal Connect also supports users to stream Tidal songs to other supported third-party devices. In other words, thanks to this feature, you can play Tidal music on all Volumio OS devices. Now let's take a look at how to get started using the Volumio Tidal Connect.
How to Use Volumio Tidal Connect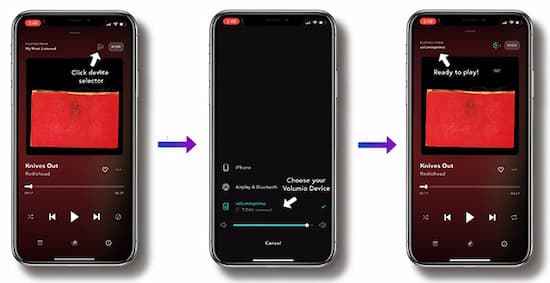 Step 1. Please update both the Tidal app and the Volumio music player to the latest version. And please check if your devices are on the same network.
Step 2. On the Volumio UI, log in to your MyVolumio Virtuoso or Superstar account. Open the Tidal app on your device and log in to your Tidal account.
Step 3. Play the song and go to the Now Playing section. Choose the Sound Output tab > select the available Volumio device. Then, the playing Tidal tracks will be played from your device.
---
Part 2. AudKeep for Volumio Tidal – Get Tidal on Volumio for Free
Volumio offers users the possibility of transmitting Tidal streams to the raspberry PI. Besides, Volumio supports adding local music files to play offline. Therefore, you can add and play Tidal in Volumio for free if you can download Tidal music as local music files. Let's start with the first method that doesn't need subscribing to MyVolumio.
First, you'll need a powerful tool like AudKeep Tidal Music Converter. Proficient in trendy music downloads, this versatile software is among the best in the field. It can convert any track or playlist from Tidal to MP3, FLAC, WAV, and more. It also retains the original HIFI quality without any loss.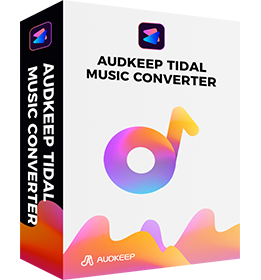 AudKeep Tidal Music Converter
Download Tidal playlists to play on Volumio
Convert Tidal to FLAC, WAV without losing quality
Keep raw ID3 tags such as artist, album, album art, etc.
Offer up to 5X speed and customized settings for Volumio
Artist, album, title, and other metadata are compressed and stored in the output music file. So, you can keep your tidal music organized after importing them into Volumio. With this software, users can modify music output parameters like bit rate, sampling rate, and so forth. Then import and play Tidal on Volumio for free without MyVolumio.
How to Get Volumio Tidal for Free
Step 1 Maintain or change Tidal audio settings for Volumio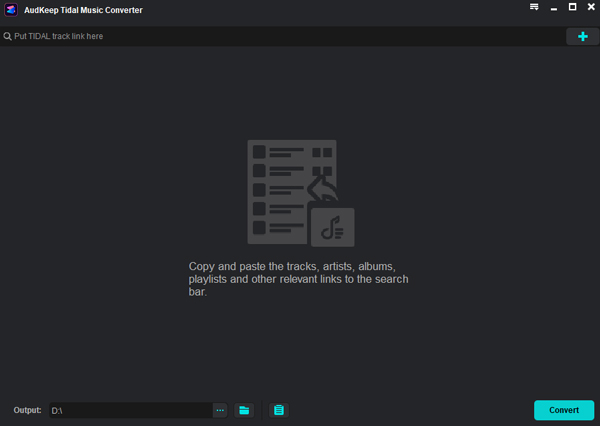 Click on the menu icon in the upper right corner. Here, you can customize the output Tidal audio parameters. For your reference, Volumio supports FLAC, WAV, MP3, AAC, etc.
Step 2 Import Tidal songs to AudKeep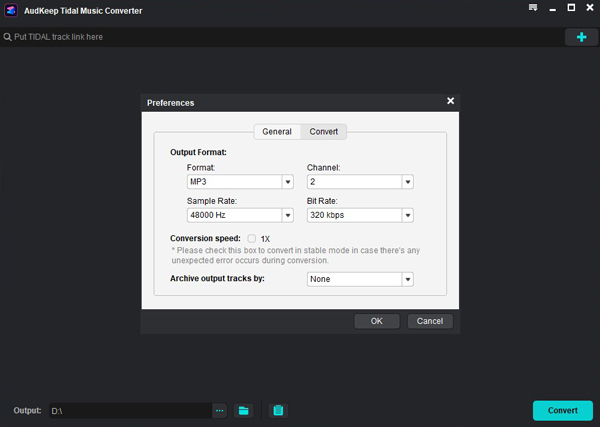 Start AudKeep and the built-in Tidal Web player will open as well. Log in to Tidal with your account. Search for the Tidal playlists or albums and open it. And you'll see a highlighted Plus button. Tap it and further select Tidal songs.
Step 3 Download Tidal tracks for Volumio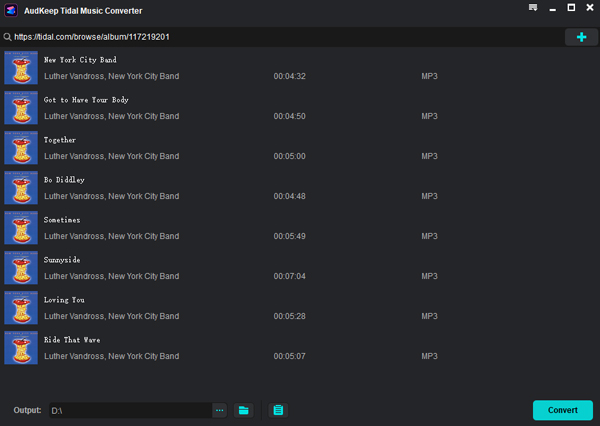 Click the Convert icon to start converting. When finished, click the Converted icon. Then you can find the downloaded Tidal music files stored in the local folder.
Step 4 Stream Tidal music files to Volumio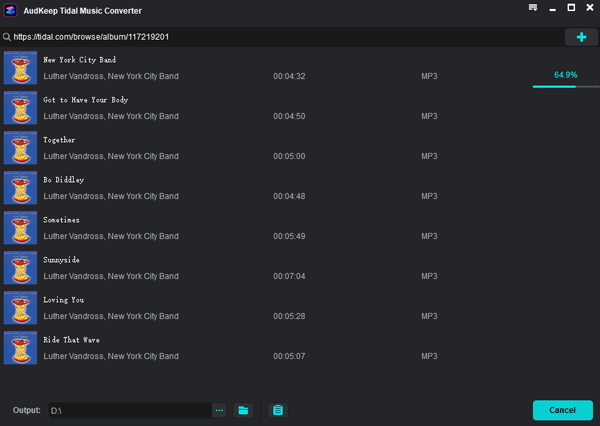 Please install NAS drive shares (CIFS and NFS) and scan audio content with Volumio. Then add a USB hard drive or SD card as extra or removable storage.
Now transfer the local Tidal music to an SD card. Next, insert the card into a mobile device and play Tidal via the Volumio mobile app. Alternatively, move Tidal music to a USB hard drive. Then insert the USB drive to other computers and play Tidal streams via Volumio OS devices.
---
Part 3. Volumio Tidal Plugin – Tidal Native Plugin in MyVolumio
MyVolumio is an advanced feature of Volumio, including two tiers: MyVolumio Virtuoso and MyVolumio Superstar. After the upgrade, users can enjoy local Volumio Tidal integration.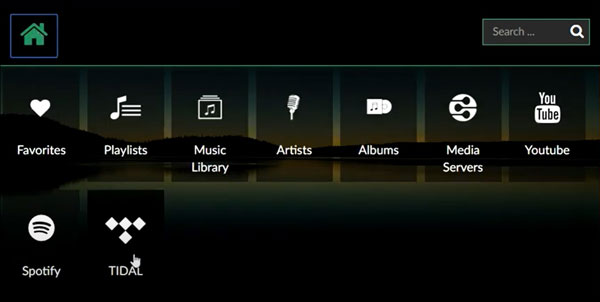 Download and install MyVolumio.
Log in to your MyVolumio account.
On the profile page, please select Upgrade your plan and make a choice.
Log in or register for an account on the ickStream Music site.
Hit Browse in the lower-left corner of Volumio and then click the Home tab. Choose Tidal.
Immediately start enjoying all the advanced features of MyVolumio, such as remote control to play Tidal on Volumio and much more.