Tidal is a well-known premium song, podcast, and online streaming provider that integrates uncompressed audio and high-definition music videos with exclusive content and other appealing music characteristics. It was introduced in 2014 by Aspiro, a Norwegian public company.
Users have given the service mixed reviews, with a few praising the high fidelity, lossless audio, and subscription services that can lead to royalty checks for artists and lyricists. However, every service encounters bugs from time to time, and Tidal is no exception. Users have lodged a variety of complaints about the platform.
A few customers have complained that the Tidal on Android occasionally stops working, crashes, force shuts down, and does not react at all. It has been a significant problem for many users. However, you will fill some excellent methods are listed in this article to solve the issue. Let's get going!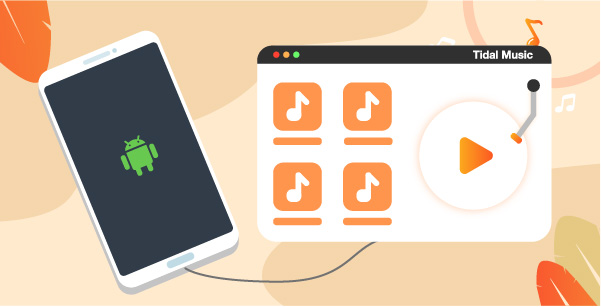 ---
Part 1. Tidal Not Working on Android: Common Solutions
A non-responsive or collapsing Tidal music app is inconvenient, but it should be simple to resolve. Use these methods to fix Tidal not working on the Android issue, and you'll be streaming music in stunning high definition in no time.
1. Restart Your Device
After upgrading the Android operating system, there are frequent issues with the Google Play Store. It is possible that after the platform has been updated, the connection with the authorization data for the corresponding store will no longer be working safely.
In this case, restart your Android device to reboot all configurations and operations and, if necessary, reconnect to the Google Play Store.
Step 2. Now, click on Restart to restart the device.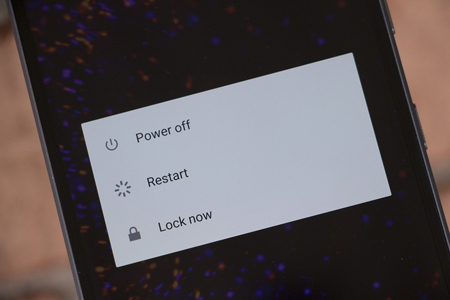 2. Check the Internet Connection
The causes for Tidal's inability to be loaded are not dissimilar. Most of the time, this is partly related to your Internet service. It's feasible that your device is connected to a WiFi network, but it's still not working, so try utilizing your browser to access a website online. If this works correctly, the problem is not with your Android device. If you attempt to access the app music via the mobile network, you should first determine the stability of the mobile connection.
3. Check the Tidal Official Status
If restarting after the device and checking your Internet service, your Tidal for Android is still not working, then you must visit the Tidal official status page.
To ensure no disruptions, visit Tidal's official status page. Music streaming services may occasionally have network difficulties, resulting in decreased performance. If Tidal's network is working properly, it's time to begin analyzing your device.
4. Clear the App Cache
Clearing the cache of an app might sometimes solve the problem. Follow these instructions to remove the Tidal app cache.
Step 1. Tap and hold the Tidal symbol on your home screen.
Step 2. Select App Info from the drop-down menu.
Step 3. On the new screen, click Clear Cache.
This should delete any corrupt files from the app's cache. You may need to re-login, but this should stop Tidal from crashing on Android.
5. Reinstall the Tidal App
If none of the methods work, try reinstalling the Tidal app to fix your issue. There may be some unknown files causing disruptions. To reinstall the app, follow the instruction below:
Step 1. Hold down the Tidal symbol.
Step 2. Uninstall, then confirm.
Step 3. Navigate to the Google Play Store.
Step 4. Install Tidal on Android phone by searching for it.
---
Part 2. Tidal Not Working on Android: Ultimate Solution
Well, you can also use a third-party app to get Tidal on Android phones or other devices. The AudKeep Tidal Music Converter meets your requirements for that purpose. It is very well-designed for downloading Tidal music to your devices as MP3, AAC, FLAC, WAV, etc., files. Tidal music is in a unique format that is not recognized by every other app. Hence the AudKeep tool is required to stream Tidal music on the Android device.
Moreover, the AudKeep Tidal Music Converter returns lossless audio files with the ID3 tags intact. You are also encouraged to customize the output format and variables for Android, which sounds fantastic. Finally, because it operates at a 5X quicker pace, you will receive the converted Tidal music in a short period.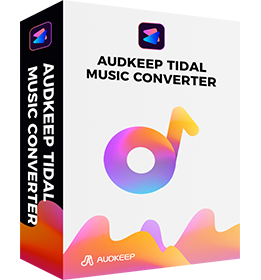 Key Features of AudKeep Tidal Music Converter
Let's you download songs from Tidal on Android phones with ease
Allows you to stream Tidal music offline without the Tidal app
Get Tidal output files in 5X less time than before
You can customize the Tidal output settings with lossless quality
Download and Install the AudKeep Tidal Music Converter and follow the instruction to download Tidal music with this tool.
Step 1 Change Tidal music settings for Android phones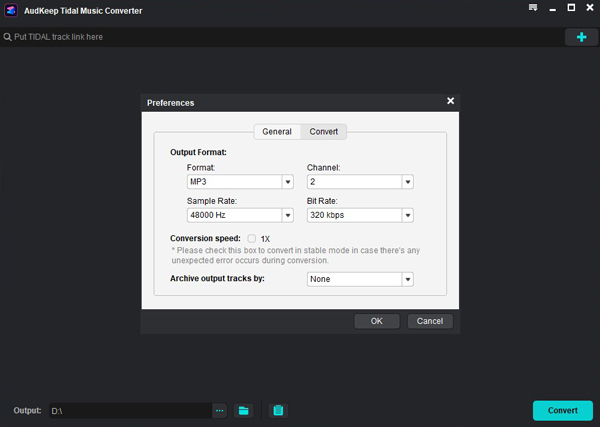 By selecting the Preference button at the top, you may select the output format to convert Tidal to WAV, MP3, FLAC, and more for Android devices and other characteristics such as channel, bit rate, and sampling rate.
Step 2 Import Tidal tracks to AudKeep on Android phones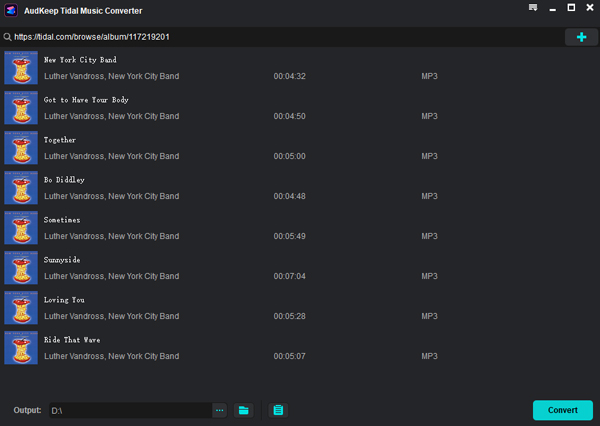 After installing, launch the Tidal app. You may copy and paste the URL into the search field. Then, to upload the music, click the '+' symbol.
Step 3 Download and get Tidal on Android phones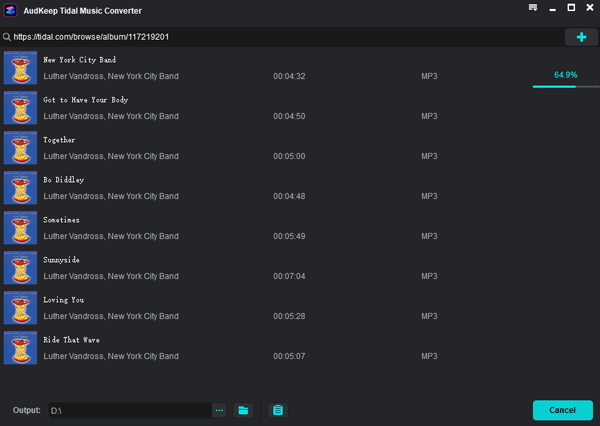 To begin the conversion, click the Convert button. Tidal tracks will be converted in bulk and saved in the output folder.
How to Play Tidal on Android Phones without Problems
Now to stream the downloaded tracks on an Android device, follow the instructions:
Step 1: Connect your Android device through a USB cable to the OC.
Step 2: Copy the Tidal tracks from the output folder and paste them into the Android Files.
Step 3: Open the default music play and start streaming the songs.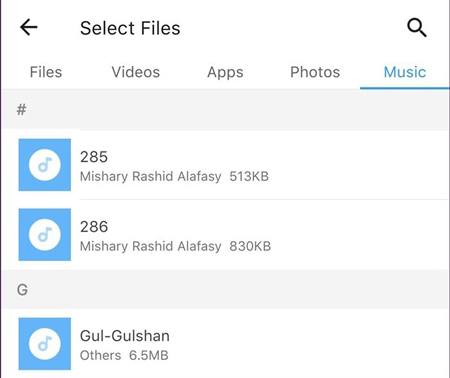 ---
Learn More: How to Unsubscribe from Tidal on Android Phone
If you want to cancel Tidal subscription through your Android device, follow the instructions below.
Step 1: Open the Tidal app on your Android device and log in to your account.
Step 2: After that, Select My Collection, then Settings.
Step 3: Go to Edit Profile, and select Manage Subscription.
Step 4: Now, click on Subscription, then Cancel Subscription to cancel it.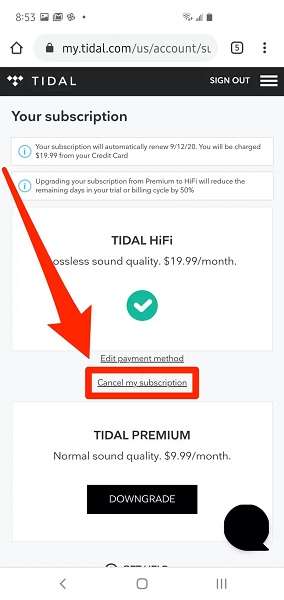 ---
Conclusion
Tidal is well-known music streaming app on Android devices, and it has millions of users worldwide. Some of them suffer from the Tidal not working issue. But after reading the article, you know all the techniques to fix Tidal on Android. However, if all the above techniques do not solve the issue, something must be wrong with your phone.