If you go on a real lookout, you will come to know that the world is full of music lovers. People tend to have varied tastes in music. While some prefer soft and low beats, others love the EDM type. If you are a user of Oppo Tidal, you must have good taste in music streaming systems. With so many options available in the market, both online and offline, it gets hard to choose the best music streamers out there.
So, if you are a big fan of good quality music, you have come to the right place. And since you have read this far, you surely are a music lover. So, if you are thinking of getting a Blu-ray player or already have one but do not know how to play it via a USB port, read along to find out. Because, as you read along, you will get to know how to use Tidal with Oppo. Apart from that, the users of the Oppo Blu-ray player will also get to know how to play Tidal music in it, using AudKeep Tidal Music Converter and USB. Let's get started!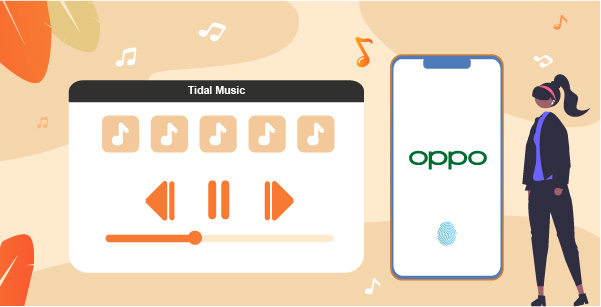 ---
Part 1. How to Play Tidal Music on Oppo Blu-ray Player via USB Port
Blu-ray players, if used the right way, can be a blessing for lovers of music. It is designed to be used for both audio and video purposes. It can also come in handy to Oppo Tidal users immensely. It is a great device to convert and stream Tidal over Oppo and easily listen to your favorite audio tracks.
AudKeep Tidal Music Converter can come in handy to Tidal Premium and HiFi users alike. This music converter is created and designed with a user-friendly interface, meaning anyone can use it by following certain simple steps. The users can effectively download individual songs and playlists on Tidal without paying or installing the Oppo Tidal app on a computer.
Moreover, unlike the other converters that take long periods to convert songs and playlists, the AudKeep Tidal Music Converter functions differently. It is engineered to convert Oppo Tidal songs and playlists to FLAC, Lossless, WAV, MP3, AAC, and so much more at a much faster rate. Apart from that, many even use Oppo Sonica DAC Tidal support that helps in streaming DAC as well.
The users can download tracks through this amazing converter and use Tidal Oppo UDP-205 to stream the downloaded audio files. For doing so, it is important to know that it has two 2.0 USB ports. By connecting to the Wi-Fi or Ethernet, the users can connect it easily to their computers and play the downloaded tracks anytime.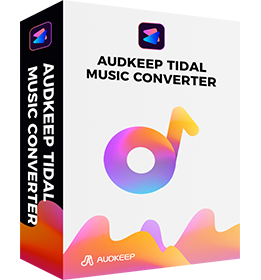 Key Features of AudKeep Tidal Music Converter
Easily convert Tidal to MP3, FLAC, etc. for Oppo Tidal player
Download Tidal tracks for offline listening without ads
Keep 100% HiFi sound quality and ID3 tags of Tidal songs
Save Tidal music on local computer for playback and edit
Step 1 Customize Tidal output formats for Oppo Tidal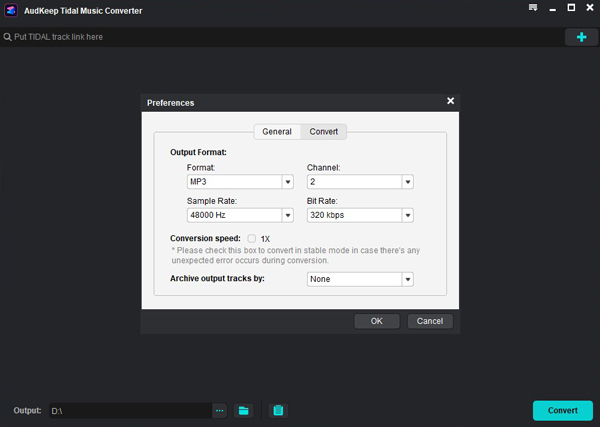 Go to the output setting window and make changes to its output format, sample rate, bit rate, etc. to the Oppo-supported one. Then save the changes.
Step 2 Add Tidal songs to AudKeep Tidal Converter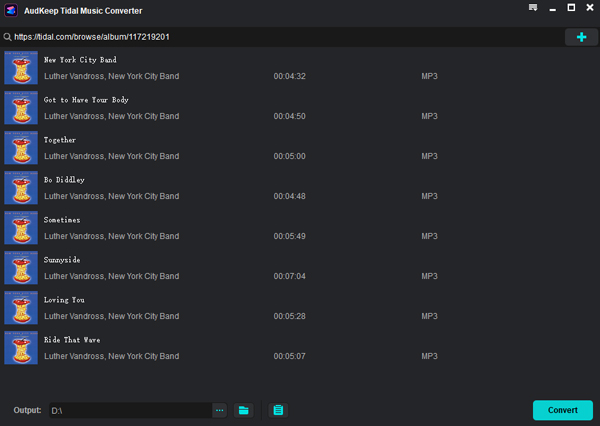 Now select the Tidal playlist or album that you want to convert for Oppo on the Tidal app. Click the "+Music" tab on the bottom-right corner. Then further select the songs or select all. Finally, hit the "Convert" tab to start the conversion.
Step 3 Convert Tidal songs to Oppo-supported format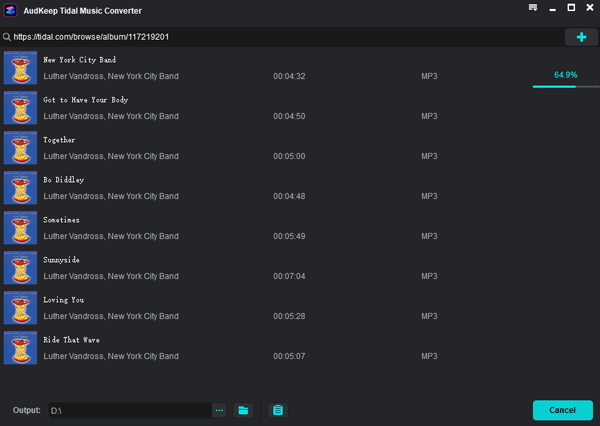 Wait until all tracks are converted. During the conversion, you can continue importing songs to the converting list by repeating step 2. When all music files are done, click the "Converted" tab to check your local music library.
Step 4 Add and play Tidal on Oppo Blu-ray player
Now just copy the Tidal songs to a USB device. Then insert the USB to your Oppo Blu-ray player and get started to play Tidal songs!
---
Part 2. How to Use Tidal on Oppo Blu-ray Player via Oppo MediaControl App
Several customized apps have been created to enable the users to play Tidal on Oppo Blu-ray player. Oppo MediaControl App allows the users to easily play the downloaded Oppo Tidal music on its Blu-ray player. This app has over 100000+ downloads as per the global user's statistical reports. Moreover, the 4.0 and other Android versions are also available to many. Your Android will work as a remote for your Blu-ray player by downloading it. Some of its features include:
Player on-off function
Alphabetical scrollbar browsing
Alternative to the physical remote
Connect through USB or DLNA and view media files
Control playback functions
One can only download it on Android. But with the use of Android emulators, the user can easily run it on a Windows PC or Mac. It even allows one to play certain games on PC that only supports the Android format. Most are free and available over the Internet. Apart from that, there are many such apps for iOS as well.
Download and Install Oppo MediaControl App
The users can enjoy all the features mentioned above by following the simple download steps of the Oppo MediaControl App. Read along to find out!
Step 1. Start downloading and installing the Android emulator on the PC.
Step 2. Then download Oppo MediaControl App APK to the PC.
Step 3. Now, open the Oppo MediaControl App by using the emulator. Or else, the APK file can be dragged and dropped into the emulator to effectively install the app.
Step 4. There is another way if you do not wish to install the APK file. The user can install the Oppo MediaControl PC (BDP-10x) by connecting your Google account with an emulator. Then, one can install the app directly from the play store.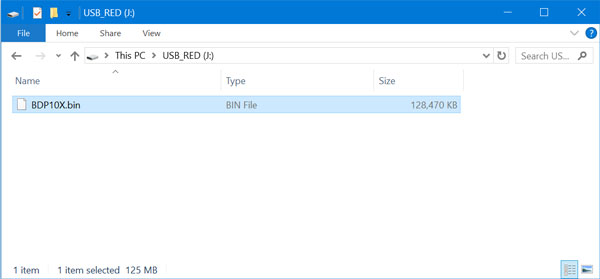 Stream Tidal over Oppo Blu-ray Player
Now that you are done with the download, you can follow the below-mentioned steps to Android Tidal stream to Oppo Blu-ray player using the app.
Step 1. Ensure that the player is connected to a Local Area Network or LAN. You can use Wi-Fi or Ethernet cable connection for the Internet. A wired Ethernet connection is recommended for the smooth functioning of the large HD files.
Step 2. After the app download is done, a list of Oppo players will be seen when opening the app. You just need to select your player. Now, the browser menu will open where the sources are visible, like USB, optical drive, etc.
Step 3. You can browse the sources and play the selected music now that you are connected. You can adjust the playback and volume from the "Now Playing" screen.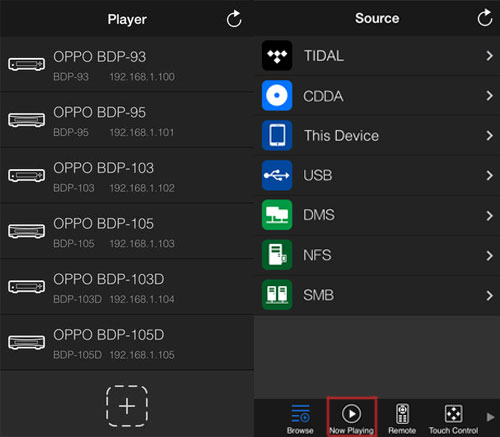 ---
Part 3. Conclusion
The thirst for more good quality audio players and track downloading and converting applications will always exist. But now, with the Oppo Tidal AudKeep Music Converter. Oppo MediaControl app and its Blu-ray audio player, the respective tasks have become grandly easy. Therefore, now anyone can download, convert and stream quality audio tracks with ease. These Oppo and Tidal combinations are the best ever!