MusicCast speaker is Yamaha's wireless multi-room audio system which made its grand entry in 2003. Access it through WiFi and Bluetooth to receive, send and share audio through various compatible Yamaha products. It comfortably works with stereo receivers, soundbars, powered wireless speakers, home theater receivers, and many more.
The MusicCast app comes in handy to control your connected devices, enabling you access to Internet radio, streaming services, and even your music library. This article will focus on how to use Tidal on Yamaha MusicCast speaker and take your listening experience to another level. But first, let's understand about Yamaha MusicCast.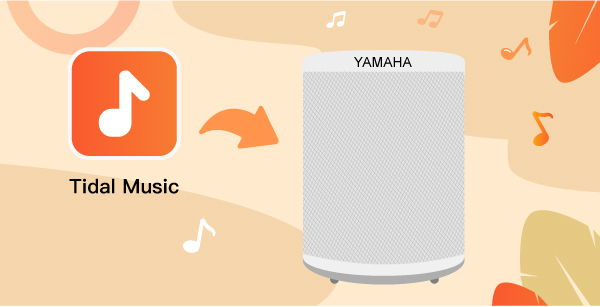 ---
Part 1. How to Set up Tidal on Yamaha MusicCast Speaker via MusicCast Controller
It's possible to use Tidal streaming with Yamaha MusicCast speaker via the MusicCast Controller. Check out the steps in the next section on how to control all your equipment with a single app.
What Is Yamaha MusicCast
Yamaha MusicCast is a system that lets you stream your music from any mobile device to a speaker, soundbar, receiver, among other gadgets in your house. It works via a wireless home network like WiFi or Bluetooth. It is an easy way to stream your music collection to any room in your house. Easily control the settings through the MusicCast app menu and even adjust the equalizer to change your song's sound.
How to Setup Tidal on Yamaha MusicCast Speaker
Yamaha MusicCast Speakers have integrated Tidal music streaming. You can, therefore, cast Tidal to Yamaha via Yamaha's MusicCast Controller app. But first, ensure that the app is installed on your device.
Step 1. Turn on and connect your "MusicCast" speaker or another enabled device to your WiFi network. The firmware of the speaker should be up to date.
Step 2. Next, download and then open the Yamaha MusicCast Controller app on your device.
Step 3. Go to the MusicCast-enabled device that you wish to control and click on the "Connect" button.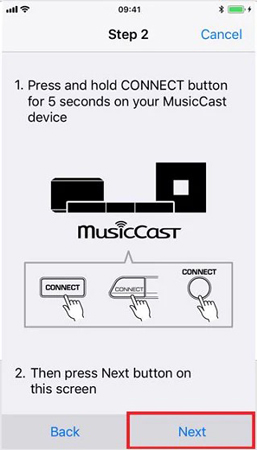 Step 4. Then select the "Next" tab on the MusicCast Controller app. The app will immediately begin to identify and connect the MusicCast-enabled device.
Step 5. Navigate to your phone's WiFi settings and switch to the "MusicCast Setup" network.
Step 6. Now go back to the MusicCast Controller app and select your home WiFi network. Then enter your password to access it.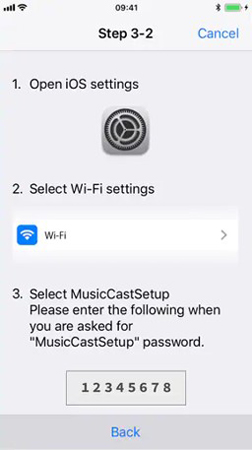 Step 7. Specify the location name that describes the room you are connecting your device to.
Step 8. Then hit the "Next" button. You can add a photo from your library that describes the room with the device you are connecting.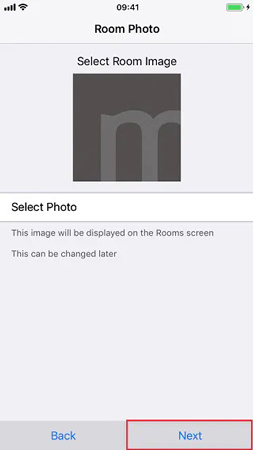 Step 9. Click on the "Next" button to enable your MusicCast-enabled device to be controllable via the MusicCast app.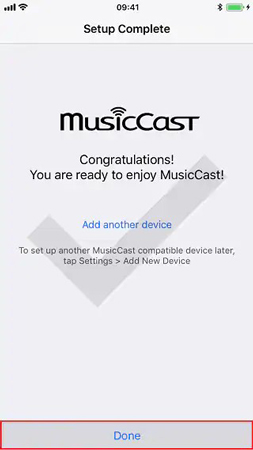 ---
Part 2. How to Use Tidal Streaming with Yamaha MusicCast Speaker via Bluetooth
You can also engage the best tool to cast Tidal to Yamaha MusicCast speaker. AudKeep Tidal Music Converter is a sophisticated tool that quickly converts your Tidal playlists to high-quality output. It supports various output formats like AAC, Lossless, WAV, M4B, and many other Yamaha available audio formats. AudKeep works at a high speed of X5 rate, supported by its innovative audio encoding technology.
It ensures reservation of all the metadata and ID3 tags information that ensures high-quality output files. Likewise, you can customize other audio parameters like bit rate, audio codec, and channel while managing the output library by artist or album.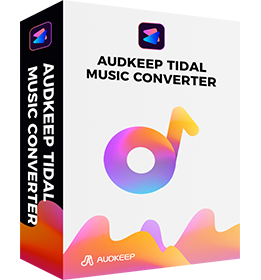 Key Features of AudKeep Tidal Music Converter
Support conversion to Yamaha-available output formats
Customize Tidal audio parameters like bit rate and channel
Reserves metadata information and ID3 tags from Tidal songs
Works at a high speed of X5 rate during the conversion
How to Use AudKeep to Download Tidal Music as Local Files
Get AudKeep Tidal Music Converter in the Free or Full version. It supports both Windows and Mac OS systems.
Step 1 Install and register AudKeep Tidal Music Converter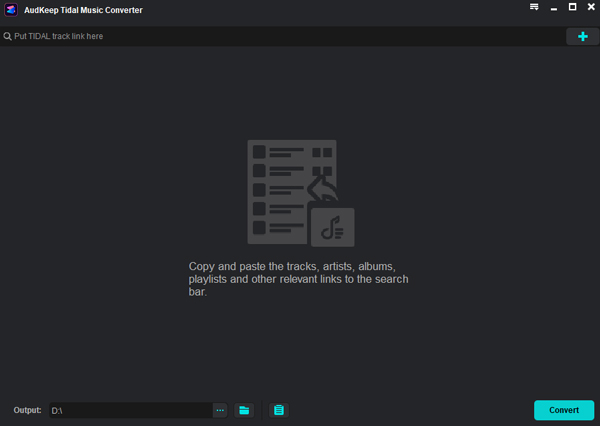 To use it, download the correct version of your device by clicking the "Download" button. Install and launch it on your computer. AudKeep app comes with a built-in Tidal Web Player. Just click on the "Log In" button directly to sign in to your Tidal account. Then begin to register AuKeep and unlock all the potentials. Go to the "Register" option to open the registration window. Then log in with your registration name and code to activate it.
Step 2 Customize output format of Tidal music for Yamaha MusicCast speaker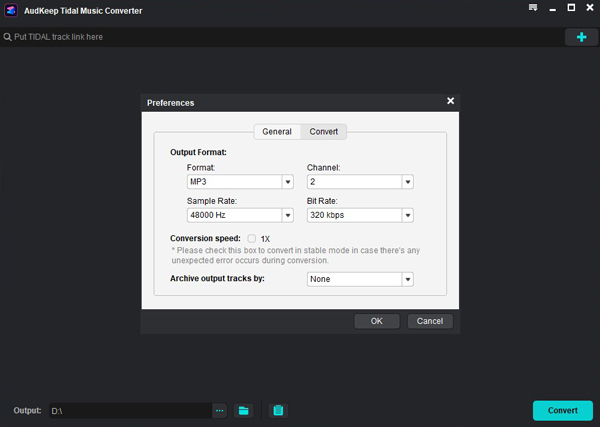 Hit on the "Menu" bar and go to the "Preferences" option. The "Settings Window" will then open. Then click on the "Advanced" option and choose the output format to convert Tidal music to WAV, FLAC, Lossless, MP3, among other local files.
Also, customize the parameters which include channel, bit rate, audio codec, etc. to suit your Yamaha MusicCast speaker. Ensure you classify your Tidal music by artist or album. Just click on the "Archive output tracks by" button to choose your option.
Step 3 Add Tidal music to AudKeep for Yamaha MusicCast speaker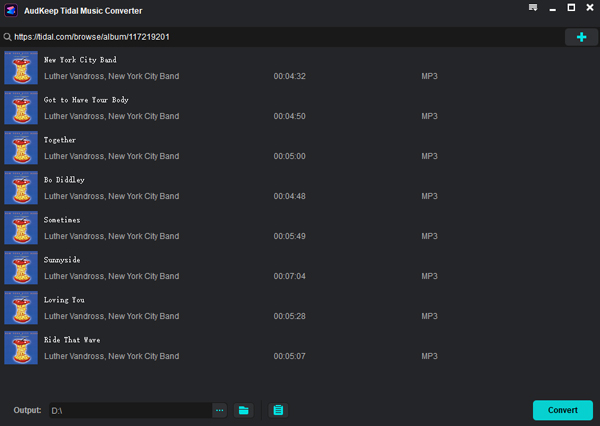 Confirm your settings that they are right, then click on the "OK" button. Next, it's time to add your favorite Tidal playlist or album. Select the playlist you wish to add for converting. Open it and hit on the blue "+" icon located in the lower right corner. The playlists will immediately be added to the AudKeep interface.
Step 4 Download and convert Tidal music for Yamaha MusicCast speaker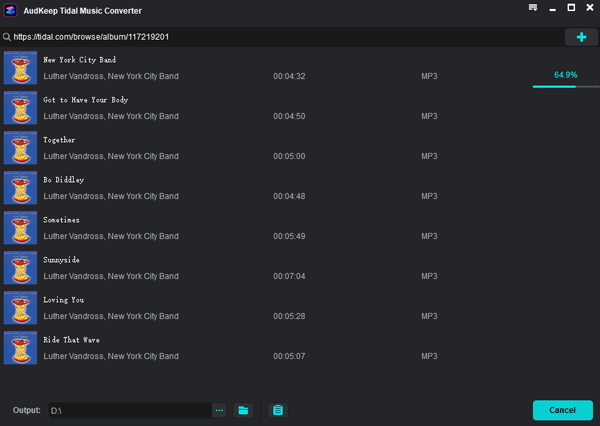 Finally, hit the "Convert" tab and let the tool start downloading Tidal music to computer. Then locate the "Converted" Tidal music by clicking on the "Converted" button. It's marked with a red number, denoting the number of tracks that you have converted. You can also highlight the music and select the "Open" file location to the target folder on your computer.
How to Cast Tidal on Yamaha MusicCast Speakers via Bluetooth
Once your Tidal music has been converted to local files, you can now manage to play Tidal on Yamaha via Bluetooth. Check out below how to.
Connect the MusicCast speaker to your computer using Bluetooth.
Transfer the converted Tidal music to the speaker.
Finally, play the Tidal music with any media player and stream it through the Bluetooth button.
---
Part 3. Conclusion
You finally managed to enjoy Yamaha MusicCast Tidal. You can either get Tidal music from the MusicCast Controller app or you can use AudKeep Tidal Music Converter to play Tidal music offline with lossless quality on a Yamaha receiver.