Yamaha has integrated with the Tidal streaming service since 2017. The supported products include the RX-V 83 Series AV receivers, such as the RX-V483, RX-V583, and dozens of others. Except for the receivers, other Yamaha equipment, like soundbars, and wireless speakers are all examples of Tidal Yamaha devices.
Tidal, a worldwide entertainment platform that allows users to enjoy music and communicate with musicians in a variety of ways. In addition, members have access to over 60 million music and 240,000 high-definition videos.
This article mainly focuses on how to play Tidal on Yamaha receivers which have not been supported by Tidal yet. And users who own the Tidal-supported devices can continue playing Tidal on Yamaha receivers after their Tidal subscription expires.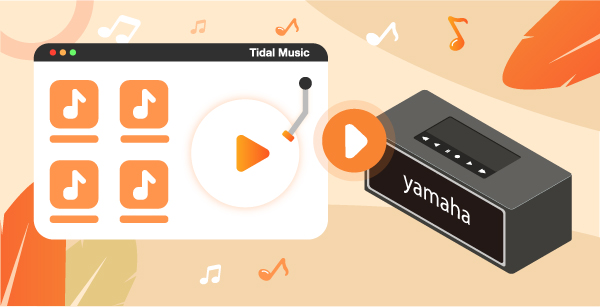 ---
Part 1. Setup Tidal on Yamaha Receiver: Tool Required
Offline streaming to Tidal songs is easy with AudKeep Tidal Music Converter, which includes features like offline listening, high audio quality, high-speed conversions, and more. We will go through all the characteristics in-depth here.
Offline Listening
If you're addicted to the Tidal music player, download its favorite tracks and listen to them offline. AudKeep Tidal Music Converter allows you to convert music songs, playlists, and albums for usage with your Yamaha receiver. You do not need to subscribe to use this feature.

Several Output Formats Are Available
The converting program will present you with a drop-down choice of options for downloading the tunes. You can use any of the types supported by your device. For example, converting Tidal to MP3, FLAC, WAV, M4B, and so forth.

Modify the Output Labels
The ID3 attributes and output variables like title, musician, albums, year, and genres can be changed.

Lossless Audio Quality
If you use Tidal on Yamaha receiver, you're looking for high-quality audio. You may convert and save high-quality audio, HiFi songs, and MQA audio files using AudKeep Tidal Music Converter. You don't need to wait for a long queue to install. Its 5X converting speed immediately converts Tidal songs.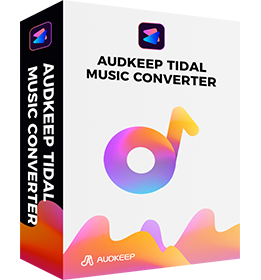 AudKeep Tidal Music Converter for Yamaha Receiver
Preserve all lossless data or ID3 elements from Tidal music files
Sort the Tidal music files by title or artist using the Tidal Music Converter
Tidal music files can be offline managed easily and quickly on local
Operate at a 5X conversion rate and export Tidal HIFI and high-quality audio
---
Part 2. How to Play Tidal on Yamaha Receiver
AudKeep Tidal Playlist Converter will support Windows and Mac OS. To download songs, you have to first sign up. If you want to download songs, follow these steps:
Step 1 Choose Tidal output format for Yamaha receiver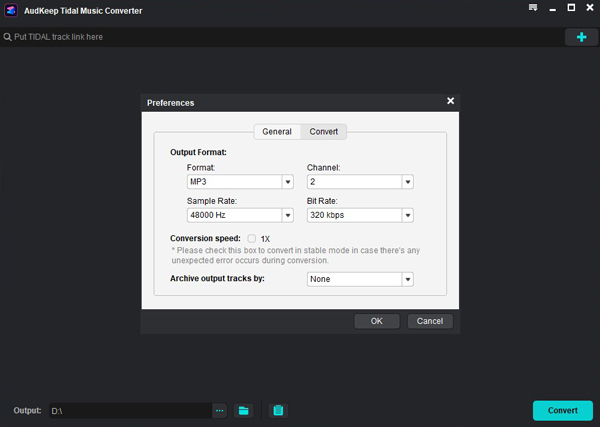 The software will allow you to set the output format as per your needs. You need to select the "Menu" icon on the computer and click on the "preferences" icon > "Advanced" option. A window will pop up on your computer. You can now select the format and change the quality by modifying the same rate, codec, and channel. After this, select the ok icon to exit the window.
Step 2 Add Tidal songs for Yamaha receiver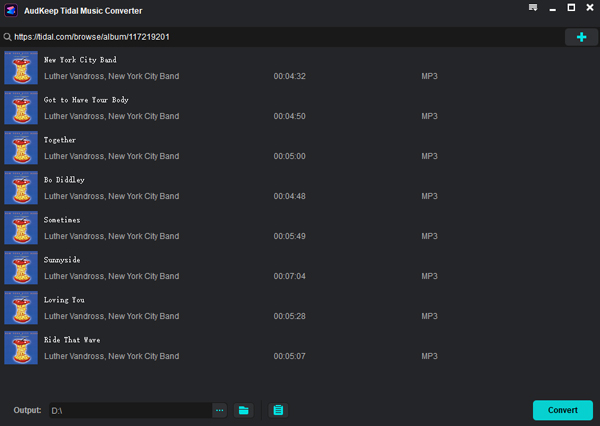 You can look for Tidal music that you want to change. Open the album and click on the "+" option present on the right side of the window. The album is added to the AudKeep software. You can easily check the song from the list and delete the ones you don't want to download.
Step 3 Download songs for Tidal Yamaha receiver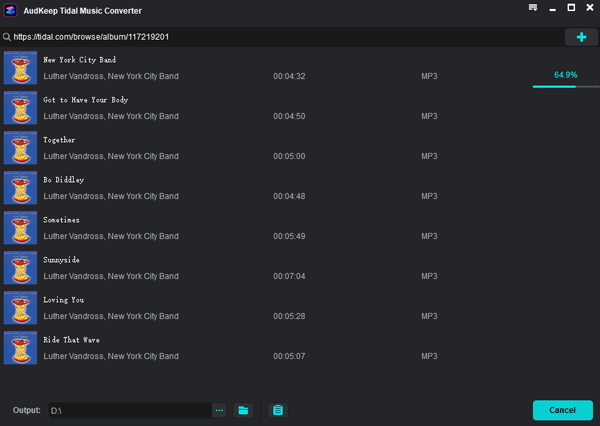 Finally, select the "Convert" icon to download the Tidal playlist to preferable formats. After downloading the songs, click the "Converted" button and click the "Search" button to locate the Tidal playlists on the computer.
Step 4 Connect and use Tidal on Yamaha receiver
After downloading the song, you need to use Tidal connect Yamaha to make sure Yamaha Tidal connects together. You will be able to transfer the converter songs.
---
Part 3. Learn More: Best 5 Yamaha Receiver for Choice
Yamaha RX-V385
With Yamaha, there are two factors you may always count on. The first is that the structure will be sturdy and useful. The second point is that the buttons will be highly visible and simple to operate.
There's a big screen with a lot of data and a lot of volume control. The other settings consist of a series of knobs, each of which is clearly labeled with its function.
Yamaha RX-A1080
Such a Yamaha receiver is significantly less expensive than most of the other company's other models. Despite this, it retains most of the same characteristics and advantages.
The layout of the front is pretty simple. Keypad and volume buttons rotate, there's a power switch and a big screen.
Yamaha RX-V377
The quality and audio options are what give this device a leg up above the competition. It's a five-channel audio system setup with a lot of punch. It will feature a power output of 100 watts each channel, with the possibility of adding more bass. This increased bass can be achieved without the need for loudspeakers or specialized woofers. It will effectively transmit low frequency through small speakers.
Yamaha RX-V485
The V485 is an enhanced edition of the V385 type. It shares most of the same characteristics as the original and is identical in many respects. It does, though, come with some pleasant features. It now boasts a higher output of 80 watts, WiFi, and Zone B management.
Yamaha AVENTAGE RX-A780
In terms of connectivity possibilities, it has a lot of them. There's USB, WiFi integrated, and Airplay 2. It will be compatible with Google and Alexa. It's simple to connect to your favorite music services like Spotify, Amazon Music, or Pandora. It features a built-in XM online radio link.
---
Part 4. Conclusion
The procedures for how to play Tidal on Yamaha receiver are now complete. AudKeep Tidal Music Converter can transform and save Tidal tracks for offline playback on the Yamaha receiver in high quality. Not just that, but you may listen to the modified Tidal tracks offline on other gadgets. You will be able to transfer the songs to the USB cable. Connect the USB to the Yamaha receiver to enjoy unlimited streams.