In the present era, smart home devices are in use for multiple purposes. A smart home device or a voice assistant can be an additional member of the house who helps people do a lot of things. The Amazon Echo is also one of the few smart home devices that can be a virtual companion. From helping you shop online to playing music, there are many responsibilities that this simple machine can handle. You can link music streaming apps to Amazon Echo to heighten your music listening experience.
For example, even when you are not using Tidal on your phone or PC, you can link Tidal on Amazon Echo. This will help you hear songs through the device without any interruptions. By allowing the Tidal music service to link up with the Echo interface, the Amazon Echo helps people experience high-quality music anywhere. The link between the Tidal app and the Amazon Echo shows the high adaptability that the two platforms have.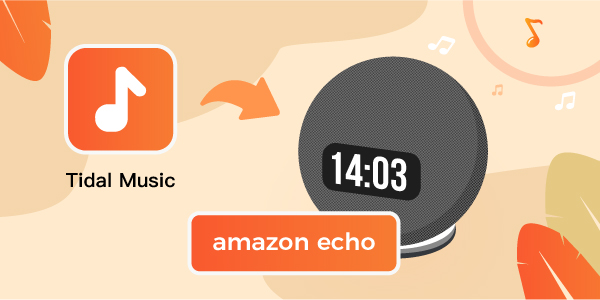 ---
Part 1. How to Play Tidal on Amazon Echo via Alexa App
In this article, we will discuss the various benefits of Amazon Echo Tidal and how to establish that link. The establishment of a link between the Tidal app and Amazon Echo helps you listen to music smartly.
Can we play Tidal music on Amazon Echo? This question has only one answer. The Tidal app was one of the first music streaming platforms that chose to work closely with Amazon Music. The Tidal app started using the Music skills API of Amazon Echo at the end of 2020. The link between Tidal and Amazon Echo Alexa can be done without complete dependence on Amazon. The music service's partnership with the Alexa module provides a seamless and robust music streaming experience.
Before you play music from Tidal to Amazon Echo, you have to link Tidal with Echo Alexa.
Link Tidal with Amazon Alexa
Before you link the Tidal app to your Amazon Alexa, make sure that your Tidal subscription plan is valid.
You cannot directly upload music to the Echo platform because Amazon has closed storage since 2019. Therefore, you have to pair another device with the Alexa platform and stream music from there. To let Amazon Echo access Tidal, you can either transfer converted songs from your phone to the Echo platform via Bluetooth or directly buy songs from Amazon music's digital store and then play them on Amazon Echo.
You can link the Tidal music app with your Amazon Echo device via Bluetooth. However, due to its different file format and encryption, you need an audio converter that can change the audio file into a local file and then play it on Amazon Echo.
If you know how to link Amazon Alexa with your Tidal app, you will be able to play Tidal on Amazon Echo dot.
Make Tidal as the Default Music Service for Amazon Echo
You can also make Tidal music services as the default music playing service on Amazon Echo. You can go to the Music and media settings of Amazon Echo and alter settings. You can choose to select a default music service option and then go for Tidal music for media playing.
Once you choose Tidal as the default music service, you can play music from Tidal local files with only a command. Tidal streaming on Amazon Echo can be done from Tidal Premium as well as Tidal Hi-Fi services. However, you just need a good audio converter to download Tidal HiFi music and change the format of the files for Amazon Echo. With the use of a good audio converter, the Tidal service can be cast upon Amazon Echo.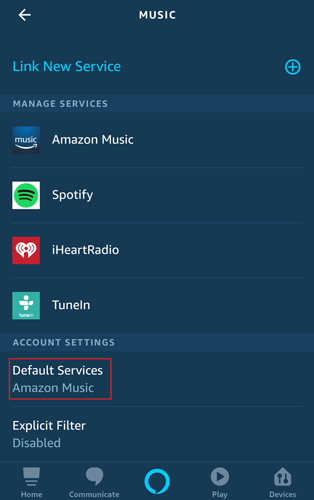 ---
Part 2. How to Play Tidal on Amazon Echo via Bluetooth
The AudKeep Tidal Music Converter is ideal for converting any audio from the Tidal music with the lossless HiFi quality. This smart converter maintains the original quality and feels with the high-resolution download of lossless quality from the Tidal platform. It also supports 5X conversion speed for fast download and a seamless listening experience.
Moreover, AudKeep supports multiple audio formats like MP3, FLAC, WAV so that the Tidal audio file is compatible with Amazon Echo and is easily transferrable. This also allows you to play Tidal songs in offline mode on any player and device. The downloaded music files from Tidal through AudKeep keep the original ID3 tags for proper saving and later customization options to be explored.
With the use of a good audio converter like AudKeep, you can cast Tidal from local devices via Bluetooth. Then play music from Tidal on Amazon Echo with ease and efficiency.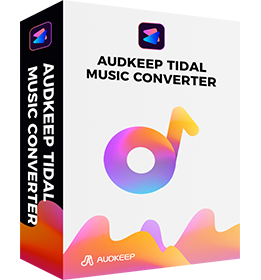 AudKeep Tidal Music Converter for Amazon Echo
Convert Tidal to FLAC and multiple echo-supported formats
Output lossless HiFi quality after conversion
Run at 5X conversion speed on Windows computer
Maintain original ID3 tags for the Tidal audio files
Step 1 Download AudKeep and reset Tidal output formats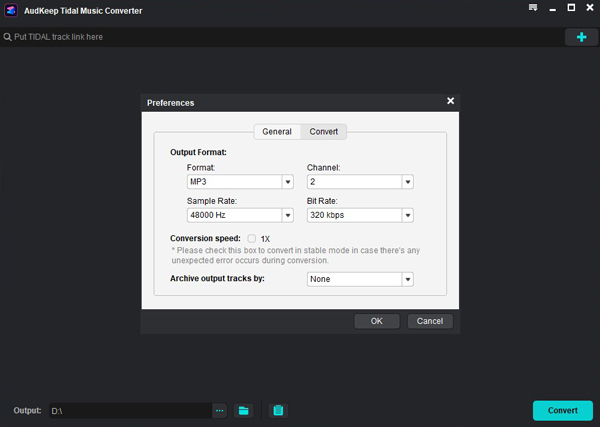 You can download the AudKeep audio converter then open it on the phone or PC. Then, you can alter the output preferences by going to the settings menu. You can choose the preferences option and then go to conversion. At the conversion menu, you can change the output formats and audio quality to suit Amazon Echo.
Step 2 Add songs from Tidal to AudKeep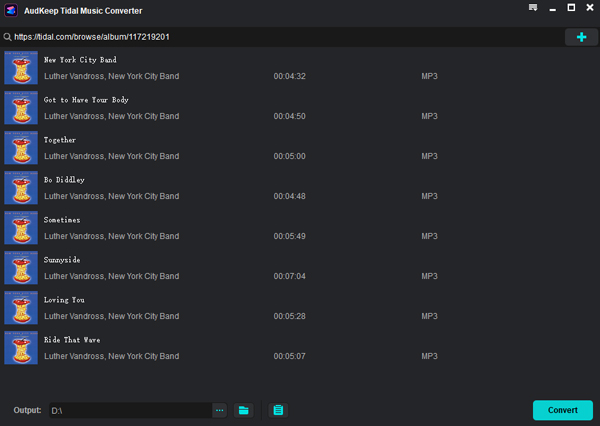 You will see the AudKeep interface opening up to the Tidal playlist. You can choose songs or albums from the albums with the Add music button. Once done, you can convert the files. You can convert the songs with a click of the convert button.
Step 3 Download Tidal tracks for Amazon Echo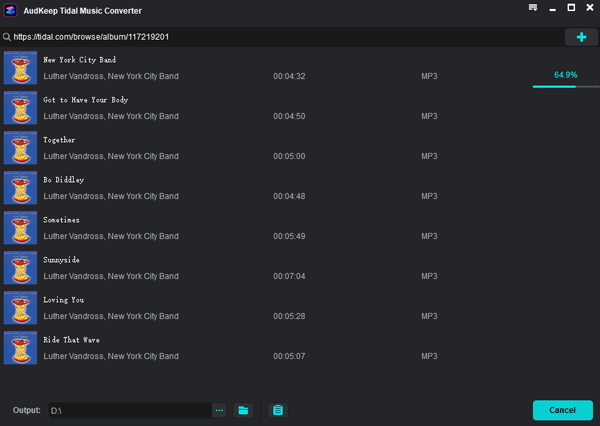 The files will download after clicking on convert. These downloaded songs can be transferred to any local devices like phones or desktops. You can download and transfer the files from your computer to a mobile phone or tablet.
How to Play Music from Tidal on Amazon Echo
You can then stream music from Tidal to Amazon Echo after downloading files with AudKeep.
Step 1. You can add the device on which the files are to Amazon Alexa and cast the music on Echo.
Step 2. You can say Alexa, Pair, and the Echo will enter pairing mode. Then turn on the Bluetooth of your phone and tap on it to start pairing.
Step 3. Once paired, tap on your device menu on the phone or tablet and then tap on Echo. Then tap on the Pair Alexa gadget option.
Step 4. Go to the Bluetooth settings and choose Echo. This will link the device with Alexa. After this, you can stream music from Tidal on Alexa.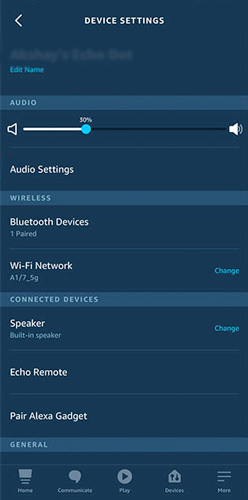 ---
Part 3. Conclusion
The answer to does Tidal work with Amazon Echo is yes, it does work with the Echo Alexa interface. You can link my Tidal to Amazon Alexa so that your music experience goes on smoothly. The seamless connection between Tidal and Amazon Echo helps you stream music smartly.