Tidal on Marantz? You are joking, right? How is that even possible? Most music lovers can't believe the simple fact that one can access Tidal on Marantz receivers. This is partly due to the mentality that Marantz is vintage or old models that quite unrealistically isn't compatible with modern apps such as Tidal.
Before we delve right in and look at how to access Tidal on Marantz, let's deal with the basics. What's a receiver? Simply put, a receiver can be termed as a hub of all things music, a concentration point of all activities that go on in your home theater room. You can control your DVD player, gaming system, VCR, and cable box through your receiver.
Best of all, your receiver connects to your external speakers and acts as an in-built amplifier. You'd be missing out big time if you didn't know how to play Tidal on Marantz. In this article, we'd like to introduce a simple method to help you play Tidal Marantz receiver without the official Marantz Tidal Connect. Let's dive right in to know more.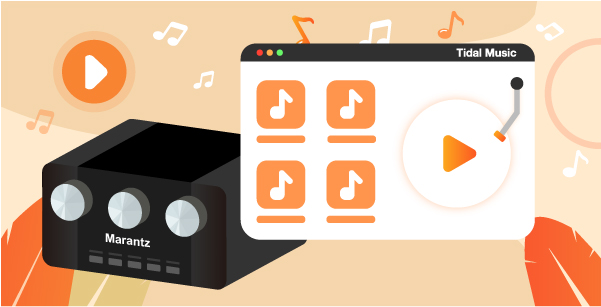 ---
Part 1. Access Tidal on Marantz Receiver: Tool Required
Initially, Tidal music subscribers could listen to music on selected devices via the official Tidal app only. To access Tidal on Marantz receivers, what you need is a powerful Tidal music downloader or converter to truly download Tidal tracks onto the desktop. Then stream Tidal songs to the Marantz receiver for offline playback.
The AudKeep Tidal Music Downloader comes across as an impeccable and reliable downloader and converter for your Mac and PC. This smart converter breaks the limits of the Tidal subscription, helping you download and convert Tidal to FLAC, Lossless, WAV, MP3, AAC, and so forth. Then you can transfer Tidal music on Marantz and play it on the go, anywhere, and at any time.
Built-in the innovative audio encoding technology, AudKeep Tidal Converter downloads at 5X speed further maintains original ID3 tags and lossless metadata info. You can see albums, artists, track numbers, album arts, and so on.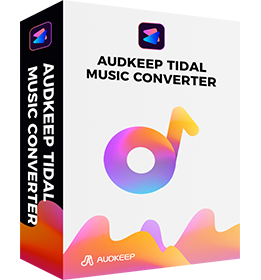 AudKeep Tidal Music Converter for Marantz Receiver
Download high-quality and HiFi content from Tidal onto the desktop
Convert Tidal songs to Lossless, FLAC, and multiple output files
Maintain Tidal original ID3 tags like album, track numbers, etc.
Allow to moving Tidal music to Marantz receivers and others
---
Part 2. How to Play Tidal on Marantz Receiver
Step 1 Download, install and register for AudKeep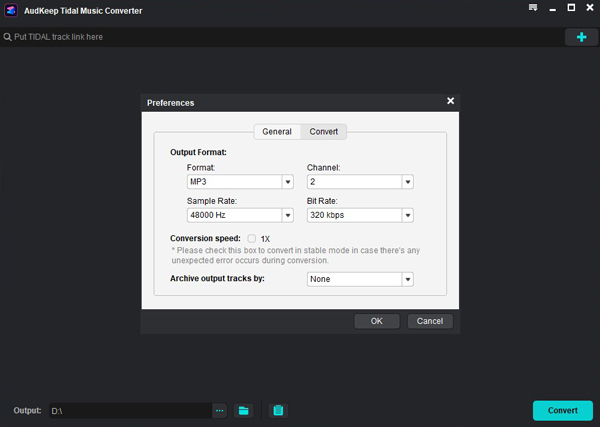 This is the first step. You'll discover that it comes with an in-built Tidal web player in the main interface. Hit the login button to directly sign in to your Tidal account.
Hit the menu bar on the upper right corner and click the registration button to log in with your registration name and code for activation. Note that AudKeep's trial version limits you to a one-minute conversion of every track. Buy the full version to get past the conversion time limit.
Step 2 Modify Tidal output settings for Marantz receivers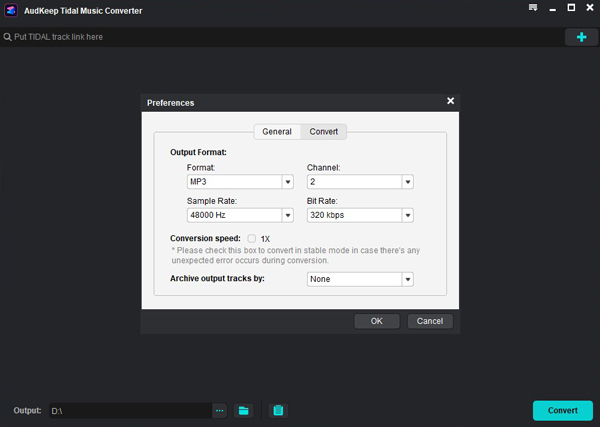 Once registration is completed, you'll need to customize Tidal's output parameters. You can do this by heading to the menu bar and hitting the preference button. Hit the advanced options once the settings window pops up and adjust the output format to either MP3, FLAC, WAV, M4A, or M4B. You can further adjust other audio parameters such as bit rate and sample rate, and audio codec to adapt Marantz receivers. You can further classify your songs by artists or albums by selecting the archive output tracks.
Once done with the output configuration, click OK to save. You can now search for your favorite albums or songs in your built-in Tidal app. Keep an eye for a blue plus sign once you open up your desired track. Click on it to add your tracks to the AudKeep Tidal Music Converter. You can still come up with more songs to add to your conversion list.
Step 3 Download Tidal songs for Marantz receivers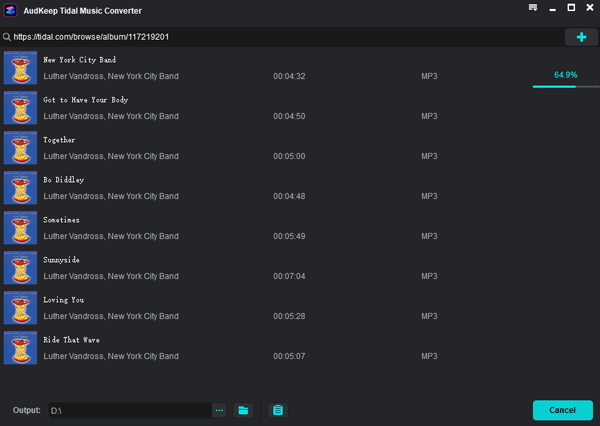 Once your list is ready, tap the convert button in the conversion window to experience up to 5X download speeds. All your converted MP3 files will be converted without any loss of sound quality and ID3 tags. You can still go back to AudKeep's main screen and add more tracks during the conversion process.
Once done with the conversion process, you can locate your downloaded files by clicking the converted button highlighted with a red number. Further, you could select the downloaded track and click on the open file location for quick access to the targeted location on your desktop.
---
Part 3. Transfer and Play Tidal on Marantz Receiver
Not only is Marantz recognized for its premium or high-quality sounds, but its audio system is designed with smart technology that is more compact and flexible. Here are 2 simple steps to access Tidal on Marantz receiver.
Step 1. Load the downloaded and converted Tidal tracks on your computer to a portable device such as an iPod or MP3 player.
Step 2. Plug the portable device into the Marantz receiver. You are now set to enjoy offline, high-quality, Marantz Tidal streaming music.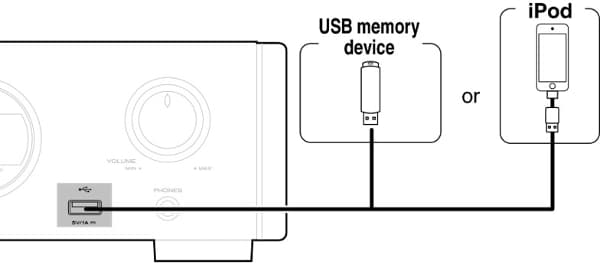 ---
Part 4. Wrapping it up
Perception aside, playing Tidal on Marantz via AudKeep Tidal Music Converter remains among one of the best methods to beat. Whether you are streaming Tidal on Marantz via airplay, hardwiring your computer to the Marantz receiver, or simply just downloading and converting to listen offline, You will agree that making Tidal connect Marantz receiver gives you a higher uncompromised quality and a worthwhile experience.