Naim is a fantastic music system and provides incredible sound quality. As a result, Naim systems are always considered to be one of the best in the industry. But one question is that Naim users often ask us is if they can play Tidal on Naim. And the answer is yes, with Naim Tidal integration, you can play all of your favorite Tidal songs directly on Naim systems. However, you will need a Tidal subscription to start playing your favorite tracks.
But what if you don't have a premium subscription and still want to integrate Naim and Tidal? Well, this article has the right solution for this. We will share two easy ways to start playing Tidal songs on Naim. One will be playing Tidal songs on Naim using a USB, and the second will be playing Tidal on Naim via a mobile device. So, let's start the blog and find out how to start listening to Tidal songs on Naim.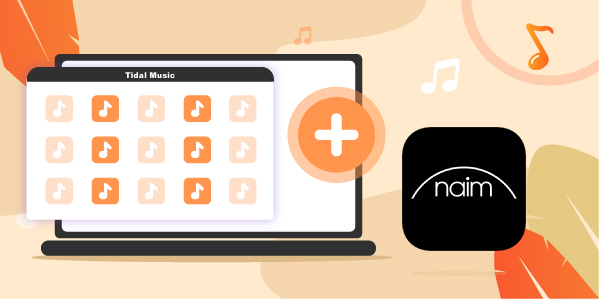 ---
Part 1. How to Play Tidal on Naim via USB
Since Tidal users need to have a premium subscription to start playing the songs on Naim, one way to eliminate this challenge is to use a USB and plug it in Naim. But, there's another challenge here. Tidal won't allow you to copy its songs to a USB drive directly, and that's because every Tidal song is protected.
So, there's no direct way to play Tidal songs on a Naim system. What you can do to overcome this challenge is download a Tidal song converter, download the Tidal songs, transfer them to a USB drive, and there you go, you can then start enjoying the songs on Naim. And in order to do that, we recommend using AudKeep Tidal Music Converter.
It's a trusted Tidal music converter used by thousands of people from all over the world. This amazing Tidal song converter can losslessly convert Tidal songs without compromising the sound quality. AudKeep Tidal Music Converter can convert Tidal tracks at 5x speed and retain original ID3 tags, while at the same time, it lets you convert Tidal music to different audio formats that are supported by Naim without premium.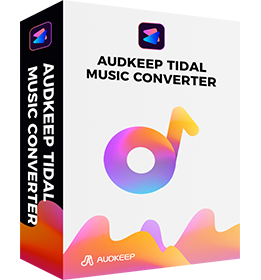 Key Features of AudKeep Tidal Music Converter
Convert Tidal songs to multiple formats, such as FLAC, MP3, etc.
Download Tidal songs and listen to them offline on Naim
It retains the HiFi and Lossless quality for Tidal music
You can convert Tidal songs at 5x speed with ID3 tags kept
How to Download and Play Tidal Music on Naim by AudKeep Tidal Music Converter
Using AudKeep Tidal Music Converter is easy. The first thing you will have to do is visit the official website and download the software to your Mac or Windows PC. Once done, please let it get installed. After that, proceed with the following steps.
Step 1 Customize Tidal audio parameters for Naim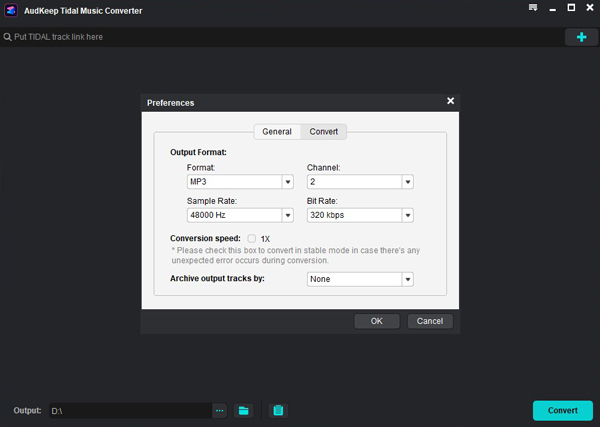 Please launch AudKeep Tidal Music Converter. Then, click on the "Preferences" option. After that, go to the "Advanced" option. Here, you need to select the audio output. The available options are MP3, FLAC, M4V, M4A, Lossless, AAC, and WAV. You can also adjust other parameters, such as sample rate, channel, bit rate, etc. Now, click "OK".
Step 2 Add Tidal songs to AudKeep for the conversion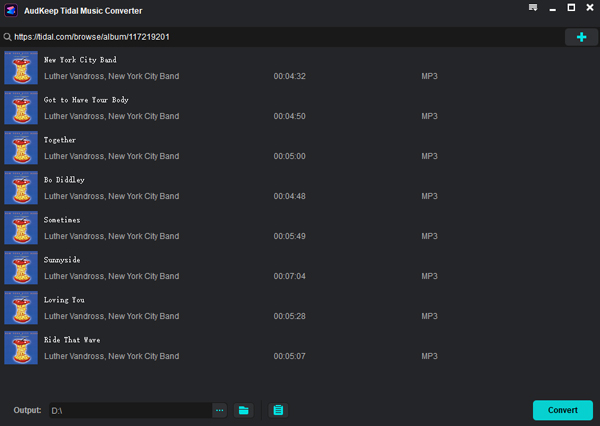 Open the Tidal Web Player and browse through your playlist. Once you find the song you want to convert and download, click on the blue + icon. This will allow the song to be added to the AudKeep's interface. You can add playlists or albums to it as you like.
Step 3 Convert Tidal music for Naim offline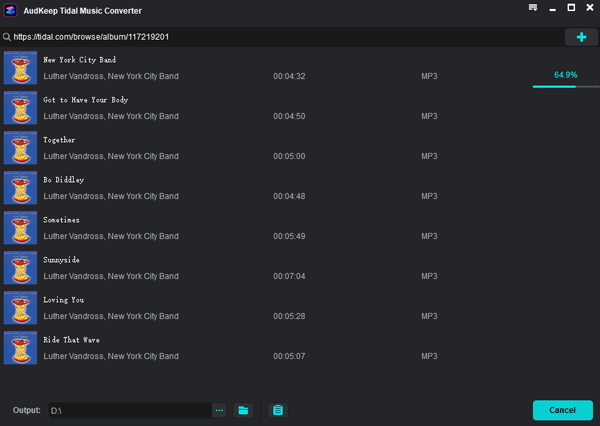 After the songs are added, please click on the "Convert" option. The conversion will happen at 5X speed. Once done, click on the "Converted" tab. Here, you will find all the converter songs. To find the location, select a song and click on "Open." You will see where exactly the song is saved on your computer.
Step 4 Import Tidal songs to Naim via a USB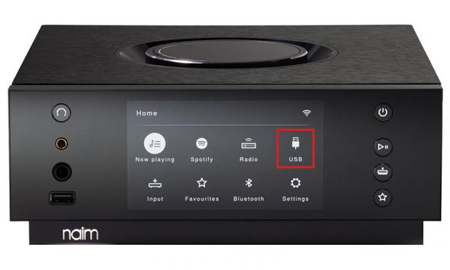 Finally, transfer all the converted and downloaded Tidal music to a USB drive. Then, take the USB drive and connect it to Naim. Then, you can start playing Tidal music on Naim!
---
Part 2. How to Play Tidal via Naim on Mobile Devices
If you want to try the Naim app on Android or iOS devices, you can try this method too. The Naim app lets you stream Tidal music directly on your smartphone. Here's what you need to do.
Step 1: Launch your mobile device and go to the Play or App Store, depending on your device's OS.
Step 2: Search for the Naim app and download it.

Step 3: After that, open the Naim app and click on the "Tidal" option.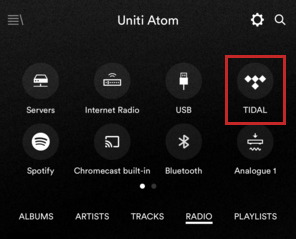 Step 4: You will have to use your Tidal login credentials to sync your Tidal account with the Naim app.
Step 5: Browse through the playlist of Tidal or search for a song.
Step 6: When you find the song, please click on the "Play" icon to start playing the Tidal songs.
---
Part 3. In Conclusion
So, now you know how to play Tidal on Naim. As you can see, there are two ways to go about it. If you get Tidal not working on Naim app issue when you try to do the second method, then stick to the first one, which is by converting and downloading Tidal songs to play them via a USB drive.
So, download Tidal music without premium using AudKeep Tidal Music Converter and enjoy them offline on Naim. No need to worry about paying the premium subscription fee on a recurring basis, because with AudKeep Tidal Music Converter, you can listen to the songs offline as many times as you want and on any device you want!