Onkyo is a popular manufacturer of audio products and had its inception in 1946. The company is known for manufacturing high-quality and high-performing audio products and now that it has partnered with Tidal, and playing Tidal songs on a high-performing Onkyo device is a dream come true for many.
The reason why Tidal users love playing Tidal songs on different devices is primarily because of its extensive music library. With just this one music streaming application, one can listen to millions of songs on the go. And the same goes with playing Tidal songs on the latest Onkyo devices.
But playing Tidal songs on Onkyo is only possible if you have a valid Tidal subscription, but that doesn't mean that you can't play Tidal on Onkyo for free offline! So, if you have an Onkyo device and want to listen to Tidal music on Onkyo offline without spending money on the subscription, this post will help you figure out how to do that efficiently.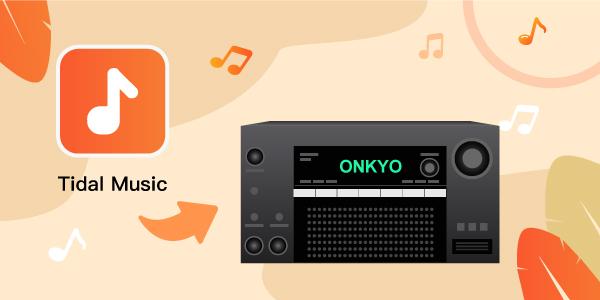 ---
Part 1. How to Get Tidal on Onkyo Offline: Tool to Use
As said, you can connect Tidal to Onkyo for online playback whenever you want to if you have a Tidal subscription. Moreover, Tidal is an online music application, meaning you will need a good Internet connection to keep listening to the songs. But what if you don't have a Tidal subscription, and even if you do, there is no Internet connectivity? In such a case, what you can do is to get a Tidal music converter to convert Tidal songs to a preferred music format and then enjoy them offline on your Onkyo device.
The recommended software to use is AudKeep Tidal Music Converter. This impeccable music converter is trusted by thousands of users from all over the world. It lets you convert Tidal songs to different formats, such as MP3, WAV, Lossless, FLAC, etc. so that users can transfer and play local Tidal files on Onkyo players without limits. It can convert songs at 5X speed, which saves you time and keep the lossless sound quality and original ID3 tags intact.
Moreover, using AudKeep Tidal Music Converter is easy and doesn't require any technical expertise. This powerful Tidal converter is available for both Mac and Windows PC.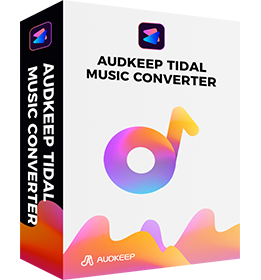 Key Features of AudKeep Tidal Music Converter
Convert and download Tidal songs for offline music experience
Convert Tidal songs into multiple formats for Onkyo devices
Play Tidal HiFi on Onkyo with lossless audio quality and ID3 tags retained
It converts Tidal to MP3, FLAC, WAV, etc. at 5X speed
---
Part 2. How to Play Tidal on Onkyo Offline: Steps to Follow
Anyone can use AudKeep Tidal Music Converter to convert Tidal songs into different formats. But before using it, ensure that you download AudKeep Tidal Music Converter on your computer. Once the tool is downloaded, let it get installed, and after that, follow the steps we gave mentioned below. Don't worry. The steps are easy to follow.
Step 1 Launch AudKeep Tidal Music Converter and customize audio parameters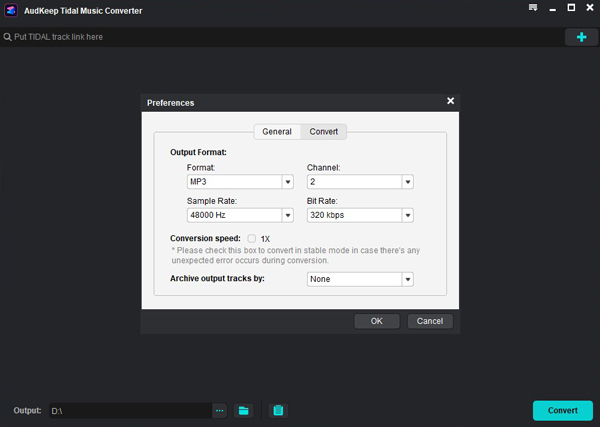 First things first. Once you download and install AudKeep Tidal Music Converter, launch it. You can double-tap on the AudKeep Tidal Music Converter icon. Else, right-click on it and select "Open".
After it is launched, click on the "Preferences" option. Then, you need to click on the "Advanced" option. Now, choose an Onkyo-supported output format from the available formats, such as MP3, WAV, FLAC, M4A, and Lossless. After that, you can make changes to other settings, such as audio codec, sample rate, bit rate, album name, artist name, etc. for Onkyo devices.
Step 2 Add Tidal songs to AudKeep Tidal Music Converter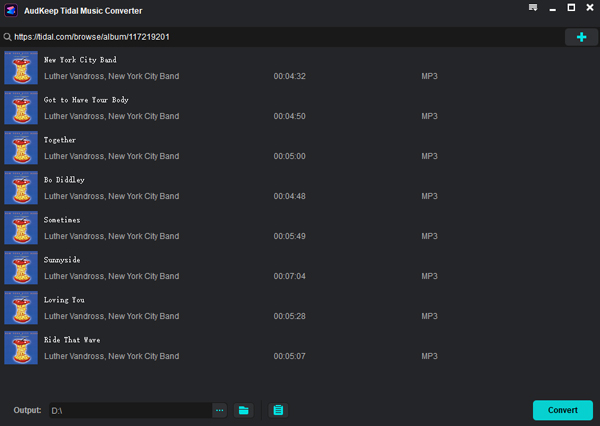 Once you are done with the audio parameter settings, click on the "OK" option to save the changes. Next, open the Tidal Web Player and browse through the catalog to find the songs you want to convert, download, and play on Onkyo. When you select a song, you will see a '+' icon. Click on that to add the song. The song will be added to the converter. You can select multiple songs to do batch conversion.
Step 3 Download Tidal songs and locate them to play on Onkyo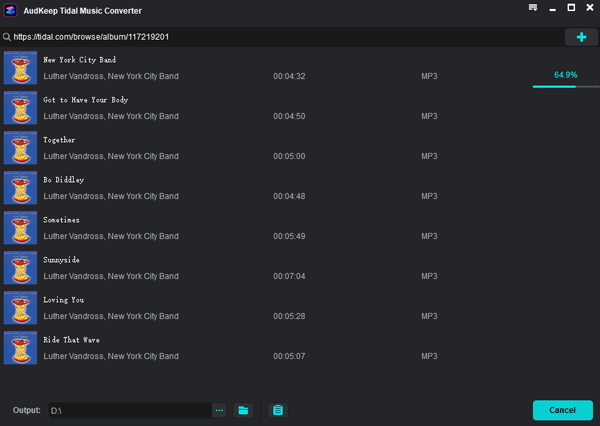 For the last step, click on the Convert option. You will see this option towards the bottom right. When you do that, the songs will begin to convert at 5X speed. It won't hamper the quality and retain the original ID3 tags. After the songs are converted, click on the "Converted" tab to find the songs. Highlight the track and click on the "Open" option to locate the songs on your computer.
Step 4 Transfer Tidal music to a USB stick and play on Onkyo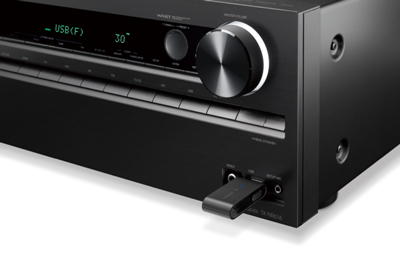 Onkyo comes with a USB port. To let Tidal connect to Onkyo, you simply need to copy and paste the recently converted and downloaded Tidal songs to a USB stick. Once done, take the USB stick and connect it to the Onkyo device. Let Onkyo read the newly connected USB stick. After that, you are free to play Tidal songs offline.
And that's how you can play Tidal on Onkyo seamlessly. The downloaded songs can be played on Onkyo and many other devices too.
---
Part 3. In Conclusion
We have explained the process for Onkyo Tidal connect. We hope this guide has helped you to do that. Just follow the process, and you will be able to listen to Tidal songs offline whenever you want to. So, go on and download AudKeep Tidal Music Converter because you will need this tool to carry on with the conversion and downloading steps.