Pioneer XDP-30R is considered the first digital audio player that can stream Tidal music. It is a portable device that you can take anywhere in your pocket and listen to Tidal with an excellent audio resolution. If you're a Tidal lover, you must know that Tidal provides millions of songs to its subscribers. Then you may ask does Pioneer XDP-30R stream Tidal Masters? Yes! It is the only DAP that can stream Tidal Masters. But how can you play it on the Pioneer player?
Therefore, for your curiosity, we prepare this article that includes the methods to get Pioneer XDP-30R Tidal offline and online. If you're a Tidal subscriber, you can easily stream Tidal songs on the Pioneer player with the network. For offline listening, you need to use a tool, and we will introduce you to AudKeep Tidal Music Converter, which downloads Tidal songs, albums, and playlists in high quality. Read the article, and learn how to play Tidal on Pioneer XDP-30R in 2 ways.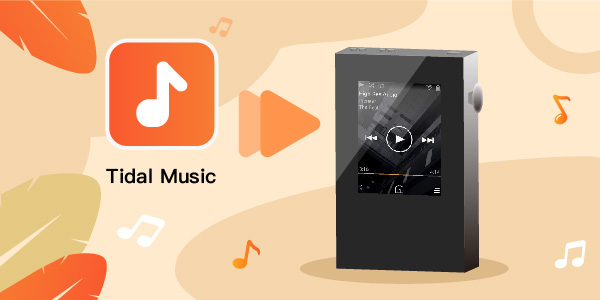 ---
Part 1. How to Play Tidal on Pioneer XDP-30R Online
The official way to play Tidal on Pioneer XDP-30R is as follows:
Step 1. Open your Pioneer XDP-30R digital audio player.
Step 2. On the home screen, find the "Useful Apps" option and tap on it.
Step 3. From the list of options, tap on the "Tidal" application and install it from the App Store.
Step 4. After downloading the app, please open it and provide your username and password for the Tidal account.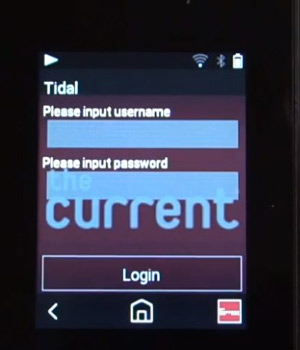 Now you can use the Tidal app with a HiFi Plus plan to get Tidal Masters streaming on Pioneer XDP-30R with the network on.
---
Part 2. How to Play Tidal on Pioneer XDP-30R Offline
Pioneer XDP-30R allowed users to play Tidal songs online, but how about offline playing? There's no offline support on Pioneer XDP-30R. For an offline experience, you need to download Tidal music on your local to play it without the Internet. For this purpose, here is the tool that can be your right-hand man – AudKeep Tidal Music Converter.
AudKeep Tidal Music Converter is the best third-party tool to download Tidal playlists easily. You can use the converter on both Mac and Windows computers. It converts Tidal music tracks to multiple audio formats such as MP3, M4A, WAV, AAC, and FLAC. You should choose one format compatible with Pioneer XDP-30R from the available options. With the download Tidal files, you can transfer them to the storage of Pioneer player and stream them offline.
Furthermore, it converts the Tidal soundtracks at a 5X speed on Windows computers. AudKeep Tidal Music Converter can save your favorite Tidal tracks with high quality and the original ID3 tags of the songs like title, artist, year, and album while converting. The AudKeep converter has an easy-to-use interface that you can easily download Tidal soundtracks as local files on your computer for listening offline.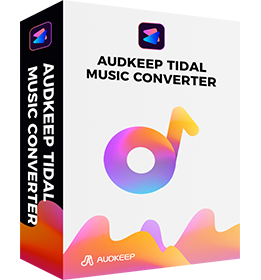 Key Features of AudKeep Tidal Music Converter
Convert and download Tidal songs for offline playback on Pioneer XDP-30R
Download Tidal music to WAV, AAC, MP3, etc. for Pioneer XDP-30R
Keep the original ID3 tag and audio quality of Tidal music
Convert the Tidal soundtracks with a faster speed of 5X
Now, you have understood what AudKeep Tidal Music Converter and its features are. It's time to know how to use the converter for downloading Tidal music for an offline listening experience. The procedure for converting and downloading Tidal music is simple. Follow the given step-by-step guide and play Tidal on Pioneer XDP-30R offline.
Important to note: Ensure to have a stable internet connection for running the AudKeep Tidal Music Converter smoothly.
Step 1 Install and launch AudKeep Tidal Music Converter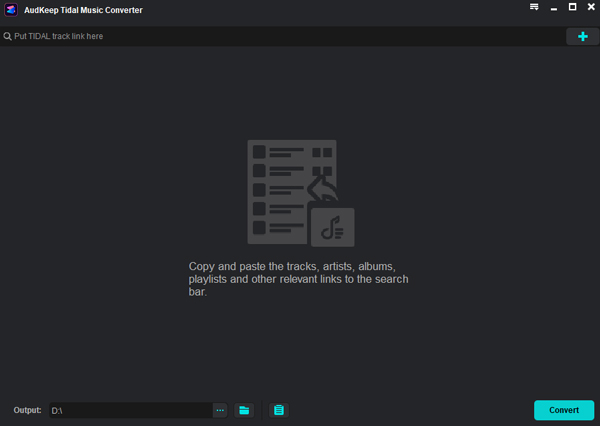 Install and download the AudKeep Tidal Music Converter on your Mac or Windows computer. After downloading the converter, click the app icon on your desktop. The converter will launch and open the Tidal app automatically on your computer. Register for Tidal and the AudKeep app respectively by your information.
Step 2 Set Tidal output preferences for Pioneer XDP-30R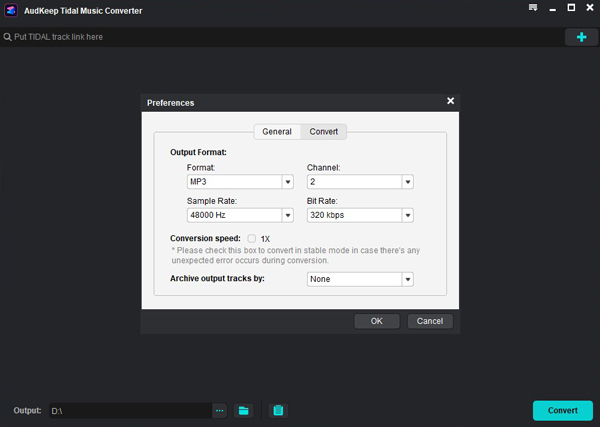 The converter has a "Menu" icon in the upper right corner. Click the menu tab and choose the "Preferences" option. The settings window will open. You can set audio formats for the soundtracks from Tidal to MP3, M4A, FLAC, WAV, etc. The converter also allows you to set parameters such as channel, sample rate, and bit rate. After making all the changes, press the "OK" button.
Step 3 Import Tidal to the AudKeep converter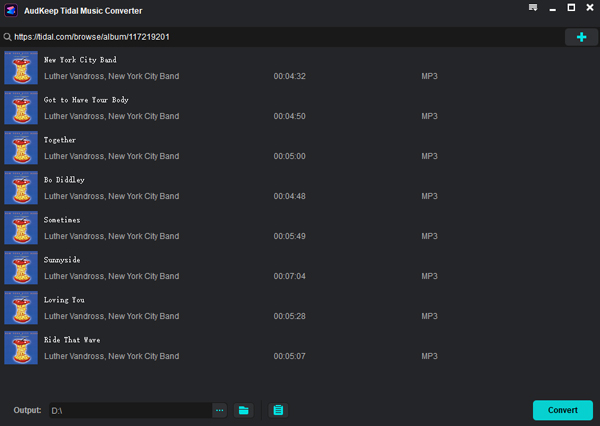 Add your favorite Tidal Master songs to the AudKeep converter. You can import the Tidal music by copying and pasting the link on the search bar of the AudKeep converter, and then tap the "+" icon. All the selected Master songs from Tidal will be added to the converter.
Step 4 Convert the selected Tidal playlist offline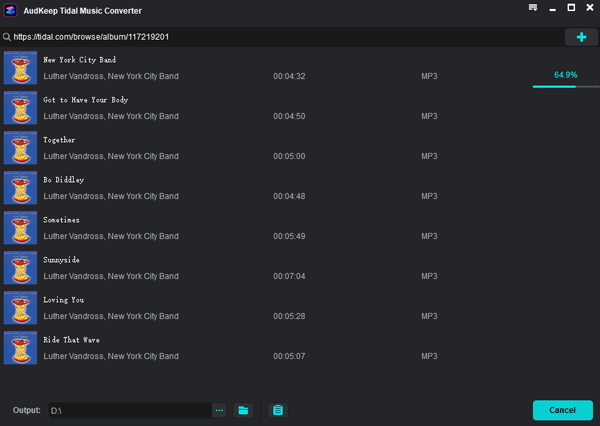 Click on the "Convert" button at the bottom right corner to start the conversion process. The converter will download all the picked Tidal songs to your computer. After the completion, those Tidal music files are stored as local files on the system drive. Locate the songs by clicking the list icon at the bottom of the interface or directly find the songs in the download folder on your computer.
Step 5 Play Tidal music on Pioneer XDP-30R offline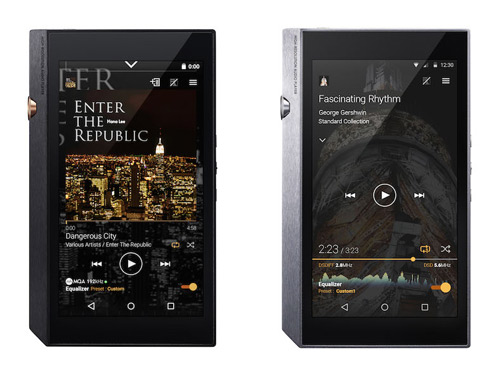 You have successfully downloaded Tidal music to your PC. Connect your Pioneer XDP-30R digital audio player via its cable to your computer and transfer the converted Tidal files to the Pioneer player. From now on, you are able to stream Tidal Masters on your Pioneer XDP-30R anytime, anywhere in the offline mode.
---
Part 3. FAQs about Pioneer XDP-30R Tidal
Q1: What Is Pioneer XDP-30R?
Pioneer XDP-30R is a digital audio player that provides high-quality audio or streaming music. You can keep it in your pocket as it is portable and have a small size. You can connect Wi-Fi or Bluetooth with it. It has 15 hours of battery timing, and you can store 16384 MB of data in it.
Q2: Does Tidal Work with Pioneer XDP-30R?
Yes, you can play Tidal on Pioneer XDP-30R online and offline. Pioneer XDP-30R is one of the best DAP for Tidal and it allows streaming music of Tidal Masters if you're with a HiFi Plus subscription.
Q3: What Are the Advantages of Pioneer XDP-30R for Streaming Tidal?
Pioneer XDP-30R is a good choice for playing Tidal music when you are on the move. It is a portable music player with high audio resolution so that you can listen to your favorite Tidal songs, albums, and playlists anytime, anywhere. It has a large storage area where you can save many Tidal songs. You have two options for listening to your Tidal music. You can use headphones or either play the Tidal tracks on speakers.
---
Part 4. Final Thoughts
The article has provided you with the online and offline methods of playing Tidal on Pioneer XDP-30R. It's not that difficult to get Pioneer XDP 30R Tidal online with the Tidal app integrated with the player. But to stream Tidal offline on the Pioneer XDP-30R, the best Tidal playlist downloader, AudKeep Tidal Music Converter is introduced to you.
You can use AudKeep Tidal Music Converter to download Tidal playlists to the Pioneer XDP-30R-supported format and then copy them to the player via the USB drive or cable. As long as you follow the process given above correctly, it's effortless to play music from Tidal with no internet on the device.