"Can I use Tidal Music Garmin? I am a Tidal user and want to listen to Tidal music on Garmin while exercising, but I find that the Garmin Watch does not work with Tidal music. Thus, is there a way to help Garmin Tidal music work?"
Garmin Watch supports music playback, smart notification, GPS navigation, and more. As for music streaming, currently, it only supports Spotify, Amazon Music, Deezer, and iHeartRadio. Tidal is not on the list.
But don't worry, Garmin Watch allows users to upload local music files to listen to. In this article, we will introduce a tool that allows you to get Tidal music as local music files. Then you can move them to Garmin Watch for playing. Now, let's see how to get Tidal Garmin Watch work.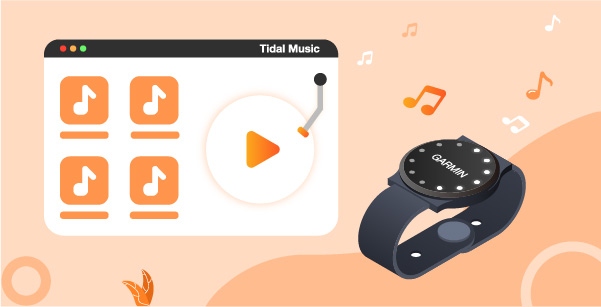 ---
Part 1. How to Get Tidal on Garmin Watch – Best Tool
We know that Garmin devices support importing local music files from your computer. But only audio formats such as MP3, M4A, AAC, and WAV can be used on Garmin devices. However, Tidal music is in a special audio format that cannot be played on Garmin Watch. Therefore, to get Tidal music on Garmin, you need to change its audio file format and keep it as a local audio file in advance.
To fix this issue, third-party tools are required. Now, we strongly recommend AudKeep Tidal Music Converter. It is a simple program designed to convert Tidal music into common formats such as MP3, WAV, M4A, and other Garmin Watch compatible formats. This tool will convert Tidal music to lossless quality and retain ID3 tags for you.
To know how AudKeep Tidal Music Converter works, please go to the next section and we will show you detailed instructions.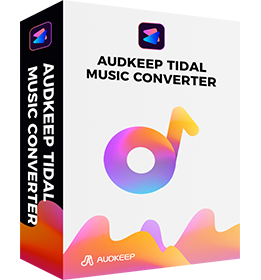 AudKeep Tidal Music Converter
Break protection from Tidal music tracks
Get Tidal Garmin Watch work without any limit
Convert Tidal to FLAC, MP3, and more plain audio files
Keep ID3 tags and lossless Tidal audio quality
Part 2. How to Convert Tidal Music for Garmin Watch – Detailed Steps
In this part, we will show you how to use AudKeep Tidal Music Converter to convert and download music from Tidal for Garmin Watch in detailed steps. Let's check them out.
Step 1 Launch AudKeep Tidal Music Converter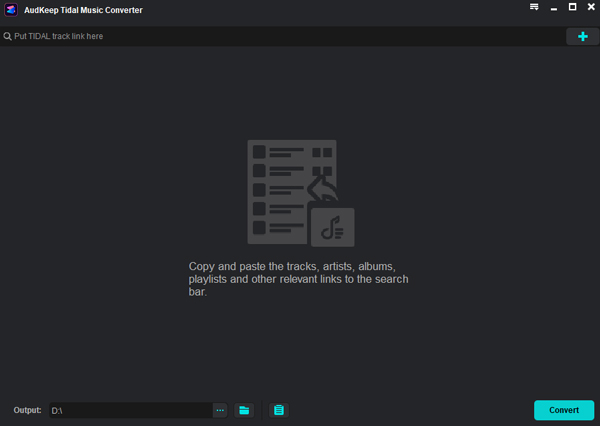 Click the 'Download' button above to get AudKeep Tidal Music Converter installed on your computer. Once finished, open the AudKeep program. And then you can log in to your Tidal music account via the 'Log in' button. If you haven't had a Tidal account, you can hit 'Sign up' to get a new one. Then you can process to the next step.
Step 2 Reset output audio format for Tidal Garmin Watch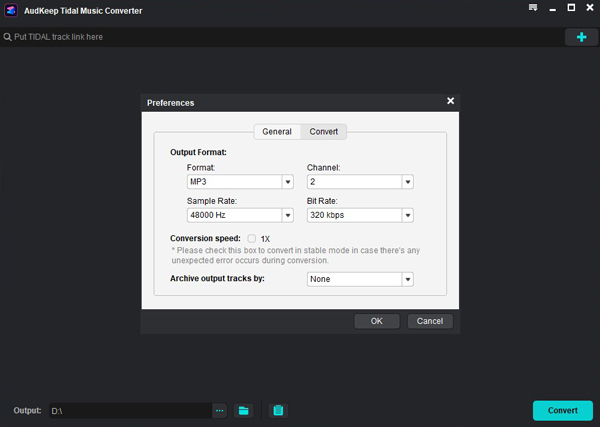 From the upper right corner of the AudKeep program, please choose the menu icon and select 'Preferences' from the list. A new window will show. Then click on 'Advanced' and you can start to set the output audio format for Garmin Tidal. Here you can alter the audio format as MP3 and other plain audio formats that you like and Garmin Watch supported. Also, you can adjust the audio quality by changing the bit rate, sample rate, and audio channel. After then, please confirm the settings by hitting the 'OK' button.
Step 3 Add Tidal music playlist to AudKeep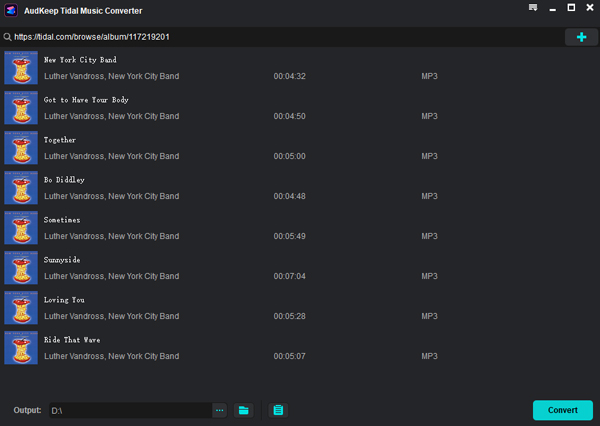 Go to Tidal on AudKeep main screen. And then find the music playlist that you want to convert and add to Garmin Watch. Next, click on the target playlist and enter its main page. At this time, you will see a button on the right of AudKeep turns blue. Please touch on it and your Tidal music playlist will be loaded into a new window. Here you can select some tracks that you want to convert. After that, click 'Convert' to move on.
Step 4 Convert Tidal for Garmin Watch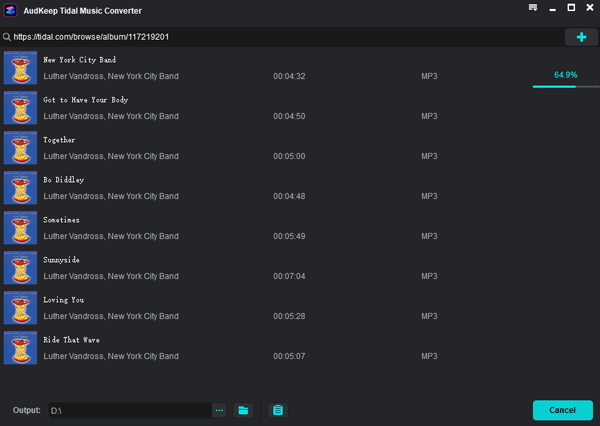 Now, Tidal music is being converted and downloaded. When the conversion is done, you can find the Garmin Tidal music via the 'converted' icon on the AudKeep program. To locate the converted Tidal music files on your computer, you can hit the 'search' icon to get them.
---
Part 3. How to Add and Play Tidal on Garmin Watch
As you had got Tidal music to your computer as local files, you can now continue to get Tidal music Garmin work. There are two ways to put Tidal music on Garmin Watch. Let us check in the following way.
Get Tidal on Garmin Watch by Garmin Express app
Step 1. Download and install the Garmin Express application on your computer.
Step 2. Select 'Get Started', and then choose 'Add a Device' once installed.
Step 3. Use the USB cable to connect your Garmin Watch with your computer.
Step 4. Choose 'Add Device' and log in to your Garmin account.
Step 5. On Garmin Express, select the 'Music' option. Then click the folder icon to find the Tidal music you want to add to Garmin Watch.
Step 6. Select the Tidal music file to be imported. Click "Send to Device" to upload Tidal music to Garmin Watch. Then you can play Tidal on Garmin Watch.
Use Tidal Music on Garmin Watch via Android File Transfer
Step 1. Get the Android File Transfer application downloaded on your Mac computer.
Step 2. Link the Garmin device to your Mac via the USB cable.
Step 3. Double-click the Android File Transfer application.
Step 4. Find and then copy & paste the converted Tide music file into the Garmin Watch.
Note: You cannot use Garmin Express and Android file transfer at the same time. If you have already opened the Garmin Express application, you can use Android File Transfer when your Garmin device is plugged in. To avoid this situation, close Garmin Express, and then reinsert the Garmin device.