Tidal is a prominent music streaming service that provides access to both high-quality music and unique content. Tidal subscription is available in two tiers: Premium and HiFi. The basic Tidal Premium membership is $9.99 per month and offers an audio quality of up to 320kbps through AAC, a lossy file format, whereas the standard Tidal HiFi subscription is $19.99 per month and includes HiFi and Master streaming levels. Additionally, Tidal provides a 30-day free music trial to all new accounts.
Here's the rub: is it possible to continue listening to Tidal music tracks once your membership to Tidal music expires and keep Tidal music forever? If yes, how should this be accomplished? Fortunately, the next section contains a comprehensive method to download Tidal music for offline listening even after you discontinue your Tidal music membership.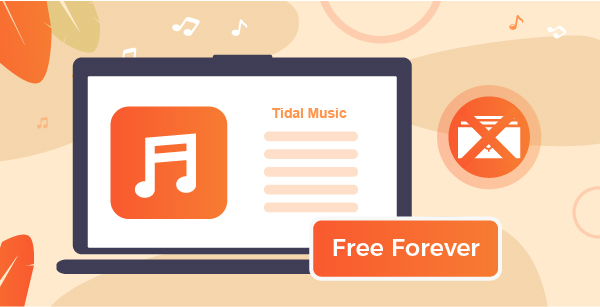 ---
Part 1. How to Get Free Tidal Music Forever: The Tool You Need
With the free trial membership, AudKeep Tidal Music Converter provides the most effective assistance for downloading Tidal playlists. These downloaded Tidal tracks do not expire after your Tidal trial period ends, and they may be played offline on your computer indefinitely. Additionally, there are many output setting options, so you will not experience any degradation in Tidal quality.
With your free trial membership, you can download Tidal songs and playlists offline. Additionally, it can convert Tidal audio to FLAC, MP3, WAV, AAC, M4A, and M4B formats, allowing you to retain your Tidal music in perpetuity.
Now, let us look at how to download and get Tidal playlists for unlimited playing.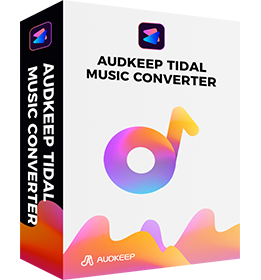 AudKeep Tidal Music Converter
Convert Tidal Music to MP3/AAC/WAV/FLAC format
Maintain 100% high-fidelity audio quality
Run 5X speed to retain ID3 tags after conversion
---
Part 2. How to Keep Tidal Music Forever After Unsubscribed
This section discusses how to get Tidal for free in perpetuity, not only for the 30-day free trial period. In this part of the post, we will teach you how to keep Tidal music forever after unsubscribing and how to unsubscribe from Tidal.
As is well known, after your Tidal trial time ends, your Tidal music collections become inaccessible, even if you had 'downloaded' them for offline listening during the trial period.
However, in the soon-to-be-released material, you will learn about a new technique for preventing Tidal music from expiring after the free trial period ends. It is also not required to renew the Tidal subscription.
Step 1 Modify the output settings of Tidal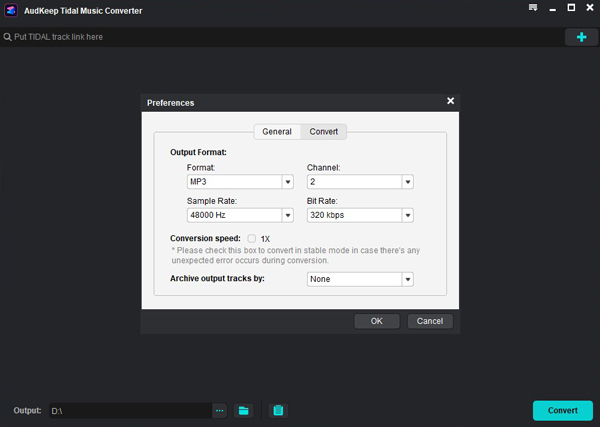 Locate and choose 'Preferences' > 'Advanced' from the top menu bar. Change the output format to FLAC, WAV, AAC, M4A, or MP3 in the settings box. Additionally, you reset the bit rate, sampling rate, and other parameters. To preserve the highest-quality Tidal music, select FLAC or WAV, 24 bit, and 96 kHz. Here is the part where you have to unsubscribe from Tidal.
Step 2 Import playlists from Tidal to AudKeep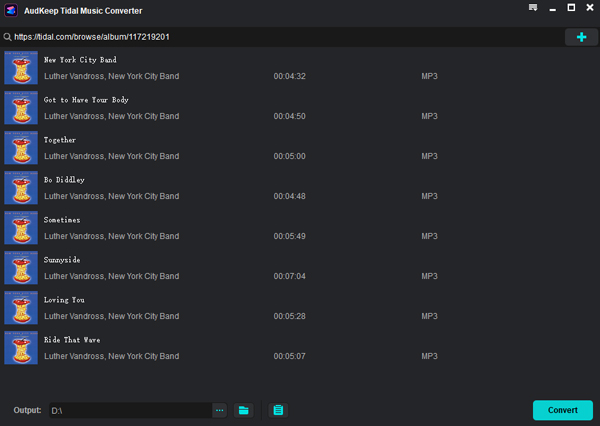 Now back to the built-in Tidal app. Browse and choose songs from a playlist or an album. Then click the Music symbol from the bottom-right corner. Following that, select the songs you need and add them into the AudKeep converter by hitting the 'Convert' button.
Step 3 Download and obtain free Tidal music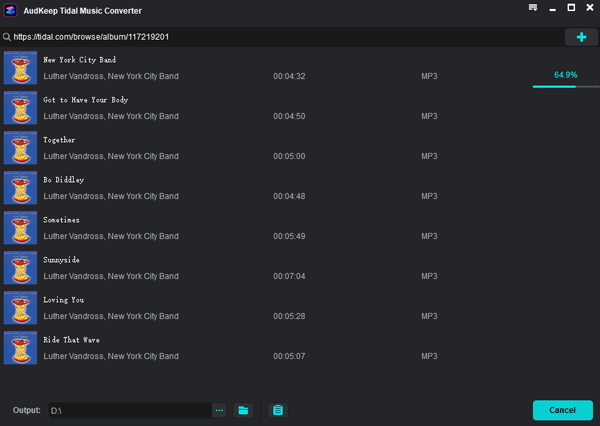 By and large, this program will operate at a 5X rate. The actual operating procedure is dependent on the state of the network and the number of Tidal songs loaded. When it is finished, you may click the 'Converted' icon to see the Tidal files on your computer. They are all available for free listening.
---
Part 3. More Tips: How to Get a Free Trial of Tidal
This technique is required to begin the Tidal free trial. Tidal now provides two basic tiers: Tidal Premium, which costs $9.9 per month, and Tidal HIFI, which costs $19.99 per month. Before enrolling, users may take advantage of a 30-day free trial. You can keep Tidal music forever after cancellation and download Tidal songs forever.
To begin your free trial of Tidal, please see and complete the steps below to create a new Tidal account.
Step 1. Launch any web browser and go to the official Tidal website.
Step 2. On the main page, click the large "Start Free Trial" button. Then, using the on-screen instructions, enter your email address. Alternatively, you may link to an existing Facebook or Twitter account.
Step 3. A pop-up window will prompt you to enter your password and personal information. Complete it and click 'Continue'.
Step 4. As your trial option, choose either the 'Premium' or 'HiFi' plan.
Step 5. On the new screen, enter your payment card information or create a PayPal account link. Following that, you will no longer be a Tidal subscriber and will be able to access Tidal music for free.
You have now activated the Tidal trial, which gives you free access to millions of lossless HIFI songs. Simply begin your adventure to discover Tidal's unique music and movies.
---
Part 4. Summary
With a premium Tidal membership, you get access to around 70 million songs and keep Tidal music forever. Additionally, smartphone users may simply download their favorite Tidal tracks for offline listening. It would be a shame if you lost access to the Tidal songs you had downloaded when your Tidal membership expired or was terminated. Simply read the post above to learn how to use the amazing tool to download Tidal songs or playlists. This way, you may download Tidal music to your Mac or Windows computer for offline listening.