If you are a Hi-Fi music enthusiast, then you must have known about UAPP. UAPP stands for USB Audio player pro. It is an ideal app that makes you bypass all audio limits on Android and iOS devices. UAPP is the advanced technology media player that supports all USB audio digital to analog converter (DACs) and high-resolution audio chips so any audiophile can play any sample that the DACs support.
Currently, there are multiple audio formats available that are supported by UAPP, for example, WAV, FLAC, MP3, and MP4, etc. In addition to that, UAPP can directly stream music from Tidal, Qobuz, and Shoutcast. In this article, you will know about how you can enjoy UAPP Tidal offline.
Tidal is the Norwegian audio, podcast, and video streaming service where you can find all music and audio videos based on subscription. Tidal was launched in 2014. Tidal has a collection of over 60 million high-quality songs, which you can browse worldwide. You can access this exclusive application from several devices, including computers, mobile phones, tablets, smart speakers, and other technologies like Apple and Android TV, etc.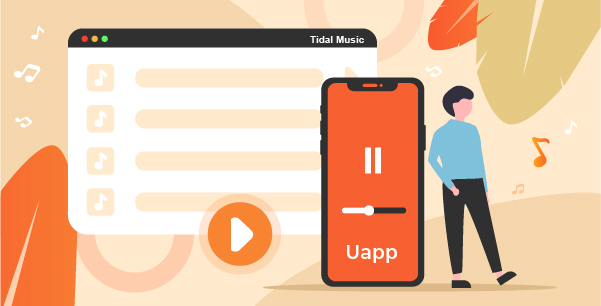 ---
Part 1. How Can You Get USB Audio Player Pro Tidal Offline
There is a claim from some users that USB audio player pro can not play Tidal audio tracks sometimes. But don't worry because in this article we gonna tell you about the specific method through which you can easily play Tidal audio tracks on a USB audio player pro. Firstly you should know about the powerful tool that is the AudKeep Tidal Music Converter. Users who have Tidal premium or Hi-Fi subscriptions can easily download tracks and enjoy them offline on mobile phones only, not on computers. But, through AudKeep music converter, you can easily enjoy all tracks on the computer too.
AudKeep is a reliable and exemplary music downloader and converter that gives you great control over Tidal audio tracks on computers. There is not any limitation regarding premium and Hi-Fi accounts. You can utilize all its features. All music streaming services have something in common: subscribers can enjoy Tidal music on limited devices, while with the AudKeep, there is no limitation. You can enjoy Tidal music on every device you want, even on local computers, car stereos, and gaming consoles.
AudKeep Tidal Music Converter is for professionals because this software is well designed through which you can download and convert Tidal audio tracks to FLAC, AAC, MP3, WAV, and MP4, etc. AudKeep Tidal Music Converter also provides the benefit of downloading UAPP Tidal MQA music while maintaining all the audio track metadata such as title, genre, album art, etc. After downloading the Tidal song in high quality, you can transfer that file onto your Android device and enjoy Tidal with UAPP offline.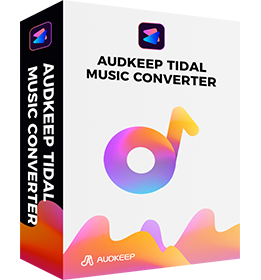 Main Features of AudKeep Tidal Music Converter
Download Tidal music at 5X speed without any audio quality loss
Easily convert Tidal music to MP3, FLAC, WAV, M4A, or M4B
Listen to Tidal music forever, even after your subscription expires.
Personalize Tidal audio output setting and keeps ID3 tags(metadata)
Through this versatile music downloader and converter software, which you can operate through all operating systems, you can enjoy music in lossless Hi-Fi quality. Even all the metadata and ID3 tags will be retained in the music file you download. With this handy Tidal Music Converter, you can have an even more appealing listening experience because AudKeep allows you to manipulate output audio parameters such as bit rate, sample rate, audio codec, etc.
---
Part 2. How to Play Tidal USB Audio Player Pro Offline
UAPP can not play downloaded Tidal songs. But you can enjoy your audio files directly with the UAPP if you download Tidal music files through the AudKeep music downloader and converter.
First of all, you should have to download AudKeep Tidal music downloader and converter on your Mac and Windows computer and the Tidal desktop application as well. By following the steps given below, you can enjoy the Tidal USB audio player pro offline.
Step 1 Add Tidal music to AudKeep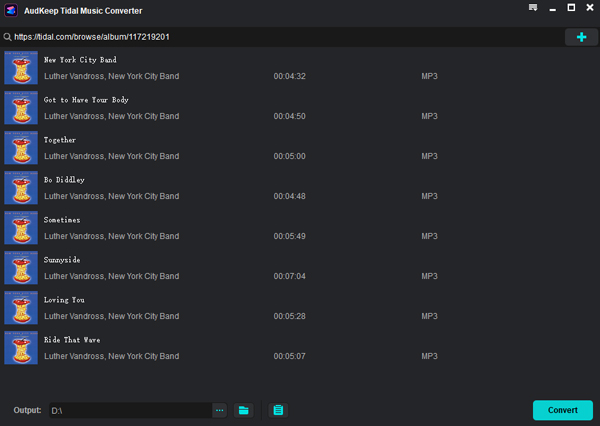 First, open the AudKeep music converter, and within a few minutes, you will find that the Tidal app launches on your screen. Now you can search your favorite music and playlist from the Tidal music app. Then right-click on the selected music to copy its link and paste it in the search box of the AudKeep. After it, press the "+" button, and your audio files will be loaded to AudKeep, ready for download.
Step 2 Configurate output settings for UAPP Tidal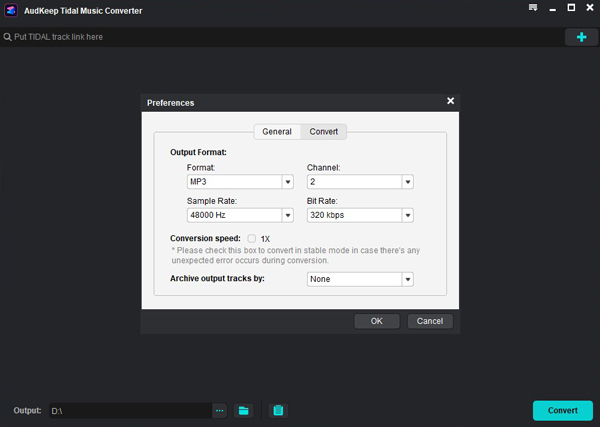 You have to open the first AudKeep music downloader and the converter then select the "Preferences" and "Convert" options. You can enhance your sound experience because AudKeep has the features that allow you to adjust the important output parameters such as bit rate, channel and sample rate, etc.
Step 3 Download Tidal tracks for UAPP offline listening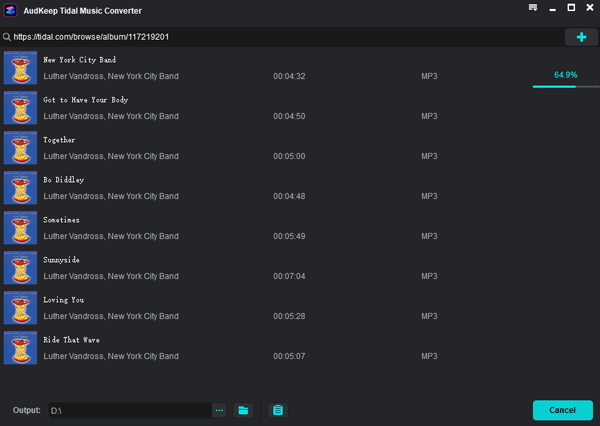 Now click on the "Convert" button, which will be available on your screen on the bottom-right to initiate your downloading and converting process at 5X speed on your computer. When the download completes, open the history by clicking on the "Converted" icon and locate the Tidal offline downloads in the output folder.
Step 4 Transfer Tidal to UAPP on Android
This is the final step in which you have to connect your Android device to the computer and transfer the downloaded Tidal audio file into that device. After that, open the menu in the UAPP app and select the specific folder in which you have downloaded Tidal audio tracks. Now you can enjoy Tidal UAPP offline with all the metadata of the Tidal track will be shown on the screen.
---
Part 3. Final Words
AudKeep provides you with a single platform through which you can get the ultimate music experience. Through the steps mentioned above, you can easily enjoy Tidal music on USB Audio player pro offline.