Tidal is the world's first streaming platform to provide high-fidelity audio and high-definition video on any device. Although Tidal is not as popular as Spotify or Apple Music, it boasts a collection of over 70 million songs and is entirely ad-free. It also features an internet radio feature that plays songs selected by Global Artists. Furthermore, it is owned by artists like Beyoncé, Jack White, and Jay-Z rather than businesspeople with no musical background.
Everyone wants to listen to the quality music that Tidal provides. Unfortunately, Tidal does not have a free version. Thus, you must purchase a premium membership to listen to Tidal music. And since not everyone can afford to buy the premium version of Tidal, this article covers some of the finest ways to get music on Tidal for free or buy the premium Tidal version. So, let's get started!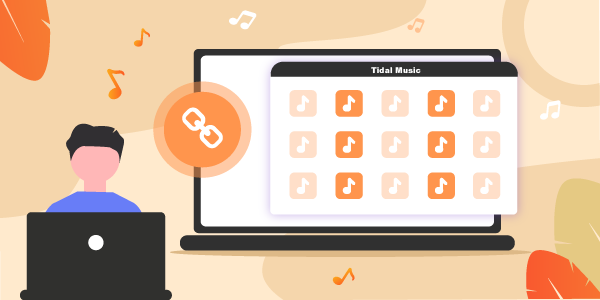 ---
Part 1. How to Get Tidal Music for Free
The Tidal free trial plan makes it simple to enjoy the Tidal HiFi music. However, 30 days of the trial version is insufficient. What will you do if your Tidal account with a free trial expires? So, if you want a way to get Tidal music for free, AudKeep Tidal Music Converter is your best bet. With the aid of the AudKeep Tidal Music Converter, you will be able to listen to music on Tidal without premium.
AudKeep Tidal Music Converter can download music and playlists from Tidal to a computer without installing the Tidal app. This great software can download and convert Tidal to MP3, FLAC, WAV, AAC, M4A, and M4B at a rapid 5x speed for offline playback. Plus, it retains the original song quality for a more fantastic experience.
Furthermore, it has the ability to save the original ID3 tags and all information about the song, such as title, artist, genre, and album art. With the aid of an all-in-one AudKeep Tidal Music Converter, you can listen to Tidal music on multiple devices without premium.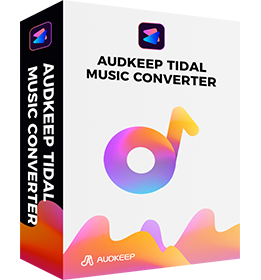 Key Features of AudKeep Tidal Music Converter
Get music on Tidal to your computer and enjoy offline playback
Convert any Tidal file to Lossless, MP3, FLAC, WAV, and other suitable ones
Export Tidal music in lossless quality with all ID3 tags intact
Automatically download Tidal songs at a 5X faster rate
To learn how to get your music on Tidal playlists for free using AudKeep Tidal Music Converter, follow these instructions.
Note that: You should have downloaded and installed AudKeep Tidal Music Converter on your PC, and launch and register an account on it before downloading Tidal HiFi music.
Step 1 Alter the output settings for Tidal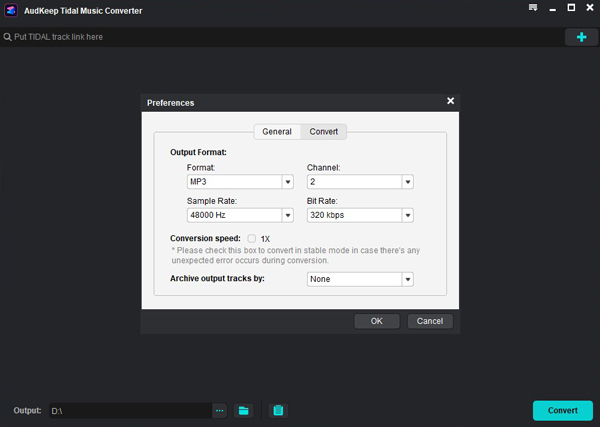 On the top menu bar, click the Preferences option. In the new window, alter the output parameters by selecting the Advanced option. You can set the songs from Tidal to the output formats like WAV, FLAC, MP3, etc. After successfully specifying all the output configuration files, click OK to confirm and save it.
Step 2 Add Tidal playlists or songs to AudKeep Tidal Music Converter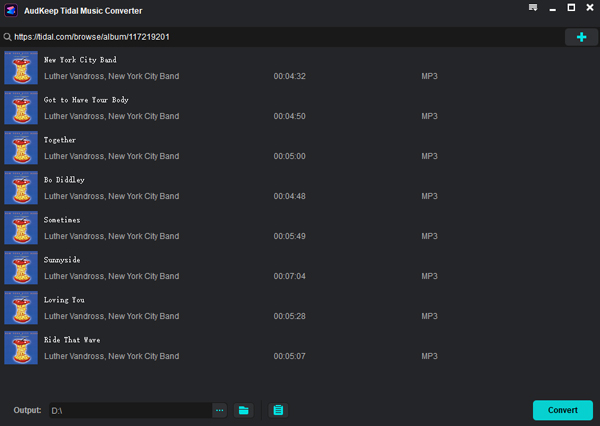 You can now use the built-in Tidal Web Player to search for and locate your favorite Tidal playlists or albums. When you find it, open it and look for a blue + symbol in the bottom right corner. Tap on it to add Tidal playlists or albums to AudKeep Tidal Music Converter.
Step 3 Convert and get music on Tidal for free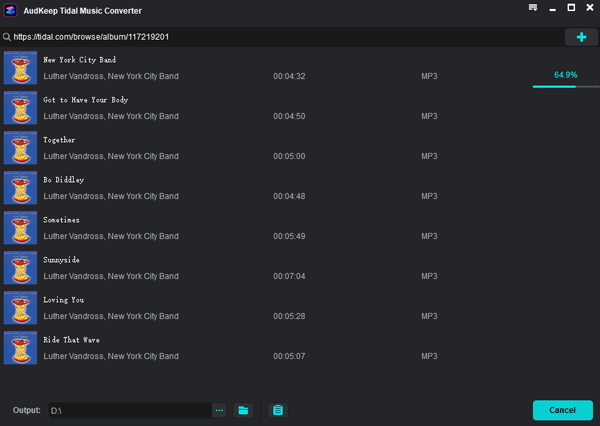 Simply press the Convert option to begin the Tidal music download process in the conversion box. AudKeep Tidal Music Converter will download music from Tidal to your computer at a 5X speed rate, allowing you to listen to them offline for free.
---
Part 2. How to Get Music on Tidal with Premium
Tidal provides a 30-day free trial to be a temporary Tidal member for customers to subscribe to Hi-Fi plans to get music on Tidal with premium. You can listen to over a million lossless audio recordings by signing up for a free Tidal HiFi or Premium trial. You can find out about new songs and videos. Not just that, you can also listen to Tidal music and playlists offline, among other things. So, let's take a look at how to get music on Tidal with premium.
Step 1: Open the link https://tidal.com/ in your preferred browser.
Step 2: You will now see a large Start Free Trial button in the center of the main page. Click it to join up for the Tidal account.
Step 3: You can now choose between Premium and HiFi plans. Choose HiFi to proceed.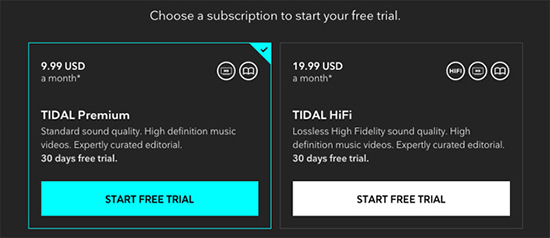 Step 4: To continue with the payment, enter your credit card information. When it's finished, you'll be able to listen to as much Tidal music as you like.
---
Part 3. FAQs about Getting Music on Tidal
Q1. What Music Can You Get on Tidal?
Tidal offers lossless music at 320 kbps in the premium version. Tidal's Premium subscriptions provide you with complete access to the company's music collection and all of its services. It offers the same high-quality music as services such as Spotify, Apple Music, Google Play Music, and others.
Q2. How to Get Clean Music on Tidal?
To get clean music on Tidal, select More Music. After that, set the explicit content option to No explicit content and push update on the Tidal login screen. This global option will exclude explicit material from your browse and search results while still playing clean music.
Q3. How to Get Music Video on Tidal?
Since most of Tidal's exclusive content now comes in the form of videos, you can get the music video with ease. Search for the song whose video you wish to get. You will see the video of the song in the search results. However, Tidal does not have a video of every song.
---
Part 4. Conclusion
Tidal occupies a vital portion of the music business owing to the high quality of their songs. And since everyone wants to listen to quality music, it's okay to wonder how to get music on Tidal. And we hope that you can get Tidal for free and with premium after reading this article. Moreover, we recommend using AudKeep Tidal Music Converter for getting the Tidal music for free due to its lossless quality output.