Playlists can be more than a curation of your favorite tracks. They can be used to improve mindset, ideas for personal projects, or a memorable collection of tracks that remind you of someone. Tidal provides a plethora of tools, including playlists that can be created with ease.
However, if you want to preserve your playlists or move to another music streaming provider, it can be advantageous to know how to export Tidal playlists to excel and text.
There can be circumstances that mean access to a Tidal playlist is not always possible. Knowing whether you can export playlists from Tidal is integral, as is access to backups.
There have been many instances where music completely disappears, and it is so difficult to find that it is counted as lost media. As such, preservation has become integrated within the music community. But some can struggle when it comes to exporting playlists and creating backups of their favorite music.
Fortunately, exporting a Tidal playlist to excel or text is a straightforward endeavor that gives music lovers confidence that they will never lose their favorite playlists. Those wanting to back up a Tidal playlist will also find there are options available.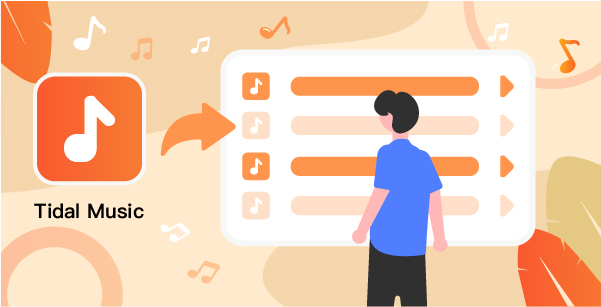 ---
Part 1. How to Export Tidal Playlists to Excel
Although creating a playlist on Tidal is simple enough, exporting the list can be more challenging. Fortunately, this is a simple method that can be used to export a Tidal playlist to excel with ease.
This ensures that music lovers can create a backup Tidal playlist that can be used for preservation and exporting songs to another streaming platform.
Visit TuneMyMusic and click the 'Let's Start' button. After clicking the button, you will be met with a choice of music services.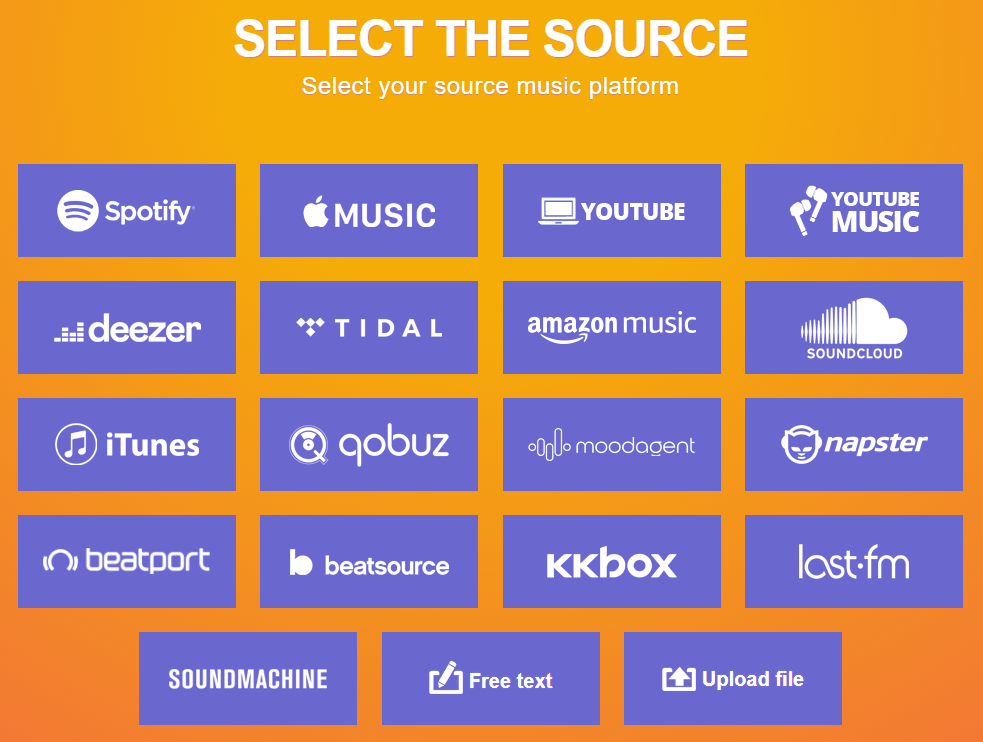 Click Tidal and you will be asked to login into the platform. Once permission has been granted, TuneMyMusic will allow you to select the playlists you want to export.
Once you have selected the playlists, you will then need to select the 'Convert to File' option. Once clicked, you will be met with 'TXT' and 'CSV'. Choose CSV, and an excel file will be created containing all the playlists you selected.
---
Part 2. How to Export Tidal Playlists to Text
Creating a text backup of a Tidal playlist can be as challenging as acquiring a CSV copy in some instances. Fortunately, some platforms make the process easier.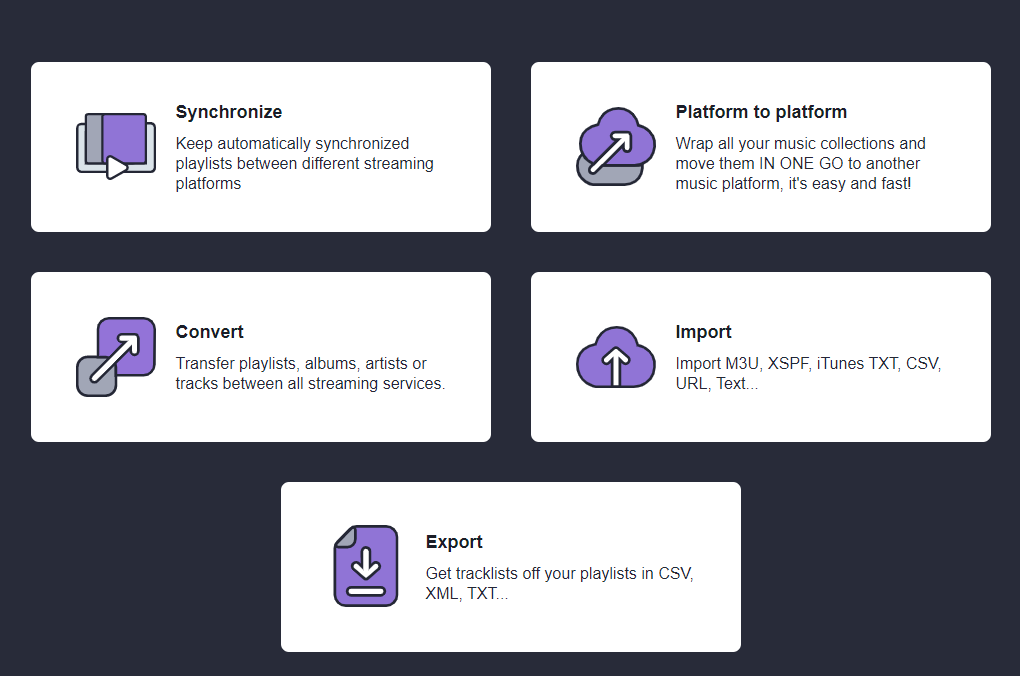 Soundiiz allows users to export a Tidal playlist free in text format by following a few simple steps.
To start, users must log in to the Soundiiz platform. If you do not have a login, one can be created immediately using the following social profiles.
Google
Facebook
Apple
Spotify
Twitter
There is also the option of signing up via email.
Once registered, users can access their own personal dashboard. On the left-hand side will be a series of music streaming providers. To convert a playlist, you must ensure your Tidal music account is connected.
Users need to click the 'Playlists' tab in the 'Your Library' tab.
After selecting the relevant playlists, right-click and choose 'Export as File'. Choose 'Text Format' and a text copy of the chosen playlists will be available as a text file.
---
Part 3. How to Export Tidal Playlists to Backup
Although there are many avenues to explore regarding downloading playlists, music lovers will want to ensure that the preservation of playlists offers value and plenty of benefits, and AudKeep Tidal Music Converter offers both in abundance and much more.
Users can depend on downloads that contain no loss of quality and support several formats including FLAC, WAV, AAC, and MP3. There are also dedicated programs for both Windows and Apple devices, meaning an operating system doesn't have to come with limitations.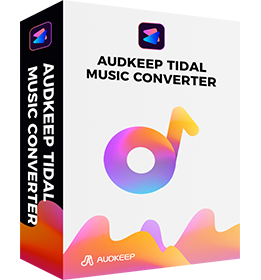 AudKeep Tidal Music Converter
Easy to download and preserve playlists in seconds
Lossless quality to enjoy the same superb sound
Play Tidal playlists offline without having an Internet connection
Convert to paly Tidal music on different devices and maximize your music enjoyment
How to Export and Backup Tidal Playlists Using AudKeep
You can create a backup tidal playlist in three easy steps, and ensure you always have access to your favorite music on several devices.
Step 1 Log into Tidal in AudKeep Tidal Music Converter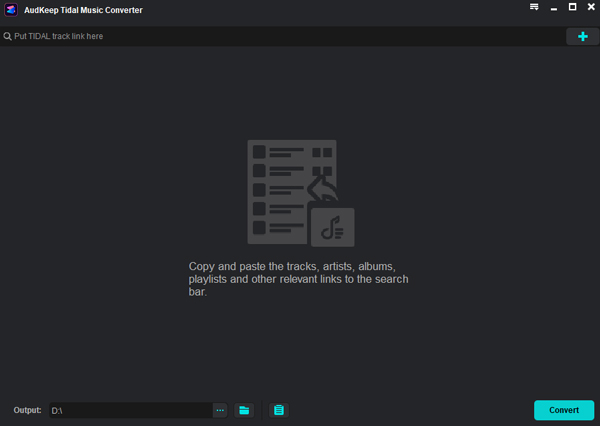 To start with AudKeep, you will need to download the program for your device. There is a choice between Windows and Apple. After downloading the program, launch the platform and you will be introduced to your main interface, complete with a built-in Tidal Web Player.
Click the 'Log In' button on the left-hand side of the interface, and use your Tidal account to connect directly with the AudKeep platform. All that is needed after logging is a registration code, which can be obtained via the 'Register' tab.
Step 2 Modify the output configurations of Tidal tracks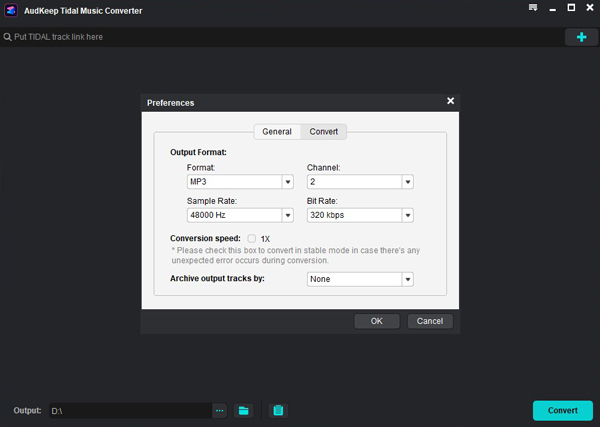 To get the most from AudKeep, the relevant parameters need to be put in place. Click the 'Preferences' and a settings tab will appear. From here, you can set your preference regarding output (MP3, FLAC, M4A, etc.)
There are other options available for experienced users, including the audio codec and bit rate, which can all be tailored to your preferences. Once you are happy with the settings, simply click 'OK' to confirm them.
Step 3 Download and export Tidal playlists for backup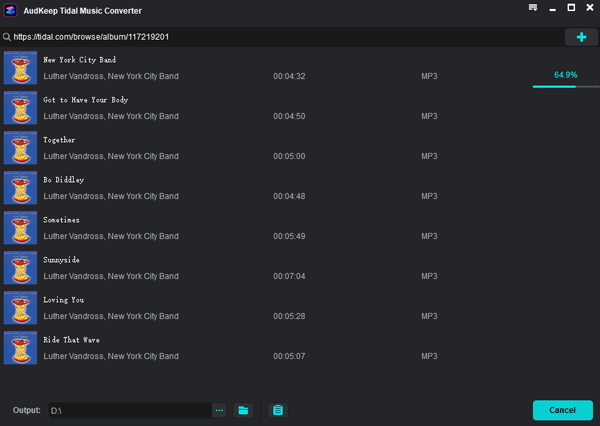 You will then need to use the built-in Tidal Web Player to locate Tidal playlists. Once they have been located, a blue plus icon will appear. Select the playlists you wish to download, and the AudKeep software will do the rest.
The benefits of the AudKeep come into play after clicking 'Convert'. As well as playlists being saved as common audio files, you will also find the download speed is faster than many other conventional options.
---
Part 4. Summary
Despite music streaming platforms offering a wide selection of features, there can also be several limitations. Those wanting to export a playlist from Tidal or create a backup Tidal playlist will find that the addition of AudKeep can ensure music preservation always comes first.