Tidal is a popular music content website and offers exceptional quality for premium users. Adobe Premiere Pro is an excellent program to create videos. The majority of the professionals use the software for their video editing requirements and enhancement the output with the built-in features.
If you are a video editor and use Adobe Premiere Pro for your editing requirements, you would find it disappointing because you cannot add the Hi-Fi music from Tidal. But, of course, it would be amazing to add music to Premiere Pro from Tidal if you knew about the workaround.
Today, you will learn about the tool that allows you to add music from Tidal to Adobe Premiere Pro. You will learn about the specifications and the procedure in detail. The tool you would be using is a third-party application that helps download and convert the playlists, albums, or songs from your Tidal account to your computer.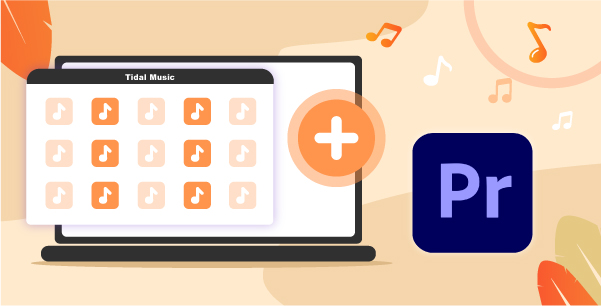 ---
Part 1. How to Add Music to Premiere Pro from Tidal: All-in-one Tool
You can add music to Premiere Pro only when the music is free from copyright and available locally on your computer. However, if you do not have a music collection or wish to use Hi-Fi content from your Tidal account, you will need AudKeep Tidal Music Converter.
This converter is an all-in-one tool with which you can download all your favorite music from Tidal without losing any clarity or quality. What makes the converter a preferred choice is its features to the users. Not only can you download Hi-Fi content from Tidal but also convert them into preferred output formats.
With AudKeep Tidal Music Converter, you can convert Tidal music to MP3, Lossless, FLAC, AAC, WAV, M4A, and M4B. Thus, you can freely add music to Premiere Pro from Tidal with ease. Additionally, you can customize the output parameters according to the requirement without losing the ID3 tags for quick organization. You can choose the 5X conversion speed option to complete multiple file downloads and transformations quicker.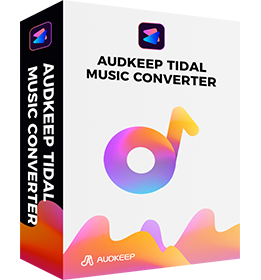 AudKeep Tidal Music Converter for Premiere Pro
With a clean and safe user interface to download Tidal music
Convert Tidal music to Premiere Pro-supported formats, like MP3, AAC, etc.
Customization of Spotify music output parameters for Adobe Premiere Pro
Add Tidal music to Premiere Pro, iMovie, Final Cut Pro, Shotcut, etc.
---
Part 2. How to Add Music to Adobe Premiere Pro from Tidal: The Solution
How to Download Tidal Music to Premiere Pro-supported Tracks
As for your question of how to add music on Premiere Pro using AudKeep Tidal Music Converter, the following steps below will provide detailed insight. The best feature is that you do not have to download the Tidal app on your computer. Instead, you can log in to your account from within the AudKeep converter software and proceed to download and convert Tidal music from its Tidal Web Player.
Pre-requisite: Before proceeding with the steps mentioned below, ensure that you have downloaded, installed, and registered the product. If you like to use the trial version, remember that it only converts the first one minute of each song you have added to the download and conversion list.
Step 1 Customizing the Tidal output parameters for Premiere Pro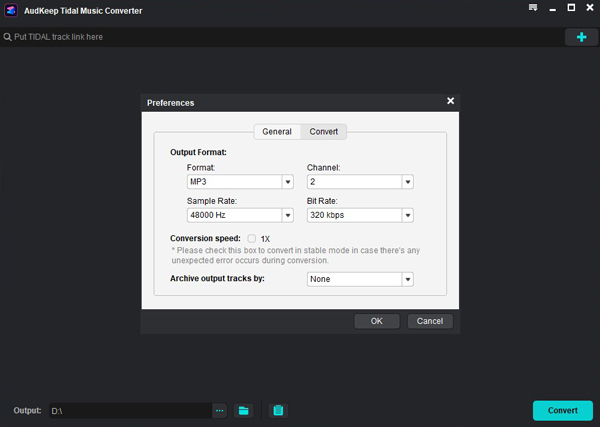 Click the icon from the desktop to launch the converter. From the window, click the menu button to see the options. From the options button, choose the "Preferences" feature. Here, you can make changes to the audio settings according to Adobe Premiere Pro's requirements. For instance, you can select the audio codec such as MP3, FLAC, AAC, Lossless, etc., bit rate, sample rate, channel, and the output path. In addition, you can organize the downloaded content and archive the same either by the artist or album. Click the "OK" button after setting the parameters.
Step 2 Adding Tidal playlists and albums for download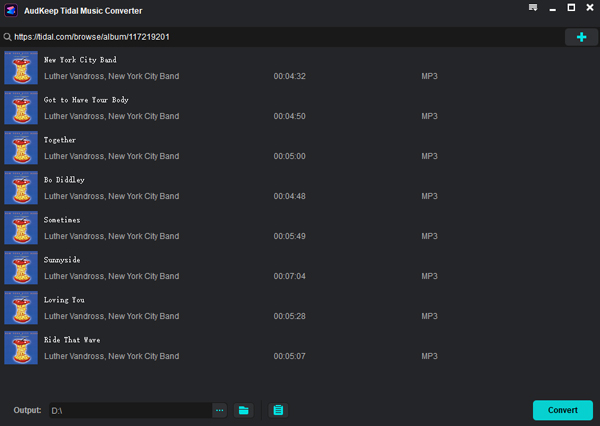 You can now click the "Home" feature from the left menu to log into your Tidal account. Next, the converter will open the Tidal Web Player, from which you can search for a playlist or album that you'd like to add to Adobe Premiere Pro. Once the playlist or album appears, click the "+" button to add them to the converter. You can proceed with this step until you have added all the playlists, albums, and songs you want to download from Tidal.
Step 3 Download and convert Tidal music for Premiere Pro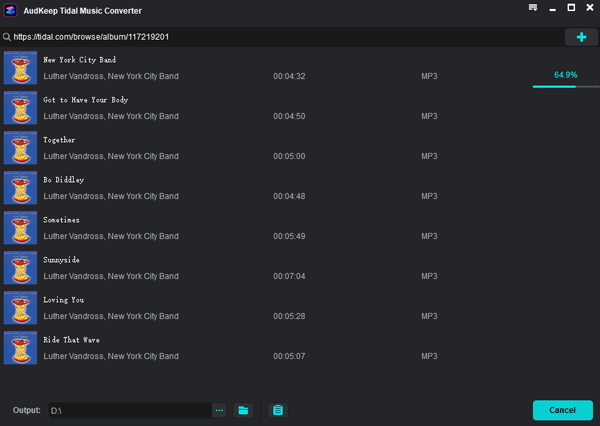 Pressing the "Convert" button will begin the download and conversion process. AudKeep Tidal Music Converter will display the progress of each song/playlist/album added to the converter. It will convert at 5x speeds, retain original quality and ID3 tags. You can return to the main screen during the conversion process and add additional playlists or albums.
How to Add Tidal Music Downloads to Premiere Pro
Understanding how to add music to a video in Adobe Premiere Pro is a simple procedure. However, if you are a beginner, then the following steps will be helpful.
Step 1: Save the converted music from Tidal, royalty-free, in a new folder on your Mac.
Step 2: Open Adobe Premiere Pro on your Mac and select "Window > Workspaces > Audio". Now, open the Media Browser panel from the "Window". Now, browse the folder containing the converted songs from Tidal. Select a single song or multiple files and right-click to pick the "Import" option. The process will add background music in Adobe Premiere Pro from Tidal.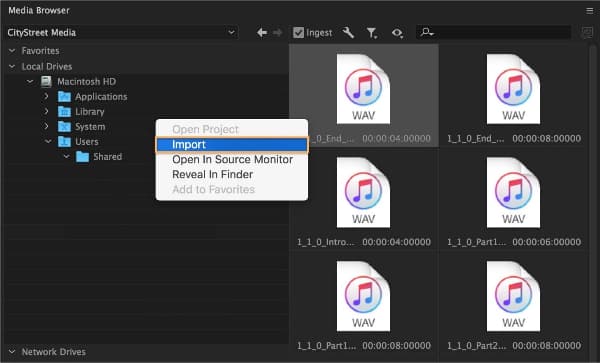 Step 3: Now that you have added the music to Premiere Pro, it is time to add a song to your video. To do this, open the "Project" panel by clicking the "Window" option and clicking "Project". You will see the files you have added from Tidal. Next, select a music file or drag an audio clip onto the Timeline panel. You can now proceed with adjusting the audio clip with the video file. You can change the position, volume, and other edits as needed.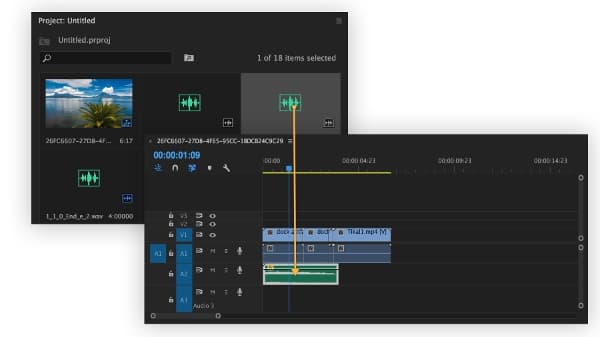 ---
Part 3. Conclusion
Although it is disappointing to know that you cannot add music to Premiere Pro from Tidal because of the absence of add-ons, you did learn about the workaround that allows you to download and convert Hi-Fi content from your Tidal account without any hassle. Use AudKeep Tidal Music Converter today to download, convert, and add high-quality music to Adobe Premiere Pro.