Adding music to iMovie from Tidal music is one of the popular trends of the time, and the most frequently asked question of the iMovie users is "How to add music from Tidal?"
Certainly, Tidal Music has become one of the best music and video streaming services offering music videos and audio to users. It is claimed by Tidal that 70 million tracks and 250000 music videos are available in their collection, which makes it one of the most coveted sites. On the other hand, iMovie allows its users to edit and create videos in which the users can add music from the saved computer files, and when it comes to variety, people look for resources from sites like Tidal music, but due to the nature of music files from Tidal, it becomes impossible to add music to iMovie from Tidal Music directly.
In this article, I am going to share the effective and most reliable method to add music to iMovie from Tidal.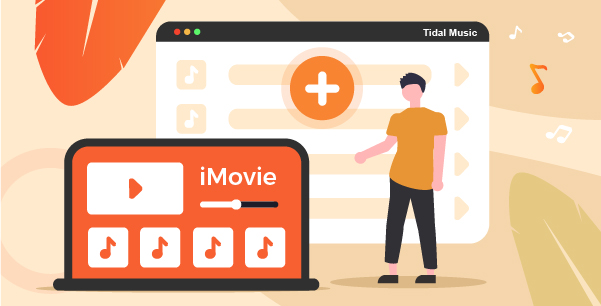 ---
Part 1. Why Is It Impossible to Add Tidal Music to iMovie
First of all, you need to know the reason why you cannot add Tidal Music to iMovie directly. iMovie, which is a video editing tool on macOS and iOS is very functional and user-friendly. Using this tool, you can beautify the video clip in your stock by adding sound effects, background music. You can add still images too for better effect, but the format supported by iMovie is fixed. If you observe those formats, it will be easier for you to understand the problem.
Format for Videos – DV, MPEG-2, MP4, MOV, HDV.
Format for Audio – WAV, AIFF, BWF, CAF, MP3, MP4
On the other hand, Tidal music files are encrypted and protected, which means even if you download music files from Tidal you will never be able to add those directly to iMovie rather those files will remain cache on your PC. So, a special tool is required to convert Tidal music files into a usable format. Which software can be the most effective one? Don't worry at all. Out of all the tools available in the market, you can rely on AudKeep Tidal Music Converter will be the best converter for you as it is easy-to-use and is uniquely built for Tidal music conversion.
---
Part 2. Tool to Add Music to iMovie from Tidal Music
Before adding tidal music files to iMovie, you must convert those into iMovie-supported formats such as MP3 or MP4. As I said before, the best tool for this kind of conversion is AudKeep Tidal Music Converter as it is reliable, fast, and capable of creating MP3 format music with ID3 tags, subsequently, the original quality of the song will remain intact before adding them to iMovie. By using this tool you can keep the converted music on your computer forever.
For your better understanding and comparison, you can take a look at the features of the AudKeep Tidal Music Converter.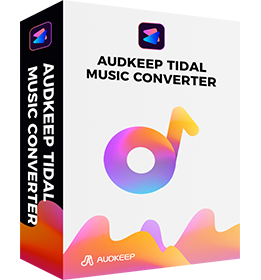 AudKeep Tidal Music Converter for iMovie
Enjoy the music downloaded from Tidal Music offline
Download Tidal to FLAC, MP3 and various output formats
Saving Tidal music up to 44.1kHz with ID3 tags
The conversion speed is 5X which is really fast
---
Part 3. Steps to Add Music to iMovie from Tidal Music
To get your desired music tracks from Tidal music to iMovie download the AudKeep Tidal Music Converter first and launch it on your computer. After launching the converter, you have to follow the next set of instructions to get the necessary files to your PC.
Step 1 Reset the output configuration for iMovie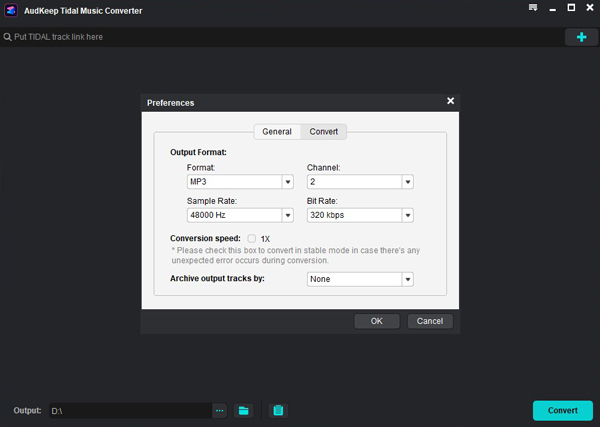 After launching the AudKeep Tidal music converter, your first job is to set the audio output format for tidal Music files. Just go to the Format button, click it, select the MP3 format, and set the bit rate sample rate along with the channel for high-quality lossless audio. For both the users of Mac and Windows, the format button is easy to find.
Step 2 Stream Tidal songs to AudKeep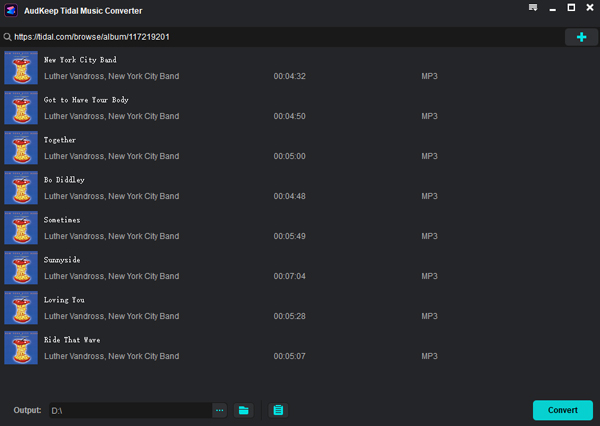 Next, go to the Tidal Music playlist, illuminate the add files by hitting and you are ready to add files. Just click on the add files, the playlist will be loaded. Select your desired songs from the list and click on the convert button.
Step 3 Convert Tidal tracks for iMovie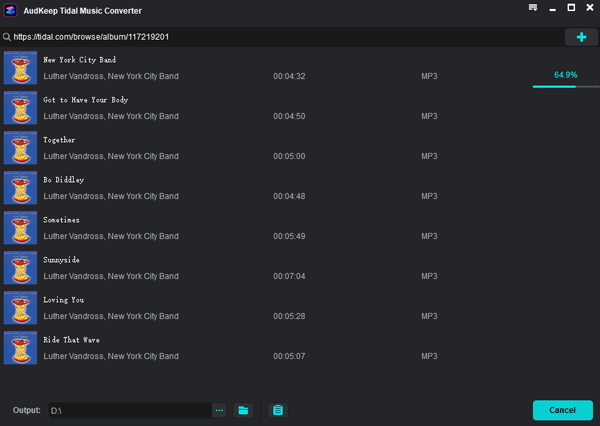 After that, the selected music files will automatically be converted within just a few seconds. You can find those converted tracks from the History icon of your personal computer. You can keep those anywhere you want forever.
---
Part 4. How to Upload Music to iMovie Forever
After converting the music by AudKeep Tidal Music converter you can now edit Tidal music in iMovie by following those steps below.
System 1
You have to launch iMovie software on your macOS.
After launching iMovie, open the video files.
Click on the file and select the "import" button to bring in the changed Tidal music of your PC.
Add those songs to iMovie by highlighting and opening the tidal music.
System 2
Just open iMovie as before and create a fresh video project.
Drag the Tidal music that you have converted already to the timeline of the freshly categorized project.
Edit the Tidal music as much as you want.
System 3
If you are an iPhone user, you can use this music for editing purposes too.
After connecting iPhone to your computer, just sync the Tidal music via iTunes and get it disconnected.
Then open the iMovie and add video and later add (+) audio songs.
Click Use to add music to iMovie.
Whatever the process you are following, just edit and trim this Tidal music and you get your desired products even after your subscription is no more.
---
Part 5. Final Thoughts
Being with the trend of using Tidal music, you can certainly open up a new horizon to your video editing quality. As you have the freedom from millions of audio tracks and the AudKeep Tidal music converter is really going to be your priceless assistant.