There are many big music streaming platforms that are opening up, so music enthusiasts can satisfy their new music discovering experience. All the intimidating names in the music streaming services such as Spotify, Apple Music, Amazon Music, and YouTube, etc. all offer similar collections of music with a range of genres and music quality.
However, Tidal music streaming service breaks that norm with its unique emphasis on artists getting more control over the platform. This platform can offer you high-quality audios in comparison to the big names. Although you can find a plethora of MP3 players in the market, you have to find a Tidal MP3 player, which supports its music formats perfectly. Below is the list of the top 8 best Tidal music players for you to choose from.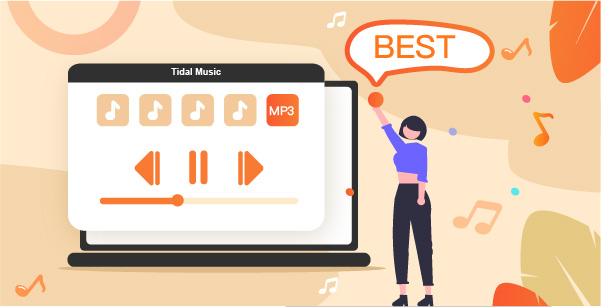 ---
Part 1. Top 8 Best Tidal MP3 Players You Can't Miss
1. Apple iPod Touch (7th Generation)
This is one of the popular Tidal MP3 players that has excellent entertaining abilities above the user's expectations. Apple iPod Touch is a very compatible device that can show you all the features that your iPhone is able to. This music player can give you access to a wide range of games collections, apps, even other audio, and video streaming platforms.
Moreover, this device also enables the user to make calls and iMessages. Its storage capability is about 128 gigabytes that can manage a large number of your MP3 Player Tidal selections. The upgraded version of the Apple iPod Touch can also support Hi-Res audio codec FLAC of Tidal music. If you want to put the emphasis on security, then this device would be your choice.
2. Onkyo DP-X1A
If you want to go for features like the intuitive interface, powerful MP3 player, and customizability, then Onkyo DP-X1A would be the solution for you. You can find very few MP3 players that support Tidal and are compatible with playing Tidal music formats and their sound quality.
However, this device is absolutely capable of supporting a wide range of music formats except for WAV, FLAC, ALAC, or many more. With the device's attractive look, you can access two microSD card slots that you can use up to your best.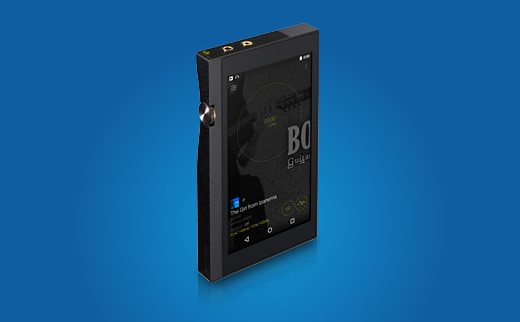 3. SanDisk Clip Sport
Many Tidal music fanatics can have ScanDisk as their first choice as a portable Tidal MP3 player. It is very suitable for taking as long as you work because it comes with a clip that you can use to hold your device firm while exercising. This device can support a number of music formats and has a storage space of 8GB with a prolonged battery life that can last for 25 hours. Since it does not support Bluetooth mode, you have to use wired headphones to listen to songs.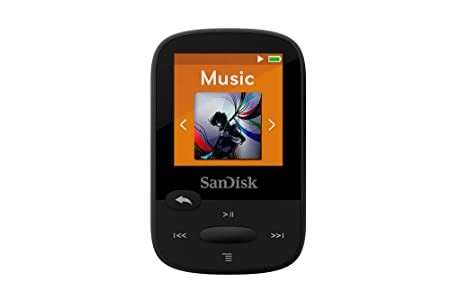 4. Fiio M7 Player
Fiio M7 Player can be your next best choice for Tidal MP3 player as it offers much top-notch music playback quality. The best feature of this device is that you can download Tidal songs from Tidal's Wi-Fi. You can easily operate through this player and extremely control. As it comes with an aluminum case, it can offer extra protection to the player.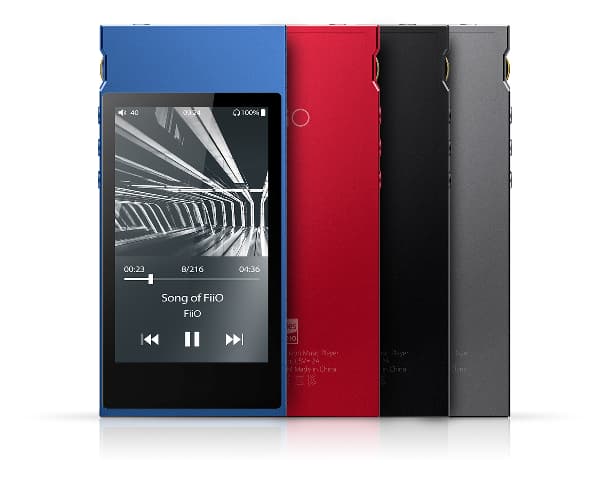 5. HiFiMan SuperMini MP3 Player
Even though it's a very new product in the market, it has become a very popular choice as a portable Tidal on MP3 player with excellent audio quality. HiFiMan SuperMini can support High-res audio in many formats such as FLAC, DSD, OGG, and others to easily play Tidal music. Since it comes in a mini size, you fit this player in almost any smaller pocket. Its user-friendly interface also allows you to play your songs effortlessly.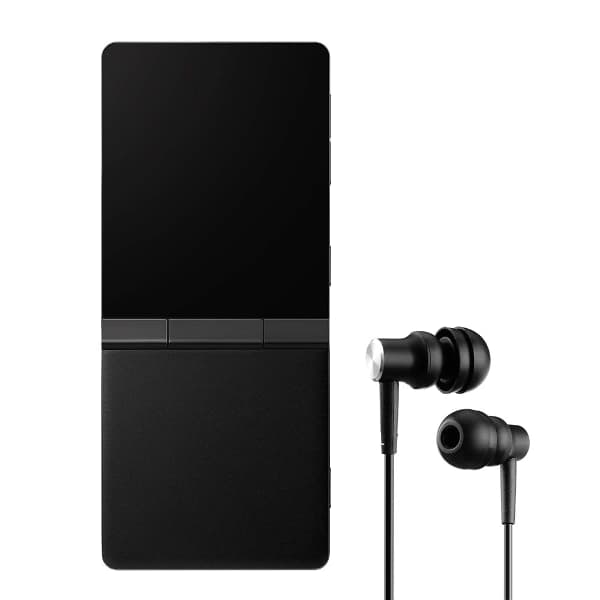 6. Activo CT10
Unlike other expensive MP3 players, Activo CT10 can be your budget-friendly Tidal MP3 player that includes Tidal clients and can play high-quality audios. This player also comes with an awesome sound range which can offer you excellent resolutions. Activo CT10 can offer users MQA and aptX HD support too.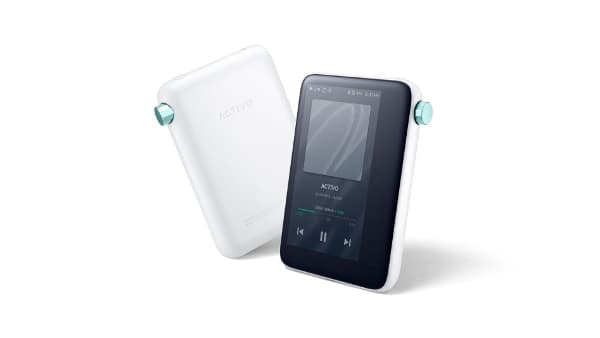 7. Sony Walkman NWZA17SLV
Sony is one of the foremost brands that is popularly known for producing highly technically advanced products, so it's no different from its music players. Sony Walkman NWZA17SLV comes with a good storage capacity of 64 GB, so you can download a large number of Tidal music on this Tidal portable MP3 player. Additionally, this device also supports a memory card with 192GB memory.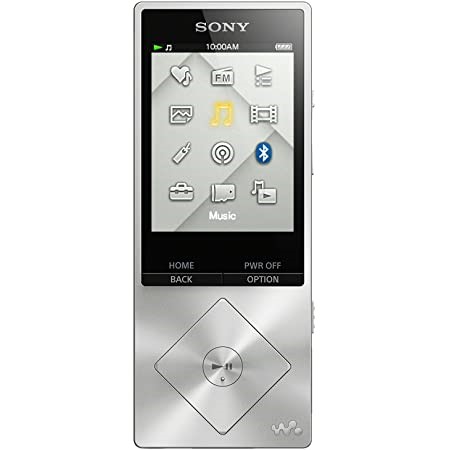 8. HiBy R3
HiBy R3 can be your all-in-one solution for having a Tidal MP3 player. This is an ultraportable Tidal player manufactured for listeners to experience the purest form of sound. Moreover, this device has features like the ESS ES9028Q2M DAC chip, a very capable audio controller, and eight Panasonic Hi-Polymers that can capture all the music notes and store the offline music on your Micro-SD, which can go up to 2TB in size.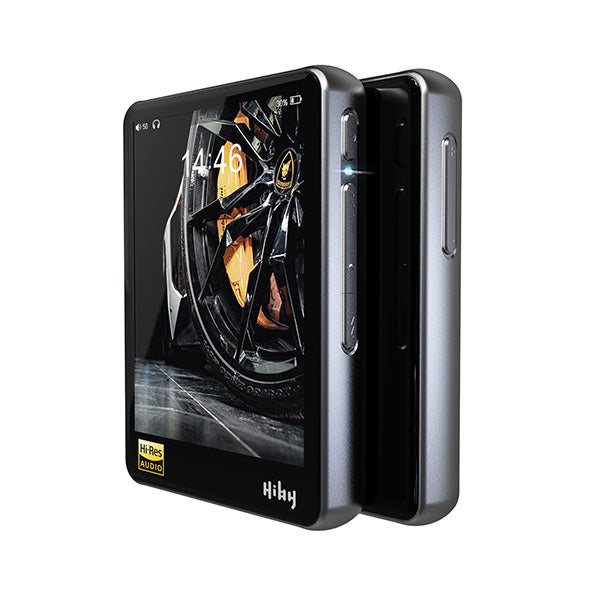 ---
Part 2. How to Play Tidal Music on All MP3 Players
Unlike other music streaming platforms, Tidal does not work through any corporation, but it is owned by a group of musicians, which helps them deliver exclusive music and other events to the Tidal members. Moreover, getting its premium subscription would help the listeners stream audio at 320 Kbps. Other than that, the premium subscribers can enjoy the "Hi-Fi option" for lossless, CD-quality audio, hi-res music.
You can use almost any music player to surround those high-quality sounds throughout your space. However, if you don't have an MP3 player compatible with Tidal, you can use a full-featured Tidal music downloader and converter to extract Tidal music without compromising the quality, so you can later play them on your MP3 player in an accessible format.
AudKeep Tidal Music Converter can be that system for you to play all your Tidal music on all MP3 players. This platform has many crucial features that make it very desirable for Tidal listeners. It can download high-quality and Hi-Fi music from Tidal, convert Tidal to MP3, lossless, WAV, AAX, FLAC, and many more without affecting original audio quality. It can convert the Tidal music in 5X speed and can automatically manage the music library in playlists by albums or artists. Follow the below step-by-step guide to convert Tidal music to play Tidal in iPod Touch, Fiio Player, and other all MP3 players.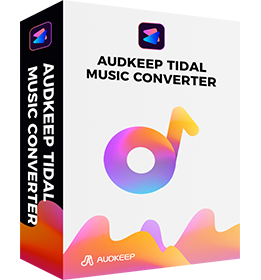 Key Features of AudKeep Tidal Music Converter
Download Tidal music with high-quality
Losslessly convert Tidal to various formats, such as WAV, FALC, MP3, etc.
Personalize output settings like sample rate and bit rate
Download the music at a X5 speed to save your time
Step 1 Download AudKeep Tidal Music Converter on your system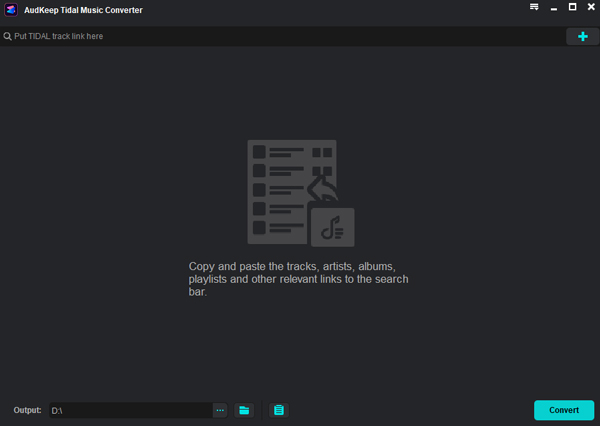 In order to register with AudKeep Tidal Music Converter, first, you have to download and install the software on your device. Then log into your registered name and code to activate the platform.
Step 2 Customize Tidal music output format to MP3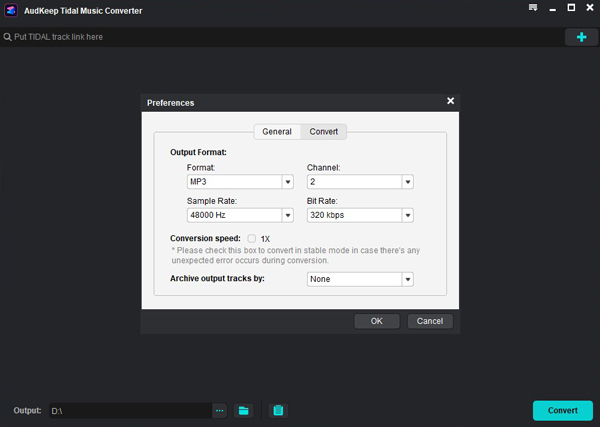 Now you would be able to customize the output audio format and other settings by opening the setting window of a few tracks or a whole playlist. You are able to adjust the format, bit rate, sample rate, etc. to meet your needs.
Step 3 Copy and paste the Tidal music links to AudKeep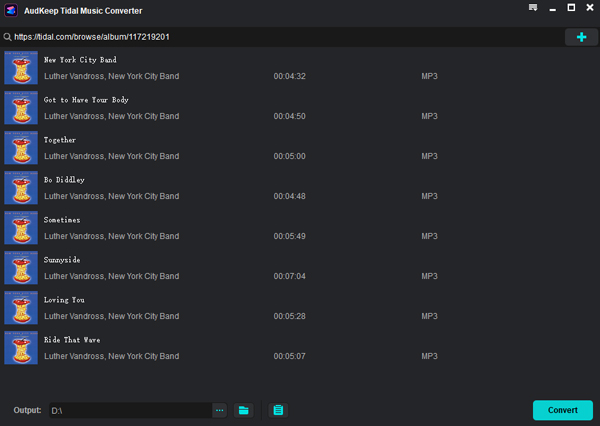 Then choose the Tidal tracks you want to convert on the Tidal app and copy their link. Then paste the link in the search bar of AudKeep and add it to load the Tidal track on the platform.
Step 4 Convert Tidal tracks to MP3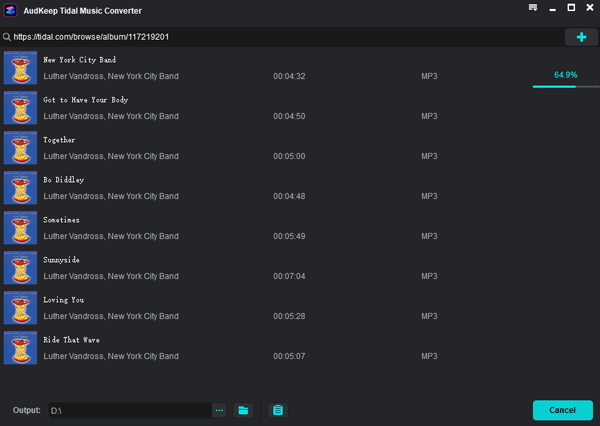 You can now click on the "Convert" option to be able to listen to the songs offline. Also, you can play them through your Tidal MP3 player as you have converted the songs' format as the player support.
---
Part 3. Conclusion
Hi-res audio players are rising in demand as many quality products are emerging in the market. So it can create a challenging condition for you to choose the best Tidal player for you. Now that you have found a fine collection of the best MP3 player that supports Tidal music, you can go through their features to choose the best player for you.