The majority of us have shifted our music consumption habits, abandoning traditional media like CDs in favor of streaming services like Spotify and Tidal. We're now satisfied to pay a monthly subscription price to access music in the cloud, allowing us to play any song without having to buy it.
If you want to get into music streaming, there are a few options, but which one is suitable for you depends a lot on what you want to gain out of it. Spotify and Tidal are unlike no other services; where Spotify focuses on social features and customized algorithms, Tidal prioritizes sound quality and favors artists.
Spotify and Tidal share the same basic notion. Both let you listen to music online, make playlists, download songs for offline listening, and discover new music based on your preferences. There are, however, numerous significant and minor distinctions between the two services.
To help you decide which streaming service wins the Spotify vs Tidal duel, we've compiled a list of all the key differences from Tidal vs Spotify, we got you covered. Let's get started.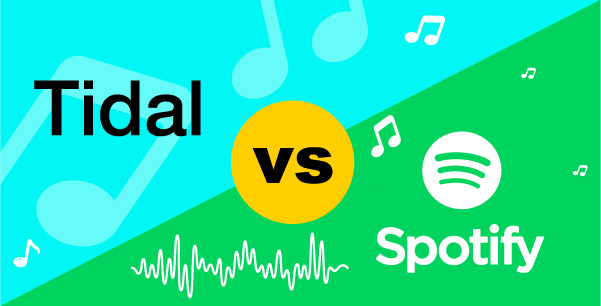 ---
Part 1. Spotify vs Tidal Introduction
Spotify was founded over a decade ago and is now one of the most popular music streaming services on the planet. However, its monopoly is under jeopardy, and competitors are striving for superiority. Apple Music, Deezer, Napster, Google Play Music, and Amazon Music Unlimited are now among Spotify's competitors.
Tidal has also created a name for itself by emphasizing exceptional sound quality, such as CD-level lossless streaming and high-resolution FLAC audio files. It even features a section of hi-res recordings dedicated to MQA (Master Quality Authenticated) Masters.
To keep up with the competition, Spotify now offers lossless streaming, and both services lure music enthusiasts with exclusive early access to songs and albums.
---
Part 2. Spotify vs Tidal Subscription Plans
Spotify has a free subscription plan that is subsidized by advertisements. On mobile devices, audio quality is limited to 160kbps, and you can only skip a track six times each hour.
When you upgrade to Spotify's Premium subscription plan for £10 per month, the audio quality jumps to 320kbps. Ad-free music, limitless search, and the ability to listen offline are all included.
A Premium Family subscription is also available at a discounted rate of £15 per month. It features parental controls and covers up to six users who must all live at the same address.
Tidal, unlike Spotify, does not offer a free, ad-supported membership option; instead, it offers a free 30-day trial. Tidal provides two subscription packages. Tidal Premium is the less expensive of the two, with a maximum of 320kbps audio quality via AAC, a lossy file format.
You can have access to exclusive music, movies, events, and editorial playlists with Tidal Premium. Tidal HiFi is the most expensive Tidal subscription. In addition to all Tidal Premium has to offer, it also has lossless, high-bitrate audio files. Family subscriptions are available for both Premium and HiFi, allowing for up to six accounts.
Both Tidal Premium and Tidal HiFi come with a 30-day free trial. Tidal also offers a free Tidal Access subscription, however, you can only listen to Tidal's live video channels and a few select radio stations.
Its pricing approach is somewhat similar to Spotify's, but only to a certain extent.
Additionally, Tidal offers a discount to people who have served in the US military. The basic plan is $5.99 per month, while the HiFi plan costs $11.99 per month.
If pricing is your only consideration, Tidal is the better option for you if you're a military man or woman. Aside from that, the two services have the same price for the basic plan.
---
Part 3. Spotify vs Tidal Music Catalogue
You'd assume that Spotify, which began six years before Tidal, would have a larger music library. That is not the case. Both sets of customers have access to more than 60 million songs, although some will be exclusive to one service or the other.
Musicians have also been at odds with Spotify about royalties and the availability of its free tier. In 2014, Taylor Swift removed her entire library from Spotify due to "minor royalty payments." Tidal promises to be "artist-owned," with the greatest percentage of royalties paid to songwriters in the streaming market.
Tidal has around 60 million tracks, whereas Spotify has around 50 million; both services contain a lot of music. Some musicians choose to release music exclusively on Tidal for months before releasing it to the rest of the world. However, some lesser-known indie music that is available on Spotify may not be available on Tidal.
Tidal is mostly a music streaming service, hence there aren't many podcasts available. Spotify gives you access to a large podcast library as well as podcast-specific playback options like a sleep timer and speed slider. Spotify, on the other side, does not have as many podcast-specific features as other of the finest podcast applications.
Tidal X is a subscription service that gives Tidal subscribers exclusive access to live shows, meetups, live streams, concerts, and much more. Kanye West's Season 3 and Season 4 fashion shows, for example, were Tidal X events where over 500 Tidal members were invited to attend and the events were live-streamed for all other Tidal members around the world.
---
Part 4. Spotify vs Tidal Sound Quality
Tidal is your best friend if you're looking for high-quality audio. Normal, High, HiFi and Master Quality Authenticated are the four streaming quality levels available to Tidal HiFi members. Because streaming high-quality files uses a lot of bandwidth, the Normal setting is meant to keep the amount of Internet data used to a minimum.
When connected to Wi-Fi, some users only use the HiFi and MQA options. Then there's Tidal's most expensive package, which includes HiFi and Master. The High option uses AAC files and has a maximum bitrate of 320kbps. CD-quality lossless FLAC files are available in the HiFi setting, which are 44.1 kHz/16bit. 96 kHz/24bit FLAC or WAV files are master-quality audio files. Tidal Connect, a function that allows users to cast HiFi recordings to connected devices, was recently added to the service.
If a song is branded as MQA on Tidal, it means the artist personally authenticated it, however not all songs are available in this high-resolution version. Additionally, professional studio headphones are required to benefit from HiFi or MQA audio.
Spotify has a variety of audio quality levels, however, the highest is Ogg Vorbis at 320kbps, which is the same as Tidal's. Spotify launched a lossless audio tier, Spotify HiFi, on February 22, 2021. The new tier isn't known much about other than it will have CD-quality audio and will be released in 2021. It'll go up against Tidal HiFi, Amazon Music HD, and, most recently, Apple Music.
Automatic, Low, Normal, High, and Premium are the five audio options available on Spotify. The audio quality peaks at around 320kbps (Premium level), which is the same as Tidal's High option. Spotify, unlike Tidal, does not offer lossless streaming, therefore it is not the ideal option for audiophiles.
Tidal is clearly the winner here, but if you're not a dedicated audiophile, you'll be fine with Spotify's 320kbps streaming. It sounds fantastic, and you don't need to spend a lot of money on headphones to enjoy it.
---
Part 5. Spotify vs Tidal Music Discovery
Tidal and Spotify both provide music discovery capabilities that allow you to browse by genre, mood, activity, and more. Furthermore, whether you're using Tidal or Spotify, you can use the radio tool to find music that's similar to what you're presently listening to. Both streaming services utilize algorithms to understand your music preferences and make song recommendations, but the methods they use are different.
When it comes to music discovery, the two platforms are comparable but not identical. Spotify's Discover Weekly feature is a curated playlist of music from artists and genres you're currently listening to. Every Monday, you'll receive a new one with 30 tracks. Furthermore, the program makes up to six daily mixes for you depending on your listening habits and other factors.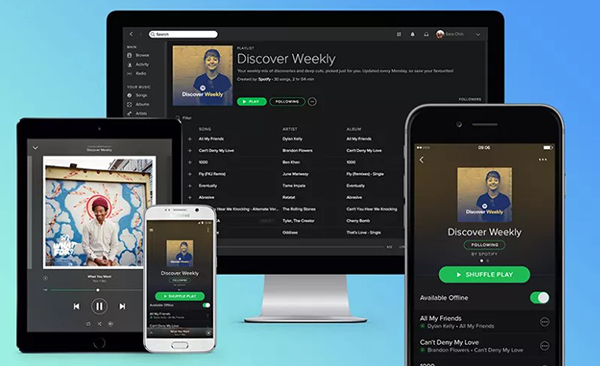 In contrast, Tidal does not have a weekly playlist. The music-finding features on Tidal are great but not as advanced as those on Spotify. Tidal Rising emphasizes exciting up-and-coming artists, while what's new area contains curated content such as albums, playlists, videos, and podcasts. There are also hi-res Masters Playlists covering new arrivals and genres, as well as other playlists organized by mood.
When it comes to Full HD video, Tidal has a little advantage, with over 250,000 to choose from, including music videos, interviews, and behind-the-scenes footage. It does, however, provide up to eight playlists, each of which is focused on a different genre. The "Top" feature gives you access to Billboard's top singles by genre, as well as a selection of the best tracks, albums, and songs from the previous decade.
Both Spotify and Tidal are excellent at music discovery. Spotify, on the other hand, does it a little better. The key reason is that it has a far larger number of playlists for almost every genre. Despite its hip-hop focus, Tidal features less hip-hop playlists than Spotify. Spotify also features a much larger number of top charts that highlight the best music by country. So, the Swedish streaming behemoth wins this round, despite the fact that the gap between the two isn't huge.
---
Part 6. Spotify vs Tidal Social Features
Spotify is the one if you want to see your friends' listening behavior or playlists. Spotify offers a Friend Activity area that shows you what songs your friends are listening to right now, as well as the album or playlist they're on. Unfortunately, this area of the Spotify app is only available on the desktop version, not the mobile version.
Friends can be followed by searching for their usernames or by linking your Spotify account to your Facebook account. If you don't want others to see your Spotify activity, you can always turn off the function that makes it public. You can save your friends' playlists to your library and collaborate on playlists with many friends adding and removing music. Spotify has also partnered with Instagram and Tinder, making it simple to share your music preferences with those using these apps.
In comparison to Tidal, Spotify is far more social. You can also view how many monthly listeners a specific artist has, which is a wonderful social feature. This can be used to do comparisons and see which ones are the most popular among Spotify users. You can also see how many people have followed each playlist, which can help you pick which one to attempt.
On the other side, Tidal allows you to share your favorite song on social media. Other than that, there are no social aspects. You have no way of knowing what your friends are listening to or how popular particular artists or playlists are. It's up to you whether that's a good or bad thing, but it's something to think about.
---
Part 7. Spotify Vs Tidal Compatibility
Both of the services are available on a variety of platforms, including PC and Mac desktop support, as well as Android and iOS apps. Spotify and Tidal both support Google Chromecast and Apple Airplay, making it simple to stream music across your home.
Spotify Connect, which allows premium customers to stream straight to speakers, TVs, or systems, was once a valuable feature. It has become a common feature in many Hi-Fi and AV equipment, including Sonos speakers, and it's a key selling point for people looking to integrate streaming into their existing setup. Tidal, on the other hand, has responded with its own feature, Tidal Connect, which provides a comparable service.
In general, Tidal's availability is increasing. It now has Apple and Android TV apps, as well as Apple CarPlay, in addition to apps and a web player. HiFi members will need Chrome for lossless sound.
Tidal's apps are also included in various networked hi-fi systems, including Sonos, Bluesound, and Denon Heo's kits, as well as Linn, McIntosh, Naim, and Cyrus players, to compete with Spotify. Besides, there is a recommended AudKeep Tidal Music Converter, which has the ability to download music from Tidal to the computer while converting Tidal music to MP3 and other common audio files. With this tool, you are able to listen to Tidal music on all devices and players offline.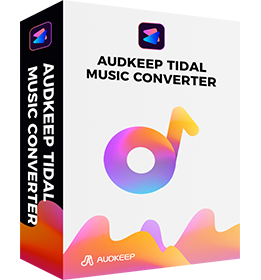 Main Features of AudKeep Tidal Music Converter
Download music from Tidal from the built-in Web Player
Convert Tidal to MP3, FLAC, WAV, Lossless, and more
Listen to Tidal playlists, albums on any devices and players
Get Tidal music locally and play them forever offline
---
Part 8. Spotify vs Tidal Other Features
There are numerous more minor distinctions between the two services, including the fact that each includes a few things that the other does not.
Spotify, for example, features a sleep timer that will cease playing music after a set length of time. This will ensure that the music does not play all night while you sleep. It also contains a Crossfade feature that allows you to create a seamless transition between songs, as well as a gapless mode that eliminates the pause between songs.
Spotify also uses Google Maps and Waze, whereas Tidal solely uses Waze. This means that you can play, pause, or skip music without leaving the app while traveling. Last but not least, Spotify allows you to play local files on your device, something that its competitor does not. Tidal, on the other hand, has better song Credits pages with more information. The site also pays musicians significantly more than Spotify, though this isn't something that everyone worries about.
The user interface (UI) on Tidal is undoubtedly superior. It has a prettier appearance and is easier to navigate. It comes with a dark mode that looks great, especially when paired with contrasting blue accents.
Then there's Tidal X, which allows users to interact with their favorite artists through live-streamed concerts and other events. Users can also obtain first dibs on tickets to certain concerts and athletic events through the program, though that option is largely useless in the present pandemic.
Another distinction worth mentioning is the ability to search. Spotify comes out on top in this category. If you spell an artist or song incorrectly (for example, Avvici instead of Avicii), the app will figure out what you're looking for and offer you the appropriate results. Tidal, on the other hand, will only offer you a few irrelevant search results, if any.
Spotify also enables you to listen to music from your computer. If you still have old MP3 files saved on your computer and want to listen to them in the same media player as your streaming music, Spotify is the way to go. Local file playback is not available on Tidal, which is a bummer for listeners who have large collections from their CD-ripping days.
However, you may effortlessly import your music library and playlists from another music service into Tidal. To fulfill this duty, Tidal uses third-party services. You can download files for offline listening on both Tidal and Spotify. Keep in mind that downloading a lossless FLAC file from Tidal will likely eat up a lot of disc space.
Part 9. Spotify vs Tidal- Final Verdict
Both Tidal and Spotify are excellent music streaming services, so there is no clear winner. Which one is the best is determined by the additional features that add value to you.
Spotify has a free plan, more playlists, a lot of social features, and is better at music discovery.
It also provides access to a large number of podcasts and has a number of useful features, such as Google Maps integration and crossfade. App support has also been expanded. Spotify is the way to go if all or some of these things are important to you. Either way, you can't go wrong.
Tidal, on the other hand, allows you access to a wide range of videos, including live performances and music videos. It also features higher sound quality (if you're prepared to pay for it), a military discount, and a nicer user interface. Not to mention fantastic features like Tidal X and Tidal Rising. Tidal is the one to choose if you value these features more than those offered by Spotify.