Basics first! Tidal is a music streaming service provider with the content of more than 80 million songs, podcasts, music videos, curated playlists, and live concert recordings. What makes Tidal a step above from rest of the streaming sites is the ability to listen to music in MQA, HiFi, Dolby Atmos, and 360 Reality Audio.
Tidal has an excellent subscription base and over 350,000 music videos on concerts, events, and live performances. Users also can explore new artists from different genres and countries. Owning a subscription will offer access to the content, and users can download the songs to listen to them offline. However, they can play these downloaded songs only through the Tidal application.
You require a workaround to play Tidal on Android TV. Today, you will learn the methods through which you can stream and listen to high-quality music from Tidal on your favorite Android TV.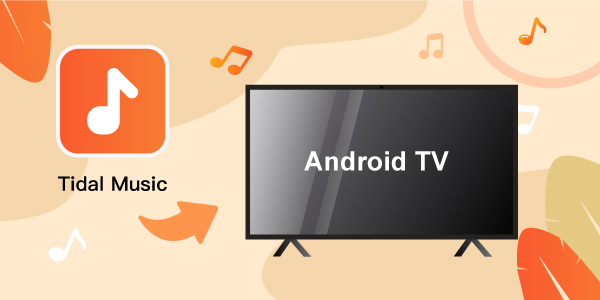 ---
Part 1. Link Tidal to Android TV via Play Store
Tidal for Android TV is available as an application that you can download from the Play Store. First, however, you must follow a few steps to gain access to the content of your account on the TV. The steps to link Tidal to Android TV are as follows:
Step 1. Switch on your Android TV and open the Play Store application.
Step 2. Use the search box and type "Tidal" using the TV remote or on-screen keyboard.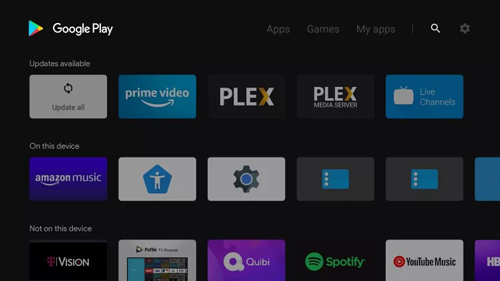 Step 3. Install the application.
Step 4. Open https://link.tidal.com from the device you are already using Tidal such as a computer or smartphone.
Step 5. Sign in to your account.
Step 6. You will see a code displayed on the Android TV. Enter the code on the Tidal application on your computer or smartphone to link the TV to your account. You can then upload your favorite songs to the Android TV and listen to Tidal on Android TV, the big screen.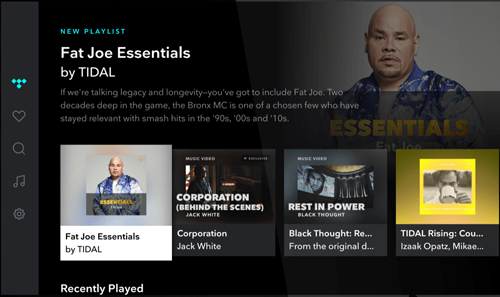 ---
Part 2. How to Play Tidal on Android TV Offline
The above method seems simple. However, it has disadvantages because you always need a stable Internet connection. Even if you have a subscription and download music from Tidal, they have protection and are stored in the cache for offline playing. You still need the Tidal app to play the songs when offline.
A better way to play Tidal on Android TV is by using AudKeep Tidal Music Converter. The software meets your requirements of downloading Tidal albums or playlists into MP3, FLAC, Lossless, WAV, W4A, W4B, AAC, and more formats. Almost all audio formats can be supported by Android TV. Therefore, you are able to transfer converted Tidal music to a USB flash drive and play them on your Android TV via the USB port.
AudKeep Tidal Music Converter gives you a lossless listening experience by maintaining original quality along with ID3 tags. You can also change the parameters to suit the Android TV better. Finally, the conversion process is quick because it converts at 5x speeds, which also helps batch conversions in a short time. In short, it provides another convenient method to get Tidal on Android TV offline.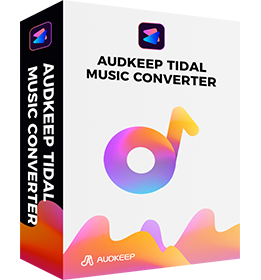 Key Features of AudKeep Tidal Music Converter
Download Tidal music to Android TV-supported files in original quality
Convert Tidal music to FLAC, AAC, MP3, WAV, and more with ease
Convert at 5X conversion speed and customize the audio parameters
Play Tidal songs, playlists on Android TV, such as Samsung TV, etc.
How to Convert Tidal Music for Android TV
Before proceeding, download and install AudKeep Tidal Music Converter software. The trial version converts only the first minute of every song you add. However, registering the product lifts the constraint, and you can convert the entire song quickly.
Step 1 Parameter customization of Tidal music for Android TV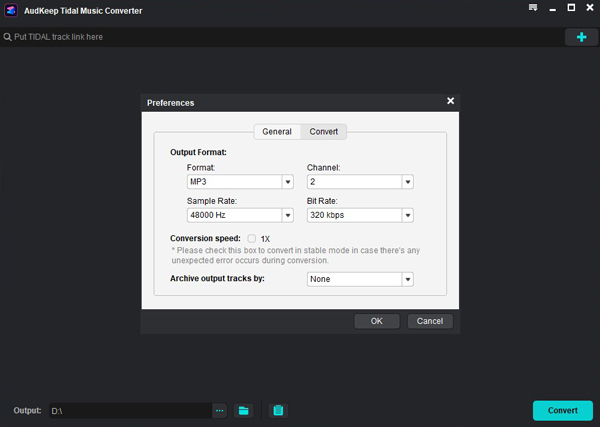 Select the "Preferences" option by clicking the menu button. A new pop-up will appear where you must choose the "Advanced" tab. Under this column, you can change the audio codec, bit rate, sample rate, and format. You can pick WAV, FLAC, MP3, AAC, Lossless, and more as the output format for Android TV. Additionally, you can archive the converted Tidal songs by artist or album.
Step 2 Add Tidal music to convert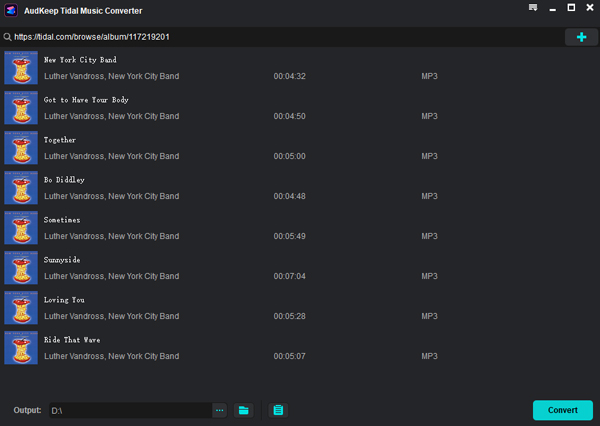 After setting the parameters, click the "OK" button to save the settings. Next, use the built-in search engine provided by AudKeep Tidal Music Converter to search for Tidal playlists or albums. Upon finding the playlist or the album you need, highlight it to notice a "+" sign beside the same. Click the symbol to add the playlist or the album to AudKeep Tidal Music Converter.
Step 3 Download and convert Tidal for Android TV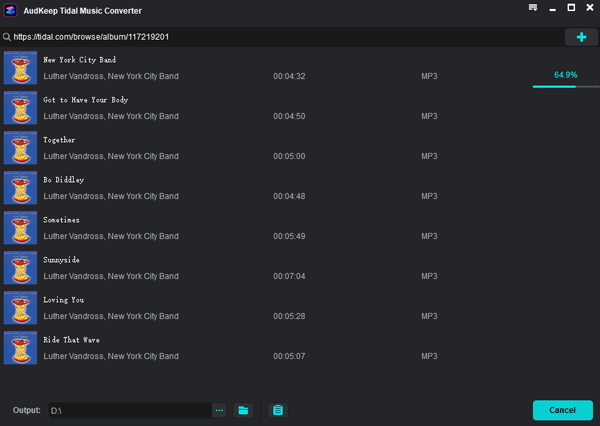 Click the "Convert" button in the window to start downloading and converting the added Tidal playlists and albums that you'd like to play on Android TV. You can choose to convert them at 5X speed, which helps you complete the task in a short time. During this period, AudKeep Tidal Music Converter retains the original ID3 tags and quality. As the software converts, you can head back to the home screen and search for other playlists.
How to Listen to Tidal on Android TV Offline
As downloading and conversion is complete, it is time for connecting Tidal music to Android TV. The method involves a USB drive. Let's get started!
Step 1. Use the thumb drive to copy all the downloaded Tidal songs by AudKeep Tidal Music Converter from your computer.
Step 2. After copying Tidal music to USB, eject the USB drive and install it on the Android TV.
Step 3. Select the USB device for playing media from the Android TV.
Step 4. You can now listen to Tidal music on Android TV without an Internet connection and enjoy high-quality music.
---
Part 3. Top 3 Android TVs for Playing Tidal Music – Recommended
1. Sony Bravia 4K Ultra HD Smart TV – It comes with 4K resolution for immersive picture quality and high-quality multi-dimensional sound.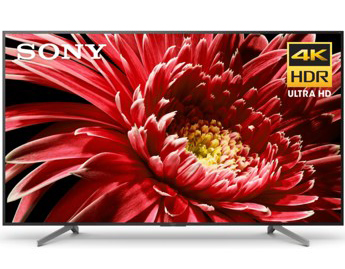 2. Mi Horizon Edition – The TV offers a Full HD resolution with an LED display and 20W sound output to experience the best of audio.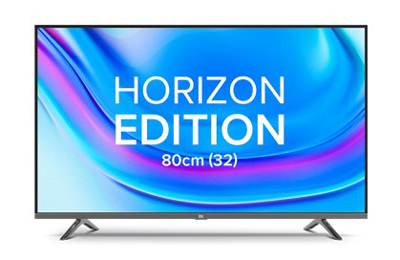 3. Samsung Crystal 4K Series Ultra – The television offers the best connectivity features with 4K resolution and immersive sound clarity.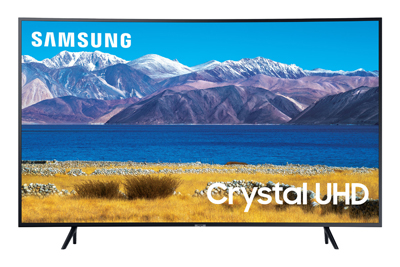 ---
Part 4. Conclusion
To play Tidal on Android TV, you can use the Tidal for Android TV app or draw support from the USB flash drive. As a matter of fact, the second way of using AudKeep Tidal Music Converter could be much better. Because even if your Android TV doesn't feature a Tidal app, it also helps you get Tidal on Android TV.
AudKeep Tidal Music Converter has the ability to download and convert Tidal music into any format or customize the output parameters based on the requirements. So, you can also enjoy high-quality Tidal playlists, podcasts, albums, and much more offline on all smart TVs, including Android TVs.