Tidal is among the most renowned streaming music services in the world of audiophiles and high-fi fans. The sound may be streamed by lossless CD-quality (16-bit/44.1 kHz) and high quality (up to 24bit/96kHz). They sound much better – nearly four times better, to be exact – than traditional music services such as Apple Music (up to 256kbps) and Spotify Premium (up to 24bit/96kHz) (up to 320kbps).
On top of all of this, Tidal includes other features that a typical user would find difficult to overlook. Tidal has gone a long way, from allowing you to alter your tunes to listening to Tidal music on any audio system of your choice. Yes! Even on the stereo system. Not sure how? Well, we will help you play Tidal on Stereo with easy tutorials in this article.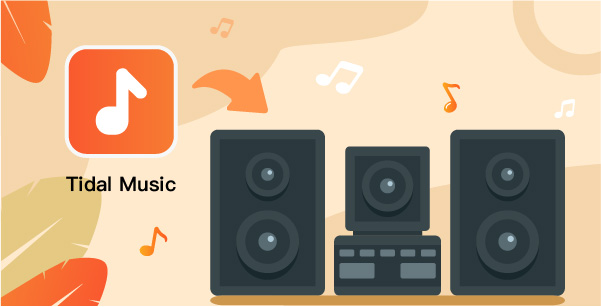 ---
Part 1. How to Stream Tidal to Stereo System Via Tidal Connect
When stereophonic sound or a stereo system is used, the goal is to convey a correct image. In this case, the location of the sound generating bodies.
A person may think they are hearing two different sounds, but the sound perceived by each ear is somewhat different, and the brain determines which direction the sound is coming from based on these changes in the sound.
Tidal Connect lets you stream your favorite music from the cloud directly to your connected devices without downloading it first. And it enables us to transmit the music you want to hear to your chosen hardware without interruptions and any drop in quality, thanks to the use of a secure connection.
In comparison to other casting methods, there are certain restrictions on the audio quality you should expect to hear.
Apart from all this, did you know that Tidal Connect allows you to stream Tidal music to any speaker system in your home? Perhaps you didn't know, but now you do. Here's how to do it!
Step 1: Open the Now Playing panel in the Tidal app when a song is currently playing.
Step 2: Check for the device output icon on the Now Playing page.
Step 3: Select a Tidal Connect-enabled speaker from the drop-down menu. That is all there is to it.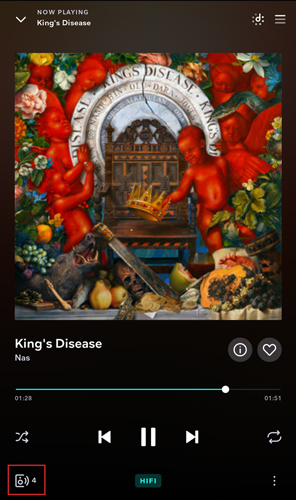 ---
Part 2. How to Play Tidal on Stereo System Without Tidal Connect
You heard it right. Tidal is accessible for free with no limitations. AudKeep Tidal Music Converter allows you total control over the playing of your Tidal music. It can easily extract and convert Tidal music and playlists to common audio formats, so you can listen to them forever.
AudKeep Tidal Music Converter is a trustworthy and flawless music downloader and converter for Tidal customers. AudKeep Tidal Music Converter for Windows converts high-quality Tidal music at up to 5X conversion speed using revolutionary audio encoding technology. Whether you have a Premium or HiFi subscription, you may use this all-in-one approach to download Tidal tracks, playlists, or albums through the built-in Tidal Web Player.
Tidal songs and playlists may be downloaded as original audio quality tracks, including lossless HiFi quality, using the flexible Tidal music downloader for Windows and Mac (CD quality). Tidal music downloads will include all lossless information and ID3 tags.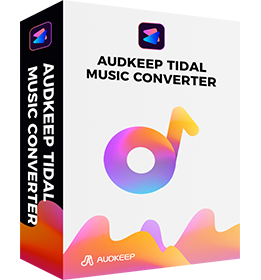 AudKeep Tidal Music Converter for Stereo System
Batch convert and run at 5X faster speed
Maintain original ID3 tags and sound quality
Convert Tidal music to MP3 and other audio formats
Download Tidal tracks as local files for offline listening
Here are the steps below to guide you into downloading Tidal music to your standard audio formats.
Step 1 Log into AudKeep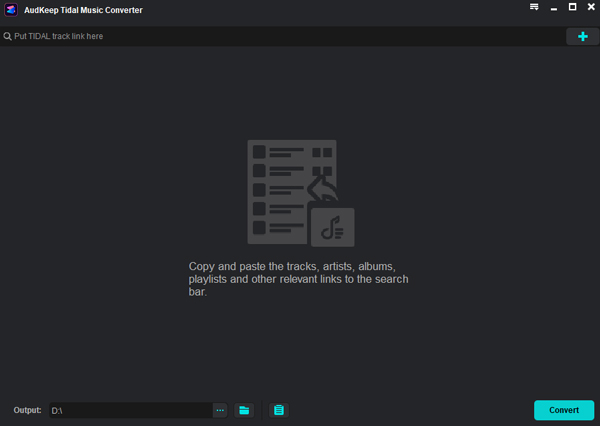 Start the AudKeep Tidal Music Converter when the installation is complete. Because AudKeep integrates with Tidal, you can immediately access your Tidal collection from inside AudKeep. To access your Tidal account, please select the Login tab.
Step 2 Customize Tidal songs for stereo system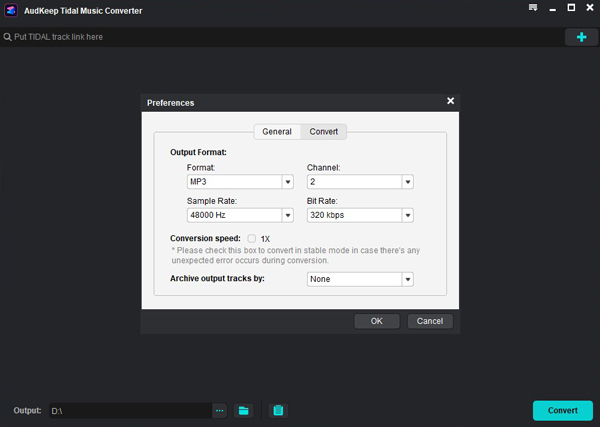 Please use the top-right toolbar to get to the menu. Navigate to the Preferences > Advanced tab. Please change the output format and adjust other audio settings if necessary in this configuration window.
Step 3 Import Tidal songs to AudKeep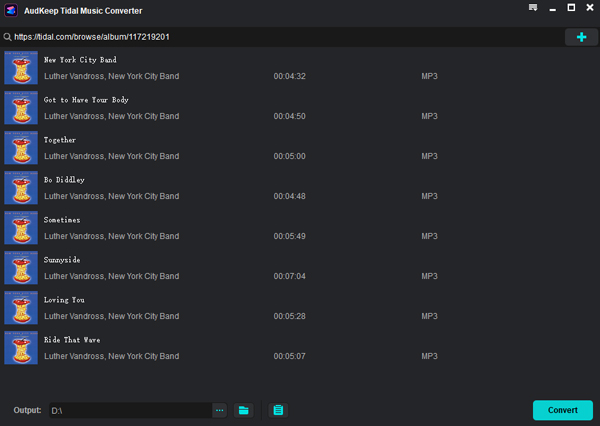 Now choose an album or playlist to download. The blue Add Music button in the bottom right will then ask you. Click it to reselect individual or all songs.
Step 4 Download Tidal songs for stereo system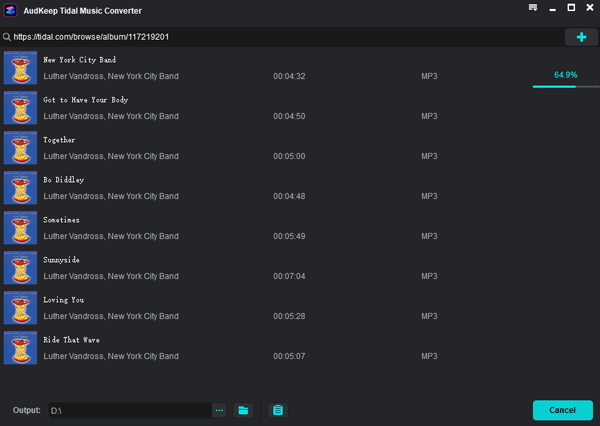 Now click the Convert button to begin converting Tidal to common audio formats. When you're completed, click the Converted button to view the history list and look for all of the downloaded audio format Tidal files in the local folder.
Stream and Play Tidal on Your Stereo System
By this time, hopefully, you will be aware that you can stream Tidal music to any stereo system even without Tidal Connect. You also can play Tidal on multiple devices. To do that, using AudKeep software for Tidal music. Here's how you can achieve this.
Step 1: Navigate to Manage in Music Library Settings.
Step 2: Then click the Add button on a PC or the "+" bar on a Mac.
Step 3: Now, Select the target music folder and enter your computer's password as directed on the screen.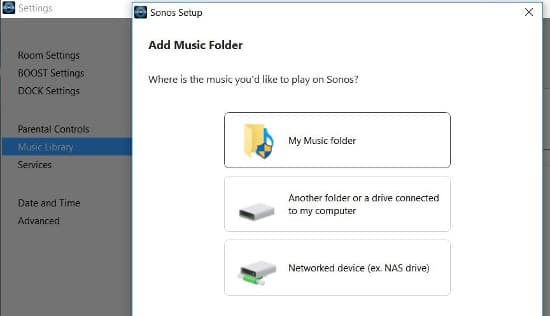 ---
Learn More: Top Tidal Car Stereo and Tidal Home Stereo
Did you happen to know there are many Tidal car stereos and Tidal home stereos available today for perfect streaming? Let's introduce them to you.
Top 2 Car Stereo for Tidal
1. Tesla
Tesla cars now include the highest-quality streaming audio possible, accessible for the first time.
2. Mercedes-Benz
Tidal allows you to stream your favorite music right into your Mercedes via your Tidal account.
Top 2 Home Stereo for Tidal
1. Sonos
Sonos allows you to access all of your audio and listen to songs in all of your homerooms. Play high-quality music straight from the Tidal app or the Sonos app.
2. Bluesound
Tidal's high-fidelity sound clarity and highly selected editorial are available wirelessly in any area of your house with BluOS.
---
Conclusion
Now that you know how to stream Tidal music on the stereo system, it's time to get started. We have covered the best possible methods to allow you to do that. You can use the Tidal Connect app to get going. You can further use AudKeep, for converting Tidal music into your preferred audio formats. The choices are limitless. Make the best one for yourself with the help of this article!