It's just been two years since Tidal took this bold decision, selling a 33 percent interest to Sprint, the Wireless Carrier Company. Tidal now has access to Sprint's 45 million consumers while only having roughly 1 million paying members. Also, it is the second music streaming firm to emerge after Spotify's 2014 merger with Sprint.
Even though the transaction seems to be excellent for the two prominent names on the block, there is still a lot of uncertainty about how Sprint and Tidal will proceed. It's a win-win situation since Tidal is a perfectly functional, artist-friendly streaming platform, and Sprint has millions of customers at its disposal.
It doesn't stop there! The Unlimited Plus and Unlimited Premium subscriptions provide good news to Tidal consumers. The Sprint Unlimited Basic plan also costs the same as the former Freedom strategy but includes high-density streaming.
Read ahead to learn more about what is and how to get Tidal with Sprint.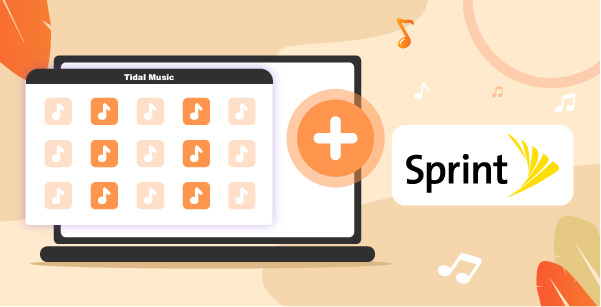 ---
Part 1. What Is Tidal on Sprint
Sprint Tidal, as previously stated, offers three plans. And is Tidal free with Sprint? Sprint Unlimited Plus costs $70 per month and includes unlimited HD video streaming, messaging, a 50GB hotspot allowance, Hulu, and Tidal memberships.
You also receive a bonus with the Sprint Unlimited Basic plan, which costs $60 a month. This includes restricted gaming at 2Mbps speeds, a 500MB hotspot allowance, music streaming at 500kbps, free Hulu, and unlimited messaging to 185 countries.
However, you will get an extra 5GB of 4G LTE data when you stay in Canada or Mexico. While the Sprint Unlimited Premium plan is the most recent addition, it includes some cutting-edge perks like free Amazon Prime.
This package, like the prior two, includes free Hulu and Tidal subscriptions, as well as a large 100GB hotspot allowance for $80. This package still provides unlimited 4G LTE data to citizens of Canada and Mexico.
---
Part 2. How to Get Tidal with Sprint
Maybe the following thought on your mind is how to use Tidal service with Sprint. Here's how to get Tidal for free with Sprint. To connect Tidal to your Sprint account, follow the tutorial.
Step 1. Log in to your Sprint account first using a valid username and password.
Step 2. Scroll down to your preferred PTN or device and choose the Manage plan option.
Step 3. After that, you'll be immediately forwarded to the next page. On your PTN or device, go to the Manage Services menu.
Step 4. This should lead you to the page titled Service add-ons. To add it, choose the Tidal choice. You may also uncheck the Services box to eliminate it so that you are just using Tidal.
Step 5. Then, press the Save button at the bottom of your device's screen.
Step 6. To conclude, press the OK button.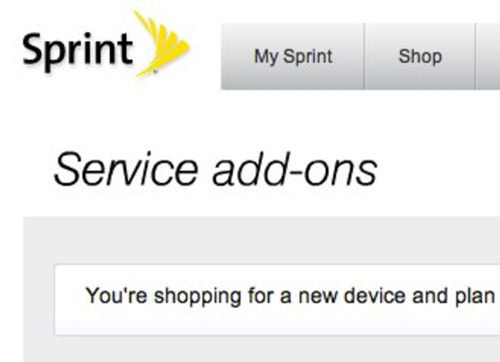 Well-done! That's how to activate Tidal with Sprint. Tidal has now been added to your Sprint account. Wait roughly 2 hours for the modifications to affect your online account. Keep an eye out for any text messages that include a promotional link.
---
Part 3. How Do I Cancel Tidal with Sprint
It is also critical to understand how to discontinue Tidal Sprint at any time. The good news is that Sprint Unlimited Plus customers may obtain up to six months Tidal free trial. To cancel, follow these procedures.
Step 1. Access your MySprint account.
Step 2. Then, choose your phone and click the Change my services button.
Step 3. Scroll down to the Tidal button.
Step 4. Next, to cancel your Tidal Sprint, select the Unsubscribe link.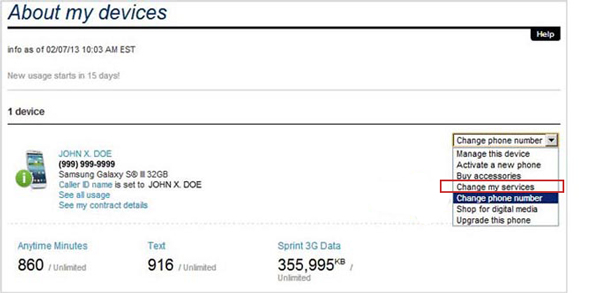 ---
Part 4. How to Get Tidal for Free Forever
Tidal for free? Forever? Well, it might sound near impossible, but it's not. Tidal is available for free with no restrictions. AudKeep Tidal Music Converter allows you to download and play your Tidal tracks forever, even after the Tidal subscription expires. And for the best part, it returns lossless audio files with the ID3 tags intact. Not to mention the 5x conversion speed.
Tidal can extract and convert Tidal songs and playlists to whatever format you choose. As a result, you'll be able to listen to Tidal music offline on any device and from any location. Playing Tidal on gaming consoles, cellphones, smart speakers, and other portable MP3 players such as Fitbit and Fiio, among many others, is a pleasant experience.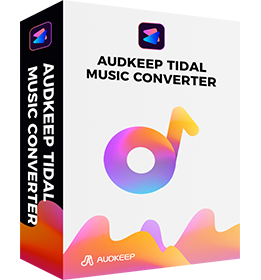 Main Features of AudKeep Tidal Music Converter
Work at 5X lightning speed during the batch conversion
Keep original ID3 tags and HiFi quality of Tidal tracks
Convert Tidal music to FLAC and multiple audio formats
Download Tidal high-quality and HiFi tracks as local files
Follow these instructions to obtain Tidal for free for the rest of your life.
Step 1 Import music from Tidal to AudKeep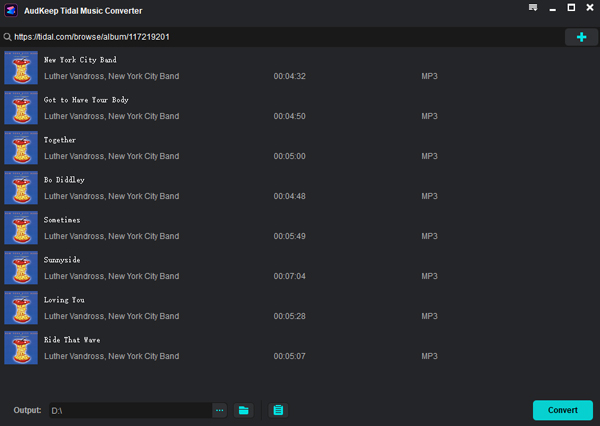 Once AudKeep Tidal Music Converter is launched on your device, go to the main screen and copy and paste the URLs of the music and playlists you want to download into the search field. By using the '+' button, you may add new links.
Step 2 Set output formats for Tidal streaming quality with Sprint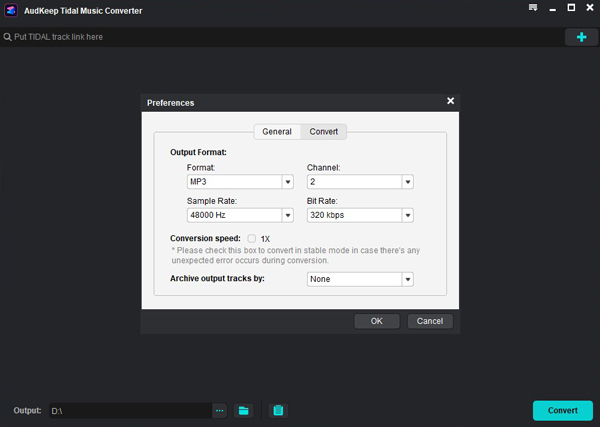 The next step configures Tidal music settings for your download output. Go to the top-right menu bar and choose Preferences. When the settings box appears, you may pick the output format, sample rate, bit rate, and even the conversion speed, among other things. Check that everything is in order, then click the 'OK' option, followed by the Convert button.
Step 3 Download Tidal music for Sprint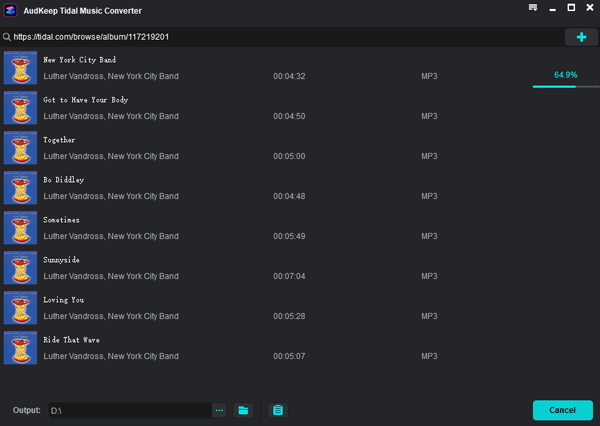 AudKeep Tidal Music Converter can download and convert your Tidal music to the format of your choice. However, MP3 is mainly suggested for offline listening. You may find your Tidal converted music by clicking on the History button. You may then store your music on your laptop and move it to other devices using this method.
---
Part 5. In Conclusion
Several Carriers and music subscriptions were taken aback when Sprint and Tidal originally made that bold move. But it's finally here! Most people see it as a refuge for freebies, such as Hulu and hotspot GB deals. And, as revealed by Sprint's Chief Commercial Officer, Draper, the company has raised the stakes.
Sprint Tidal has hit the nail on the head and delivered on its promises, letting users acquire almost everything they could desire. And AudKeep Tidal Music Converter has raised the ante to play free Tidal music with Sprint. Use it to download Tidal music and listen to it offline whenever and wherever you want.