Among the streaming music services, Last.fm scales high, letting you stream your favorite music while offering a great listening experience and sharing features. More so, this service quickly learns what you like from your musical preferences. It then uses its "Scrobbler" tool to compose a detailed profile of the best-personalized music recommendations for you.
Likewise, the "neighbors" feature helps you be aware of upcoming events for you and your groups. It is a perfect platform to listen to Tidal music, given Tidal's exclusive albums, TV shows, Hi-Fi, and Master audio quality. However, Last.fm does not support offline playback even after subscription. So, if you wish to connect Tidal to Last.fm offline, you must convert your music to common output formats. But there are available means to scrobble Tidal via its website, desktop, and iOS application. Let's rock down to the processes.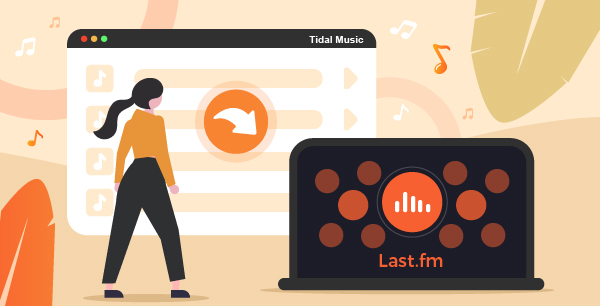 ---
Part 1. How to Connect Tidal to Last.fm
Check out how to connect Tidal to Last.fm via these applications.
1. How to Connect Tidal to Last.fm via the iOS Application
Get Tidal to Last.fm on your iPad, iPhone, and other iOS application devices via these steps.
Step 1. Launch the Tidal app on your iOS device. Then hit on the "Settings" option.
Step 2. Next, scroll to the "Social" section to enable you to activate the music streaming service you wish to connect to Tidal. In this case, choose the "Last.fm scrobbling" option.
Step 3. You'll then be prompted to enter your Last.fm username and password. Please do!
Step 4. You'll now get a chance to connect Tidal to Last.fm and enjoy your fav-hits on Last.fm.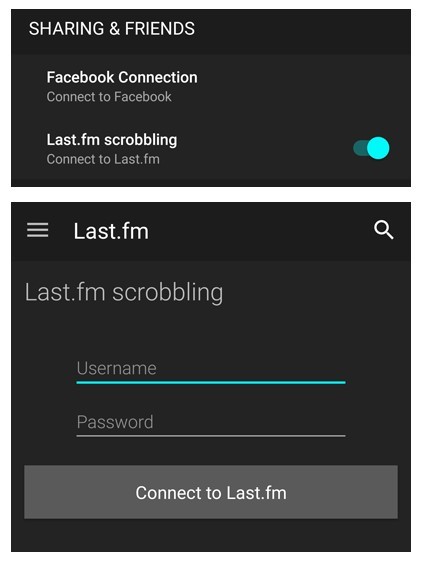 2. Stream Tidal to Last.fm through the Desktop Application
You can also use your desktop application for Last.fm Tidal.
Step 1. Launch the Tidal app on your desktop and log into your Tidal account.
Step 2. Then go to the top-left corner and click on your profile. Next, hit on the "Settings" tab.
Step 3. Scroll down to the "Connect" section and hit on the "Connect to Last.fm" option.
Step 4. You'll then be prompted to log into your Last.fm account in a new browser. This should connect your Tidal and Last.fm accounts for easy music streaming.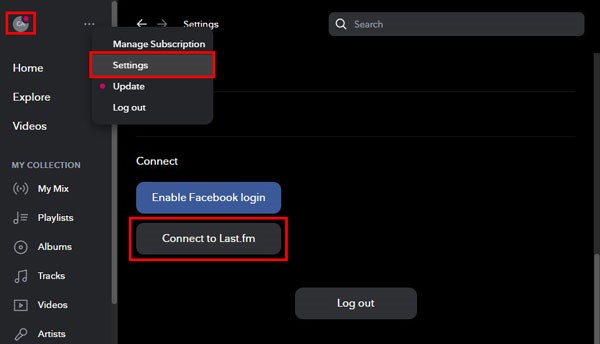 3. Connect Tidal to Last.fm via Web Player
Follow these steps to link Last.fm to Tidal via a web player.
Step 1. Open Last.fm app and log into your account.
Step 2. Then hover over your profile image found in the top-right corner.
Step 3. Click on the "Settings" option.
Step 4. Next, click on the "Download Scrobbler" option.
Step 5. Then move down to the "Tidal section".
Step 6. Finally, allow Last.fm access to your Tidal account and continue to stream your music.
---
Part 2. How to Download and Play Tidal Music Locally for Last.fm
The best option for Last.fm desktop scrobbler Tidal is to engage a third-party app. By this, you can stream your music offline on any platform. AudKeep Tidal Music Converter will help you download Tidal songs onto the computer. It gives you 100% lossless HiFi quality tracks for offline listening.
Besides, AudKeep lets you convert Tidal music to FLAC, Lossless, WAV, MP3, among various formats. The speed is superb, reaching up to 5X rate and keeping all the ID3 tags and other metadata information like genre, artist, and track number for Last.fm.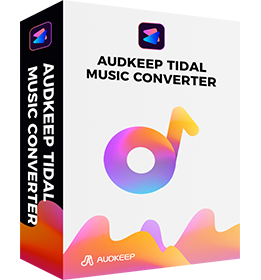 AudKeep Tidal Music Converter for Last.fm
5X Tidal music conversion speed with lossless HiFi quality
Convert Tidal files to playable formats like lossless, MP3, etc.
Customize output quality like bit rate, codec, sample rate, and more
Retain Tidal music original ID3 tags for checking in Last.fm
The best Tidal converter, AudKeep, will losslessly convert your Tidal playlists and make them playable offline. The app supports both Mac and Windows operating devices. To use it, first choose the right version of your device. Then download it and install it on your computer. Next, go to the "log in" button to log in with your Tidal account.
Step 1 Define Tidal output format for Last.fm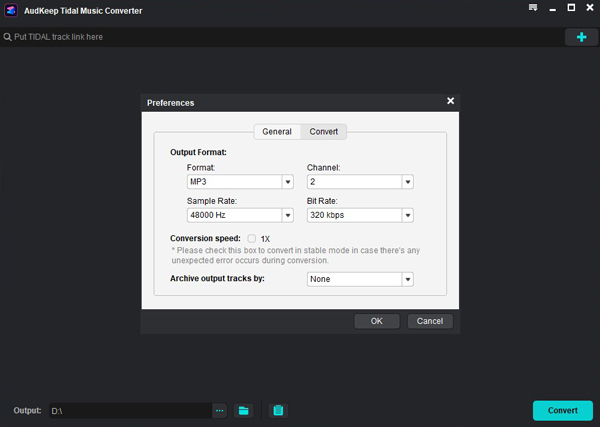 The next step is to define the Tidal output format. Just go to the "Menu" button and choose the "Preferences" > "Convert" option. A settings window will then open up. Next, choose the output format and other parameters like codec, bit rate, sample rate, etc. More so, you can organize your music by album or artist. Then hit the "OK" button to effect the changes.
Step 2 Add music playlist from Tidal for Last.fm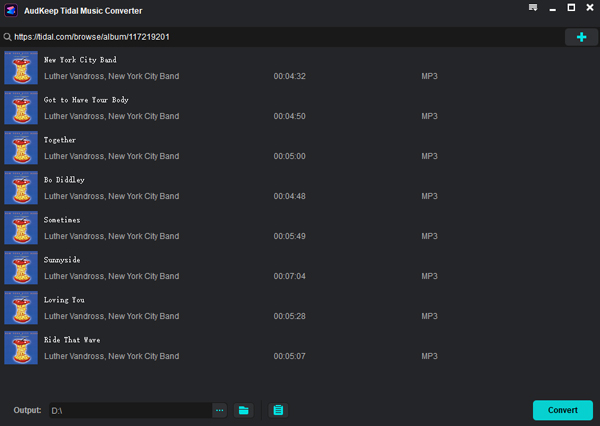 It's now time to add the Tidal playlist for conversion from the built-in Tidal Web Player. Just click on the music you want to add and notice the gray "+" button turn to bright blue. It means your files are ready to be added. Load them to the conversion window by clicking on the "+" button.
Step 3 Download Tidal playlists for Last.fm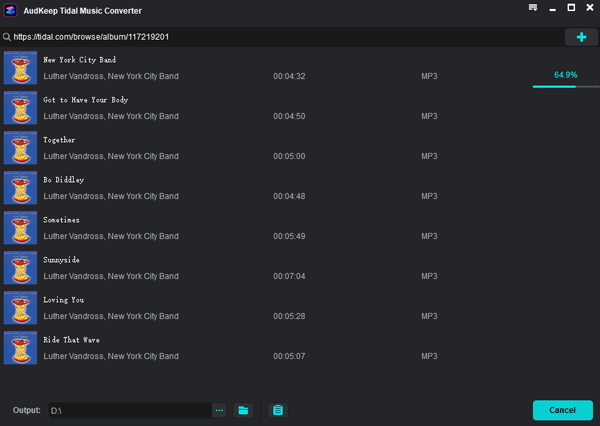 Now, to download your playlists, click on the "Convert" tab, and your playlists will be downloaded and converted to the set formats. Easily locate them in the "Converted" list of your local computer folder.
---
Part 3. Tidal Last.fm Scrobbler Missing – How to Solve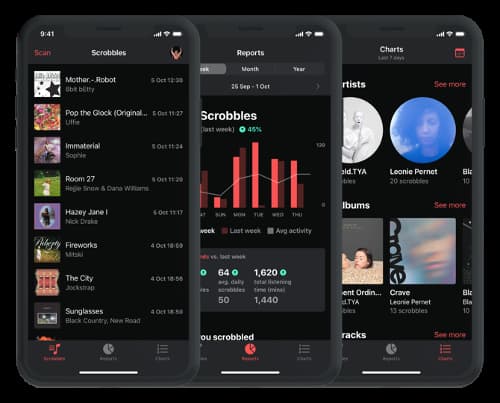 You may sometimes experience Last.fm Tidal Scrobbler missing issue. You can solve the issue by disconnecting and turning on the plug again. Likewise, you can log out of the Tidal app and log in again.
If that doesn't work, involve an alternative tool to solve the issue of "Tidal Last.fm Scrobbler missing". Follow these steps to solve the issue with Web Scrobbles for Last.fm. This app helps online music listeners to scrobble their playback history.
Step 1. Click on the notification that is shown when the extension is loaded for the first time. Then grant access to your accounts.
Step 2. Next, enable the desktop notifications of the now playing songs.
Step 3. Finally, manually correct the song title by clicking on the scrobbler icon. And if the song doesn't get recognized, click on the question mark icon and fill in the correct song information.
---
Part 4. Conclusion
That's how to connect Tidal to Last.fm via various platforms. You can also get Tidal for offline playback via AudKeep Tidal Music Converter. The app is intuitive and doesn't require previous knowledge.