Music is a sound that has made people addicted to it. People use different apps to download the genre of music they like and create albums of it or some just have a passion to create their own. It's sometimes too difficult or annoying to keep the songs sorted or even get access to the online versions.
Now, what's better than having everything in just one app? Plex collaborates with Tidal to make your life easy. You can now add Tidal music to Plex and access to Tidal on Plex. There is no end to the discovery of new music now. Furthermore, there is no need to be worried about the mixing of your personalized albums with other songs as Tidal and Plex have got it all sorted for you. All you need to do is select your favorite songs and enjoy the albums you have curated out of the sea of albums released.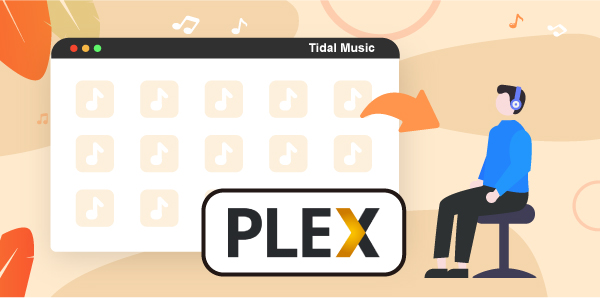 ---
Part 1. Plex and Tidal Features that Plex Doesn't Offer
Plex and Tidal together serve a bundle of amazing subscriptions and packages for customers to enjoy. You will have access to all Plex pass features without any interruption including the features available on Tidal Premium. What are the features exactly? You can download Plex library content on your phone and sync your mobile with all the content for offline access. It allows you access to Plex home and Live TV and DVR with compatible hardware for better screen view and expanded look.
As you add a Tidal account to Plex, the fun just doubles. You are no longer bound to certain restrictions – free to use every feature to help improve your experience. You can look over the premium photo libraries, go through them, surf them. Who doesn't want access to all the premium features just to explore all of the perks and access? The package of Tidal and Plex allows you to have all that you need from the music industry.
However, here is why Tidal is important. There are a few features that you are restricted from if you solely depend on Plex. With Plex, you might have access to lossless quality but the Master quality is only available at Tidal. Tidal does not allow just Plex users to download their content for offline access so if you are out of WiFi, you wouldn't be able to listen to your favorite music. Hence, access to Tidal is necessary.
Besides, Plex is unable to purchase content from Tidal through its app. This can only be done through Tidal. It is therefore essential to have access to both Tidal and Plex to enjoy the package of unrivaled features without any worries or glitches. The music cannot get any better without the usage of Tidal along with Plex.
---
Part 2. How to Add Tidal Music to Plex [Recommend]
You can convert Tidal music via AudKeep Tidal Music Converter. The AudKeep converter helps you to listen to music offline anywhere even without WiFi. You can also convert Tidal music into MP3 and other Plex-available audio formats. In this way, you can transfer Tidal music to Plex and use fewer MBS on your phone, and jam on just the beat.
Besides, it is easy for you to save the original ID3 labels and lossless HiFi quality from Tidal with the AudKeep converter. Lastly, you can convert a batch of music albums together at a five-time faster speed. You don't have to wait long as the downloads occur faster than other competitors.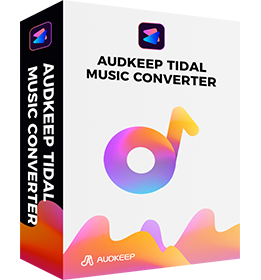 Key Features of AudKeep Tidal Music Converter
Convert Tidal to MP3 and other Plex-compatible formats
Users are able to add Tidal to Plex for playback without the Internet
The converted Tidal songs are available in HiFi lossless quality
The speed of downloading is much faster than 5X on Windows
How to Easily Transfer Tidal Music to Plex via AudKeep
Step 1 Install AudKeep Tidal Music Converter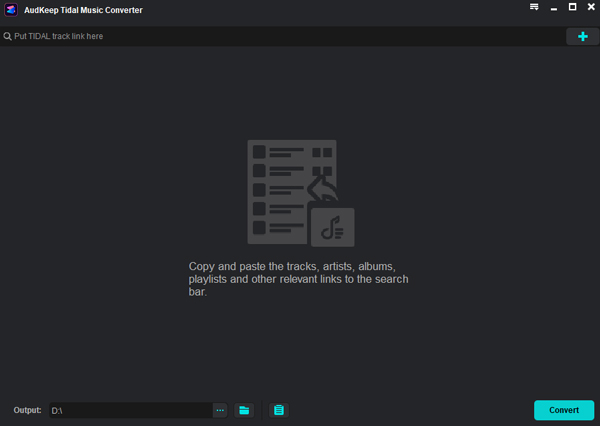 First, you need to install the AudKeep converter and set it up on your device. Log in with your Tidal account.
Step 2 Reset Tidal audio output settings for Plex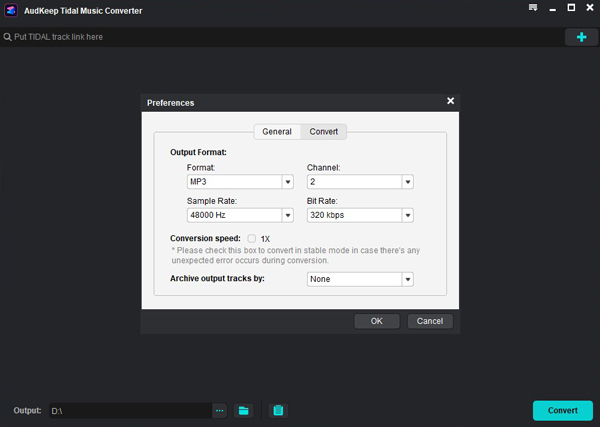 You shall then click on the menu button and tap the preferences option. A new window will pop up once you do this in which you should select the option of Advanced and choose output formats for Tidal to FLAC, MP3, WAV, and more. You can customize the other parameters like channel, sample rate, and bit rate.
Step 3 Convert Tidal playlists for Plex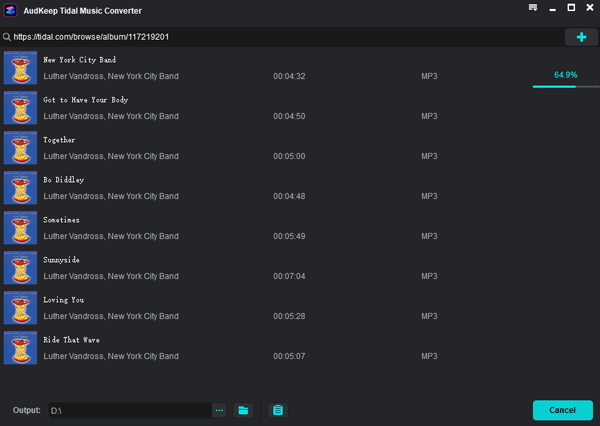 A list of songs will appear, and you shall choose a hit album for you and then convert them so that the AudKeep does its work of downloading the songs. After you are done with the above steps the Tidal songs will be downloaded in an audio file from where you can listen to the songs you want to at any time.
How to Add the Converted Tidal Music to Plex
Step 1. Launch Plex on your computer.
Step 2. Login to your account.
Step 3. Direct to the library to visit the menu and the music option after that.
Step 4. You will be able to upload the converted songs stored on your computer there.
Step 5. Choose the converted songs and once they are loaded, you can easily have access to all songs on Plex.
Step 6. You can now enjoy and listen to Tidal music offline on Plex.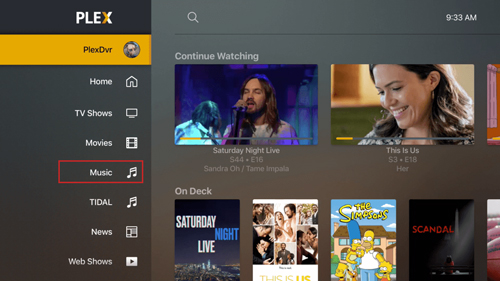 ---
Part 3. How to Add Tidal Account to Plex [Common Way]
Here is the simple way to add Tidal music to Plex.
Step 1. Visit the Tidal music website.
Step 2. Surf and choose the best subscription plan that suits you according to what the packages have to offer and the respective fee.
Step 3. You will then be redirected to the Tidal page where you should re-login with the account you bought a subscription from.
Step 4. It will then switch your subscription to be carried forward through the Plex app.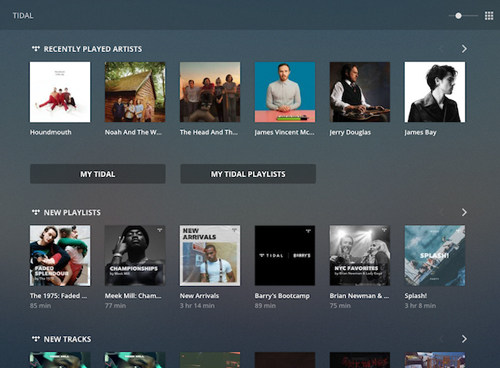 ---
Part 4. Conclusion
Tidal and Plex have nice combo packages to offer that not only make your music classier and easier to choose, also give you access to multiple unrivaled services of both apps. The music just gets better when you add Tidal music to Plex.