Tidal is by far one of the best online streaming platforms. It has millions of contents. The content ranges from short docs, original shows, music videos, live concerts, movies, and events. Since Tidal provides you with the much-needed content, it is pretty obvious that TV users will want to know if they can play Tidal on smart TVs. Well, most modern TV sets, for example, brands like Samsung and LG, allow users to play Tidal content on their television sets.
But to play Tidal content, users need to have a premium subscription. So, if you are a smart TV user and wonder how you can play Tidal on a TV for free, this guide will come in handy. All you will need is a modern television set that lets you insert a USB drive. If your television meets these two minimum requirements, keep reading and learn how to stream music without the Tidal smart TV app.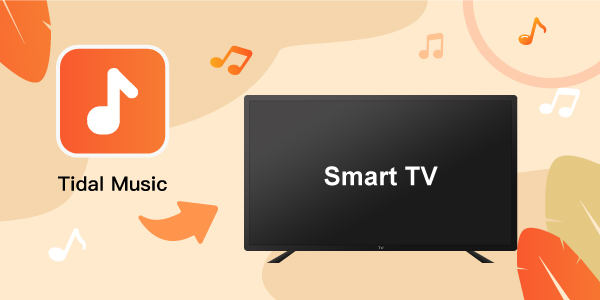 ---
Part 1. How to Play Tidal on TV: Ultimate Tool
If your other brand TVs don't have the Tidal app, or it does but won't allow you to play Tidal content, download AudKeep Tidal Music Converter for free. No matter what Tidal song you want to play on your television, you can simply convert Tidal songs, download them to a USB drive, connect the USB drive to your TV, and start playing the songs on the go!
AudKeep Tidal Music Converter is a professional tool that lets you convert and download unlimited Tidal songs! In addition, using AudKeep Tidal Music Converter is easy. You need to follow just a few steps, and you can start playing Tidal music on any television with a USB port.
This professional tool lets you convert Tidal songs to multiple audio formats that are playable on your smart TV. And it retains the lossless sound quality while converting Tidal music at 5X speed, so you can have more time to fall into the music world. Don't worry about the management because keeping original ID3 tags gives you convenience!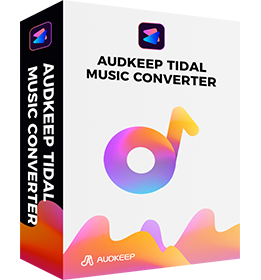 Key Features of AudKeep Tidal Music Converter
It is available for both Mac and Windows PCs
It can convert Tidal songs fast at 5X speed
Download and stream Tidal to TV for offline listening
It retains ID3 tags and lossless audio quality of Tidal music
---
Part 2. How to Play Tidal on TV: Step-by-step Guide
How to Convert Tidal Music for Smart TV
As we said, using AudKeep Tidal Music Converter is easy. You don't need to have technician experience to start using this fantastic tool to export Tidal playlists. All you got to do is visit the official website of AudKeep Tidal Music Converter, download and install the tool, and once done, follow these steps.
Step 1 Launch AudKeep Tidal Music Converter and customize the audio parameters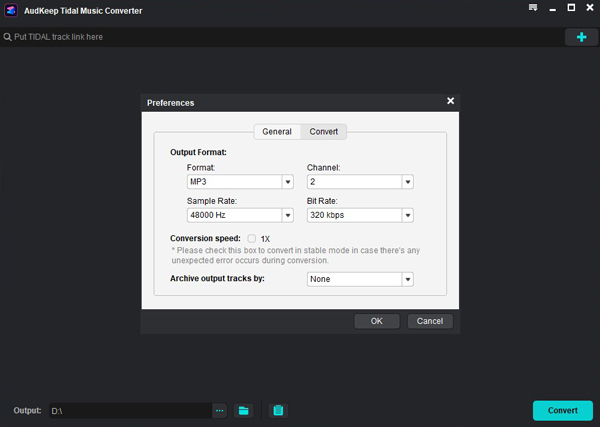 Once you download and install AudKeep Tidal Music Converter, launch it. Then, click on the "Preferences" option and hit the "Advanced" option. You will have to choose an audio format compatible with the smart TV for your Tidal songs on that page. You can select MP3, Lossless, FLAC, AAC, WAV, M4B, or M4A. Apart from that, you can customize sample rate, bit rate, audio codec, etc. Hit the "OK" tab once done.
Step 2 Upload Tidal songs to AudKeep Tidal Music Converter for smart TV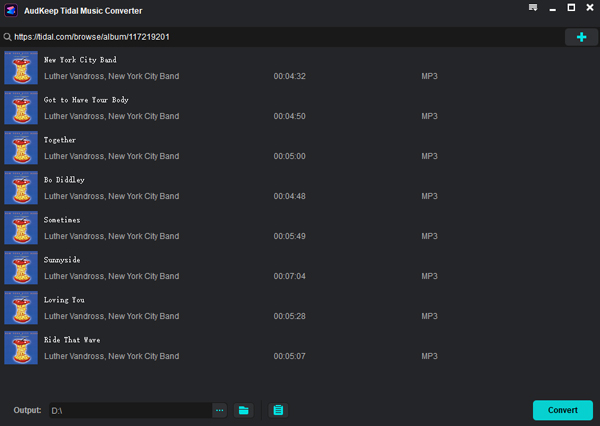 Now, open the Tidal Web Player and search for the Tidal songs you want to convert and play on smart TV. When you find your favorite Tidal track, hit the blue + icon to add the songs to AudKeep Tidal Music Converter. You can add multiple songs or one; it's up to you.
Step 3 Convert Tidal for smart TV at 5X speed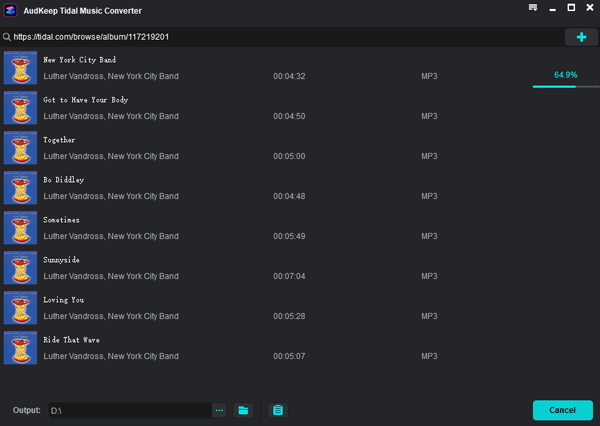 Tap on the "Convert" option when you are done uploading the songs. The Tidal songs will get converted at 5X speed, provided you choose 5X as the conversion speed. Once those Tidal music files are converted, go to the "Converted" tab to find all the converted songs. Next, tap on a song and click on the "Search" icon to find the songs on your computer.
How to Import Converted Tidal Songs to a Smart TV
You now have saved all the Tidal tracks on your computer, and to add those Tidal tracks to smart TVs for playing, we'll take Samsung TV as an example to show you how to play Tidal on Samsung smart TV. Check the steps below.

Step 1: Check if your TV has a USB port.
Step 2: If it does, take a USB drive and connect it to the computer where you have stored the converted Tidal songs.
Step 3: Copy the Tidal music and paste them to the USB drive.
Step 4: Take the same USB drive and connect it to the smart TV.
Step 5: Turn on the TV. Press "Home" on the remote control and then press "Source". Select USB Device, then find and play Tidal on TV.
---
Part 3. Top 3 Smart TVs Recommend to Play Tidal Music
If you still haven't got a smart TV, you are missing out on a lot of fun. Smart TVs make our lives better. They have HBO Max, Netflix, YouTube, USB port, and whatnot! You can switch on your smart TV whenever you are bored, and start playing movies, music videos, podcasts, and more to have a great time. So, here's the list of the top 3 smart TVs that we recommend to listen to Tidal music and playlists.
1. Samsung QN90A Neo QLED TV
The first on the list is Samsung QN90A Neo QLED TV. It comes in different screen sizes – 85, 75, 65, and 55 inches. You will get 4 HDMIs, the design is beautiful, and it is super slim. The unmatched brightness and impressive color make Samsung QN90A Neo QLED TV the best in the market.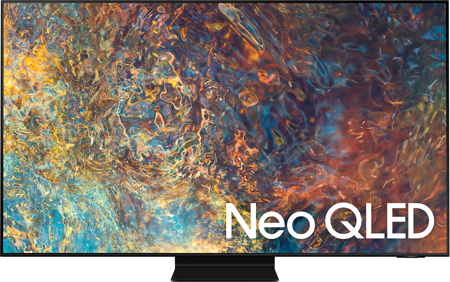 2. LG C1 OLED
A tough competitor to Samsung QN90A Neo QLED TV is the LG C1 OLED. It provides users with surreal picture quality making you feel like being part of the video you are watching. This amazing LG TV is available in 83, 77, 65, 55, and 48 inches. In addition, you will get HDMI 2.1 connectivity.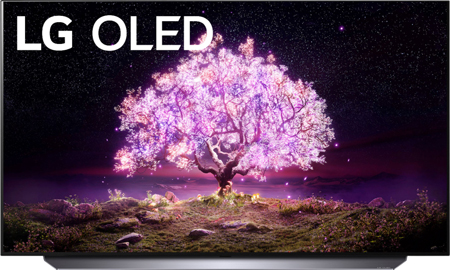 3. Sony Bravia XR A80J
The third best option to go for is Sony Bravia XR A80J. It is designed keeping in mind the next-gen technology. It is available in three sizes- 77, 65, and 55 inches. You get 4 HDMI ports, fantastic audio quality, and outstanding picture quality. It could be a little expensive, but it is worth the price.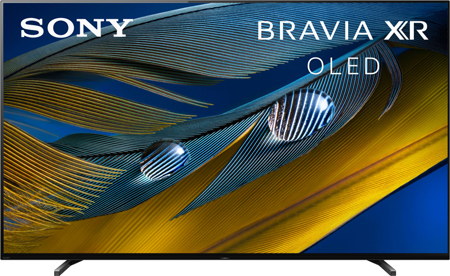 ---
Part 4. Final Thoughts
And that's how you can get Tidal on smart TVs. We have shared the best way to play Tidal content on any smart TV. Just get AudKeep Tidal Music Converter, convert and download Tidal songs, save them on a USB drive and start playing the Tidal songs, music, podcasts, etc., on any smart TV via the USB drive. Easy right! So, don't just wait and get AudKeep Tidal Music Converter to download Tidal for smart TV today!