Tidal offers users multiple subscription plans, including Tidal Free, Tidal HiFi, or HiFi Plus subscriptions. But users who want to listen to Tidal music offline on other devices need to use a Tidal music downloader to get song protection removed and play on any device and media player. Many users download Tidal music with Tidabie Tidal Music Converter, but like other converting tools, it also has some cons, so there is a need to use other alternatives of Tidabie music converter.
In this article, we have provided a detailed introduction of Tidabie and its alternatives, including the best AudKeep Tidal Music Converter providing users with high-quality output in multiple formats. Other than that, Apowersoft Free Online Music Recorder and Audacity enable users to download and convert Tidal by recording. Moreover, comparing the features of AudKeep and Tidabie will enable you to choose the best conversion tool for enjoying Tidal music for free. Let's move on and learn more about them!
---
Part 1. Tidabie Tidal Music Converter Review and Why Need Tidabie Alternatives
Even though Tidal provides users with millions of songs, albums, and playlists to listen to and enjoy online with a Tidal Free or Premium subscription, Tidal subscription offers are expensive for users to enjoy for a long time. And the audio and video quality online of Tidal music also varies from place to place due to the internet factor. Why not try to download the songs you want offline? But what tool is the best one to use?
Tidabie Tidal Music Converter is a good conversion tool for users who want to download and convert Tidal music tracks, albums, and playlists to audio formats such as AAC, MP3, FLAC, and WAV. It has a high percentage of 95 on the customer support and loyalty scale. It has its coverage in more than 210 countries and regions.
It supports more than 26 languages, but its website readability score is low. Hence, readers face difficulty in reading and understanding complex sentences. Still, many users also express the bad experience of low quality and error issues.
Users face many issues such as stream lag, error crashes, unstable playback, and much more during their converting experience. So it's good to find a better and more useful Tidabie alternative so that you can enjoy and listen to music tracks anywhere, anytime.
---
Part 2. Best Tidabie Alternative You Can't Miss – AudKeep Tidal Music Converter
Users who are tired of the error crashes and other issues can use a Tidabie alternative to stream Tidal music for free. All they need is to find a useful and easy-to-use third-party app. For this purpose, we are providing you with the best AudKeep Tidal Music Converter. It is the best downloader and conversion tool for getting Tidal music for offline playback.
AudKeep Tidal Music Converter is the best among all Tidal music downloaders and converters due to its exceptional features. It downloads Tidal music for users with all plans like Tidal Free, Tidal HiFi, or HiFi Plus subscriptions to easily get Tidal albums, and playlists downloaded. It converts Tidal music to plain audio formats such as FLAC, WAV, MP3, and AAC with high quality.
Moreover, the software allows users to change parameters for Tidal from the main interface like bit rate, channel, and sample rate. During the conversion process, you can still back to the Tidal app to import a new playlist to download, and all the metadata information will be retained after converting. Tidal songs downloaded on your computer can be put on many other devices for playing.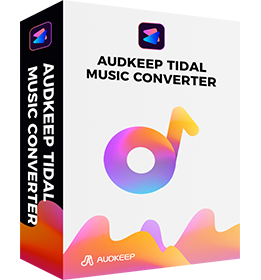 Key Features of AudKeep Tidal Music Converter
Converts Tidal music to listening on several media players and devices
Downloads Tidal music into the high-quality audio output
Offers an easy-to-use interface for both beginners and experts
Enable to convert Tidal songs to audio formats like MP3, FLAC, AAC, WAV
Download Tidal playlists, and albums offline with a fast speed of 5X
Now we will tell you how to get music from Tidal downloaded with the Tidabie alternative, AudKeep Tidal Music Converter. And before you follow our usage guide, ensure to install and launch AudKeep Tidal Music Converter and the Tidal app on your Windows or Mac device.
Step 1 Reset Tidal output preferences for offline playback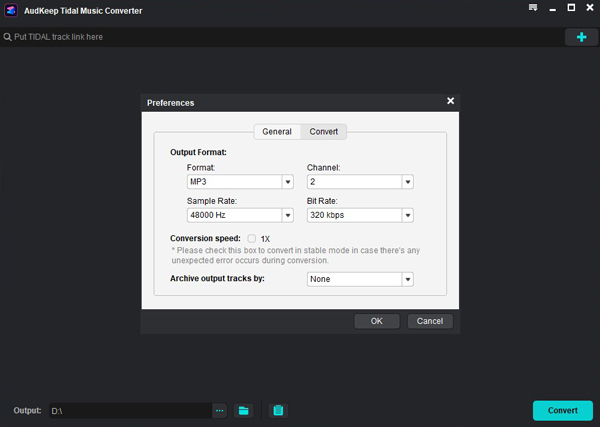 It's necessary to adjust the output if you want to stream high-quality Tidal songs. To do this, tap the 'Preferences' option on the top Menu button. After that, you can start to set its output preferences by clicking on the 'Convert' option, including audio format, bit rate, channel, and sample rate. And you can click OK to save your output changes.
Step 2 Copy and paste Tidal playlists to AudKeep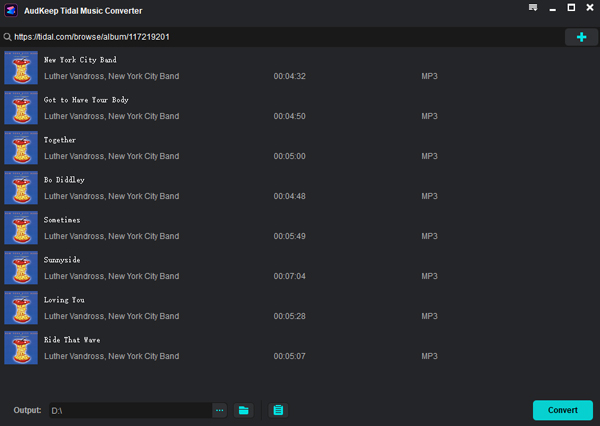 Search for your favorite Tidal music track, playlist, and album on the Tidal app. Click on the three dots of one playlist or one song to copy the link. Then you upload the Tidal songs you selected to AudKeep by pasting the link you just copied and tapping the "+" icon at the end of the search bar.
Step 3 Export Tidal songs using the Tidabie alternative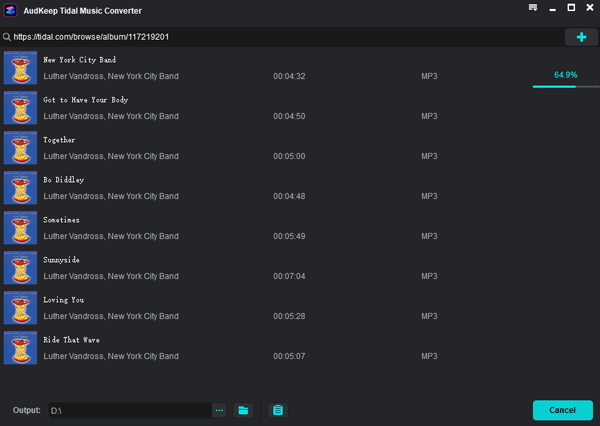 It's the final step to get Tidal as your local files. Click on the blue "Convert" button to let the conversion process start. Wait patiently to complete the process properly. Once the downloading is complete, you will notice there's the number in red on the Converted icon. Tap on it and you can find all the converted Tidal music playlists and albums by simply pressing the search icon that directs you to the converting folder on the computer.
Now you've successfully converted and downloaded the Tidal music to your computer. Listen and enjoy Tidal music on your preferred media player or device.
---
Part 3. Other Top Free Alternatives to Tidabie Tidal Music Converter
Although AudKeep Tidal Music Converter is the best Tidal downloader for converting Tidal to listen offline for free, some other Tidabie alternatives, such as Apowersoft Free Online Audio Recorder and Audacity, also provide good quality Tidal music audio output.
Apowersoft Free Online Audio Recorder
It is a good alternative for recording Tidal music. It provides free, easy, and high-quality audio and video quality. It supports multiple audio and video formats such as MP3, MP4, AAC, FLAC, WAV, FLV, MKV, MPEG, and VOB. It records all activities happening on the screen of your device. It also enables users to edit and customize their videos. All these features make Apowersoft Free Online Audio Recorder the best free alternative to use in the place of Tidabie Music Converter.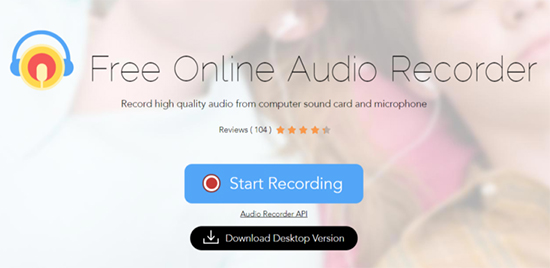 Audacity
Audacity is an open-source recorder that edits and records audio on Mac, Windows, and Linux devices. It offers exceptional features such as editing and customizing, enabling users to rearrange, trim, and split their audio according to their choice. Users can record their live chats, streaming, online lectures, and more with audio and video formats like AAC, WAV, MPEG, MP4, and MP3. Compared to Tidabie Music Converter, Audacity offers more flexible features and editing options.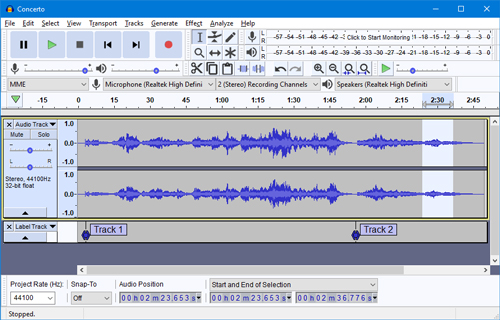 ---
Part 4. Tidabie vs AudKeep Tidal Music Converter: Which Is the Better Tidal Music Converter
Tidabie Music Converter
AudKeep Tidal Music Converter
Operating System
Mac, Windows
Mac, Windows
Price
$59.95/Year;
$14.95/Month
$45.95/Lifetime;
$14.95/Month
Output Formats
MP3, FLAC, WAV, AAC, ALAC, AIFF
MP3, FLAC, WAV, AAC, M4A, M4B
Input Formats
Tidal music
Tidal music
Customer Loyalty
Average
High
---
Part 5. Conclusion
To avoid unexpected issues in the online streaming of Tidal music, users search for Tidal music converters to get Tidal tracks downloaded. Some of you may use the Tidabie Tidal Music Converter. The software errors and high prices can be the biggest hinder for you after reading the Tidabie review and you begin looking for the Tidabie alternatives to download your favorite music tracks, albums, and playlist from Tidal.
In this case, we recommend you AudKeep Tidal Music Converter which allows you seamlessly convert songs in high-quality output and download Tidal to MP3, WAV, AAC, etc. Moreover, there're some free alternatives to Tidabie Music Converter, such as Apowersoft Free Online Recorder and Audacity. They're a good option for you to listen to your favorite music for free.