If you enjoy a good workout session that includes cycling, you would be happy to learn that you can now listen to music on your Peloton bike. The bike is an indoor exercise cycle with built-in speakers and a touch screen display. If you hold an Apple device and account, you can add tracks to the peloton playlist and listen to them during the regular exercise session.
What if you are a Tidal user? Can you add Tidal to Peloton and enjoy music? You can forget about searching for answers because you have the right way to play all your favorite Tidal HiFi music on your Peloton bike in a few simple steps. Today, you will learn about the process you will implement to play Tidal music on the Peloton bike.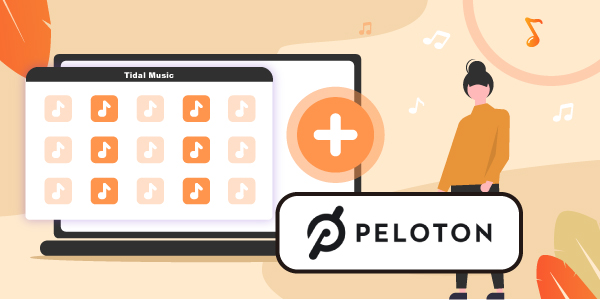 ---
Part 1. Why Cannot You Play Tidal on Peloton Directly?
Tidal is a popular music streaming service provider, yet it is not available on every device. Even if you have a subscription from Tidal, you do not own the copyrights. However, you can download the songs and listen to them offline.
The downside is that you cannot listen to the downloaded songs after your subscription ends or you choose to withdraw from a plan. Likewise, you cannot download the songs because they are stored in the cache form. Therefore, there is no right way to enjoy Peloton music from Tidal while indulging in an exercise activity.
---
Part 2. Play Tidal to Peloton – Required Tool
To add Tidal music to Peloton, you have to download the favorite albums or playlists from Tidal and convert them into a standard audio format. After conversion, you can import them to Peloton for offline listening during an exercise session. It is here that AudKeep Tidal Music Converter comes to your rescue.
AudKeep Tidal Music Converter is an intelligent program that allows you to download all your favorite playlists from Tidal, convert them, and store them on your computer for offline listening at any time. Once you use the converter, it becomes simple to transfer Tidal on Peloton and listen to music.
AudKeep uses advanced downloading technology and can preserve the songs' original quality and ID3 tags. Due to this, you can organize the downloaded playlists or songs as per the need. In addition, the program comes with several features that you can try for free using the trial version.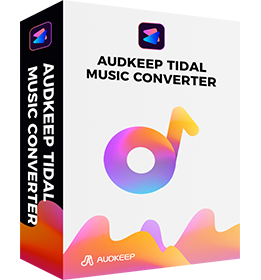 AudKeep Tidal Music Converter for Peloton
Download Tidal tracks, albums, and playlists to Peloton
Convert Tidal to MP3, FLAC, and more Peloton-supported formats
Retains original HiFi quality along with ID3 tags
Customize output settings and run at a 5X conversion speed
---
Part 3. How to Play Tidal to Peloton – Detailed Steps
How to play music on Peloton? Before proceeding with the answer that consists of a few steps, download and install the AudKeep Tidal Music Converter on your computer.
Step 1 Tidal output parameters customization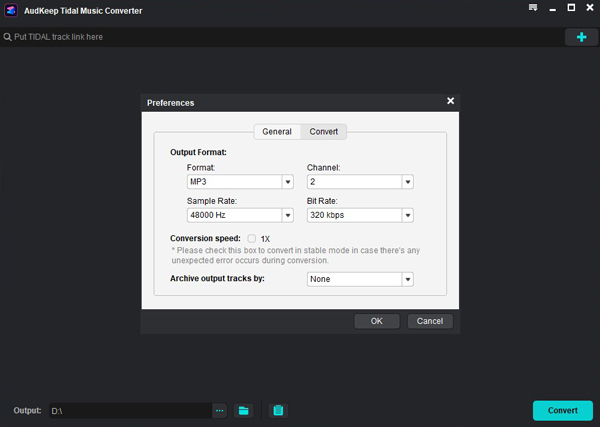 The first step involves changing and customizing the parameters for the audio that you want to download from Tidal. From the top, click the "Menu" button to launch the available options. From this window, choose the "Preferences" option. You will notice a small window open up on the interface. Click the "Advanced" tab to change the audio parameters in this dialog box. You can select the format to the Peloton-supported format, audio codec, bit rate, sample rate, and archive the songs by artist or album.
Step 2 Add Tidal albums or playlists to AudKeep for Peloton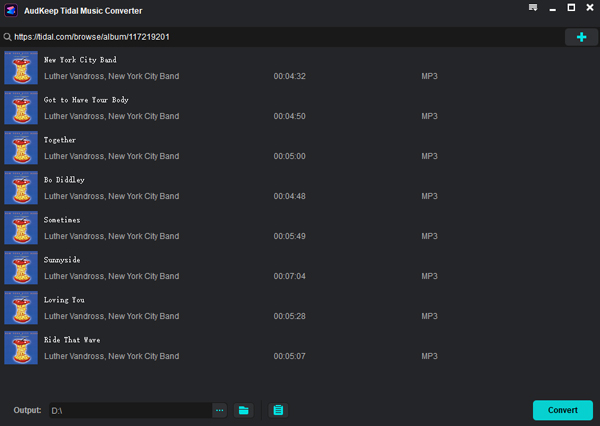 After completing the output parameter settings, click the "OK" button to close the dialog box. Now, you can search for your favorite albums or playlists from Tidal without downloading the software using the search box provided in AudKeep software.
Once you find the playlist you like or the album, highlight the same to see a "+" sign appear beside the playlist or album. Clicking the symbol will add the respective album or playlist to AudKeep. Please note that you cannot add a single song from a playlist.
Step 3 Download and convert Tidal songs for Peloton at 5X speed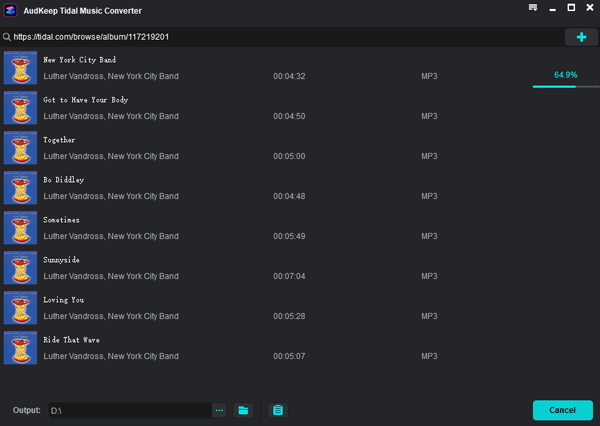 You can choose the convert at 5X speeds or use the standard conversion speed. Next, start the downloading and conversion process by clicking the "Convert" button. AudKeep will display the conversion process of the playlists or albums you have selected for download. Alternatively, you can head back to the home screen, search for new playlists or albums, and create another download session.
During the entire download and conversion process, AudKeep retains the original audio quality along with ID3 tags. In addition, the software will archive the downloaded and converted playlists or albums according to the parameter you have set in Step 1.
Now, you must be wondering how to play music on Peloton after AudKeep finished the job of converting and downloading music from Tidal. First, you will learn about the two different procedures that you can implement to enjoy music on your Peloton bike.
Procedure 1: YouTube Music
Step 1. Head to music.youtube.com and log into your account using your Google account. It will open your YouTube music account where you can set up your music library.
Step 2. Upload all the playlists and albums you have downloaded and converted using AudKeep Tidal Music Converter.
Step 3. Open WebView Browser on your Peloton bike and open the Google Play website. Then, sign in to your Google account to access the songs that you have uploaded previously. You can now enjoy Tidal on Peloton seamlessly.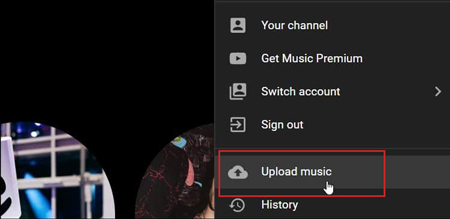 Procedure 2: Google Drive
Step 1. Open Google Drive from a web browser of your choice and sign into your account.
Step 2. Create a new folder and add the converted Tidal playlists and albums from the computer.
Step 3. Head back to Peloton bike and open Google Drive using the WebView Browser. Log into your account and open the folder containing the added songs. You can now listen to them while exercising.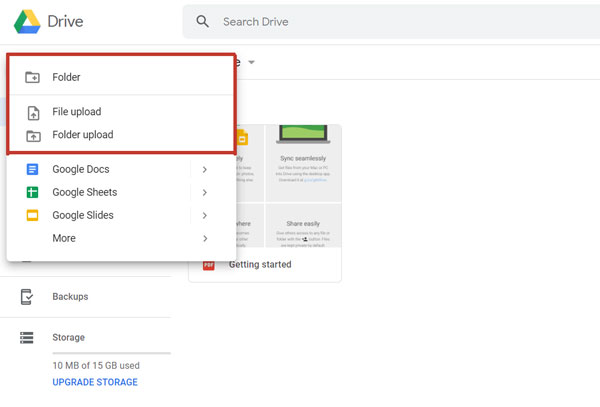 ---
Part 4. Conclusion
Tidal is a streaming provider, and you can listen to high-quality music when you have a subscription. However, even though you can download songs, you do not have the copyrights and cannot download locally on the phone.
Fortunately, with the assistance of AudKeep Tidal Music Converter, you can now create Peloton playlists and enjoy all your favorite music while exercising on the bike. The AudKeep software retains the original quality of the audio, ID3 tags, and allows you to choose from a wide range of audio formats.