"Can you play Tidal offline?" Sure, you can. The Offline Mode is available on the Tidal mobile app; that is correct. However, such a function is not available in the desktop version of Tidal. As a result, many people who use computers wish they could play Tidal music offline on their Mac or Windows.
Don't be concerned. In this article, we will discuss a method that may be used to assist in obtaining the Tidal Offline Mode desktop. After that, you'll have offline access to the music on Tidal on your computer. So, let's go ahead and check out how to play music offline on Tidal.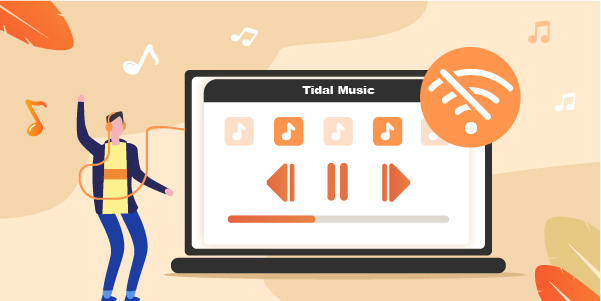 ---
Part 1. How to Download and Play Tidal Music Offline on Desktop
Since you can't download songs offline on the Tidal desktop app, if you want to, you may use a third-party app that can help you save the music files from Tidal offline on your PC. Not sure where to find one? No worries, we have you covered.
AudKeep Tidal Music Converter is a special Tidal music converter and downloader that is user-friendly and has a creative design. It enables you to download Tidal playlists, albums, songs, and other content offline onto your computer. In addition, it gives you the ability to convert Tidal to other popular audio formats, such as MP3, FLAC, WAV, M4A, and so on, so that you may use it with a different device.
This specific Tidal music converter may be used on Windows or Mac operating systems computers. After you have registered and activated the right version of AudKeep Tidal Music Converter, it will be able to convert Tidal music to MP3 at a speed that is more than five times faster than before without sacrificing audio quality.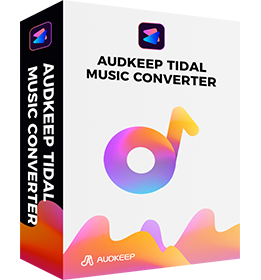 Key Features of AudKeep Tidal Music Converter
Convert Tidal songs to MP3, FLAC, WAV, AAC, M4A, and M4B at a 5X quicker rate
Metadata like artist and title should be preserved entirely with no loss in audio quality
Three simple steps are all it takes to download Tidal music to your computer offline
Available on Windows and Mac computers to download music for offline listening
A Step-by-step Guide to Convert and Download Tidal Music for Listening Offline
With AudKeep Tidal Music Converter, you may listen to Tidal offline on your Mac or PC. You'll need to install the AudKeep app and the Tidal software on your device to download Tidal music to listen offline. After the installation, launch the AudKeep and register an account, the same as the Tidal app. Then follow these steps.
Step 1 Change Tidal output formats to listen offline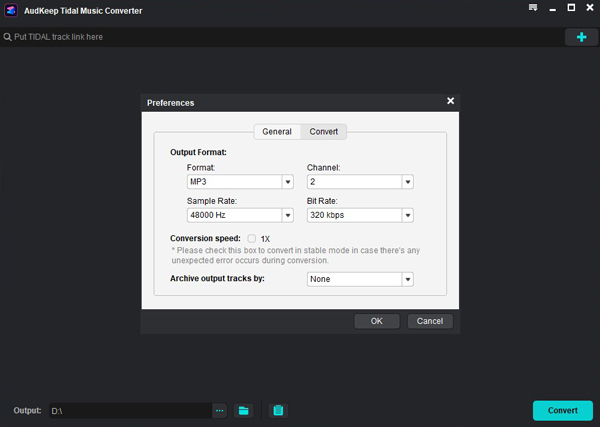 To modify the output settings, click the Menu icon in the upper-right corner of the AudKeep main interface. Choose 'Preferences' to open the preferences window. In the 'Convert' section, adjust the output parameters, including output format, sample rate, and bitrate. The output format like MP3, FLAC, WAV, and more are for your option. Meanwhile, you can change the sample rate and bit rate to preserve the original high quality of Tidal songs.
Step 2 Import Tidal music to AudKeep for use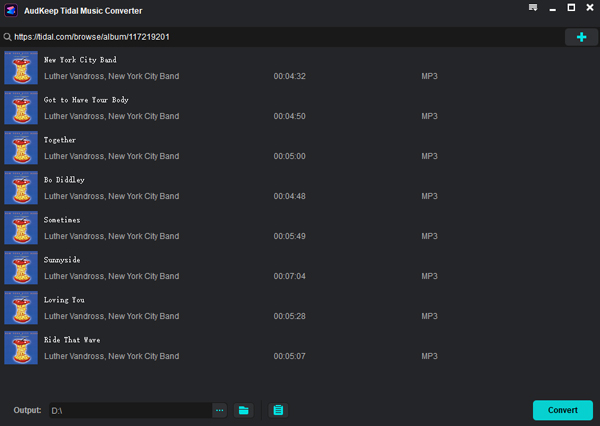 Go to the Tidal app on your computer, and begin searching for and discovering your favorite tracks from Tidal. Tap on the More option to copy the share link to the playlist or song, and then paste the link to the search bar of AudKeep. Simply press the + button to load all of the Tidal songs to the conversion window.
Step 3 Download and play Tidal offline on desktop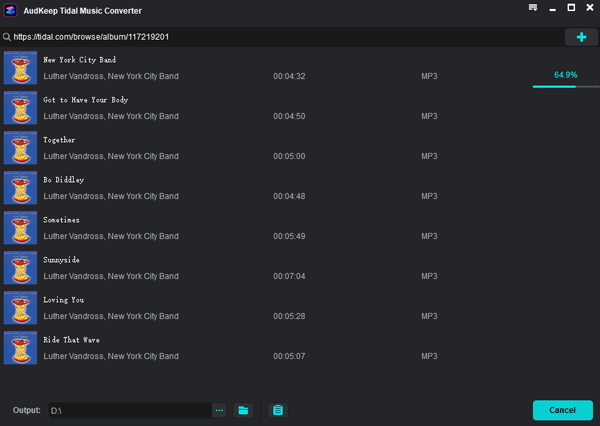 After adding the selected tracks that you want to listen to offline, you may download Tidal playlist by clicking the Convert button located in the lower right-hand corner of the AudKeep window. Wait until the conversion process comes to an end, you can find all the downloaded music files from the 'history'.
And voila! You've learned how to play offline Tidal on desktop. With the Tidal music files saved offline, you no longer need the Tidal Offline Mode desktop application to be able to use Tidal offline on either a PC or a Mac. Just select one of the Tidal songs, and you can enjoy it on any device or platform.
---
Part 2. How to Play Tidal Offline on Mobile Devices
About the question 'can Tidal play offline', you've got the answer. We know that the Offline Mode for Tidal is accessed on mobile devices but not on the PC. And since we've introduced the way to download and play Tidal offline on desktop, therefore, in this section, we will also go over the complete methods of listening to Tidal offline on mobile devices running iOS or Android.
Before continuing with the following actions, please check that your membership has not yet been terminated.
Download Tidal Music Offline on Android and iPhone
Step 1: Start the Tidal mobile app on your device, whether it's an Android or an iOS smartphone. Proceed to the My Collection area located in the bottom toolbar.
Step 2: Locate and choose the playlists and songs from Tidal you want to hear without an internet connection.
Note: To the right of the headline, a button looks like three dots.
Step 3: Scroll down and select the Download option to save tunes from Tidal to your device for offline listening.
Play Tidal Offline on Your Mobile Device
Step 1: Repeatedly select the My Collection option from the toolbar at the bottom of the page.
Step 2: A symbol looks like a gear in the top right-hand corner of the display. To access the Settings window, click this button.
Step 3: To activate the offline mode, move the toggle to the right position.
Note: If you decide to cancel your Tidal membership, you will still be able to use AudKeep Tidal Music Converter to download offline versions of your favorite songs from Tidal and transfer those songs to your mobile devices.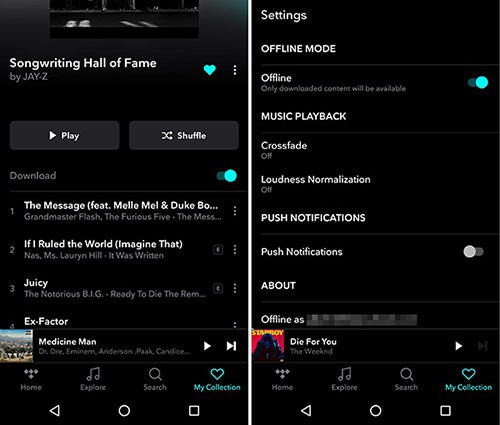 ---
Part 3. In Conclusion
We showed you how to play Tidal music offline both on the computer and phone in this article. Tidal music can now be downloaded and streamed without an internet connection using AudKeep Tidal Music Converter. It's lucky that the Tidal Offline Mode not functioning on the desktop may be fixed using this tool.
You may then use your PC to download and convert the music from Tidal to basic audio files. Finally, you may store them on your computer so that you can use Tidal on multiple devices or platforms at any time you like. If you have any doubts about this article, you can contact us or comment below for the solution.