TikTok has become a global application for creating, exploring, and sharing short videos. From its launch until now, it has become the most rapidly growing app for all age groups and people. TikTok offers users an in-built music library to create incredible videos with them. You can also use your local music tracks to apply to TikTok videos. But recently, some users wonder if they can use Tidal on TikTok. And if yes, how to apply Tidal music to TikTok?
Typically, you have no means to use Tidal songs out of its app for the music format restriction. Luck of you, you can still seek another way to add Tidal to TikTok. This article will provide all answers and solutions to your queries.
We will give a detailed introduction to TikTok, including all the necessary details you should know. And because Tidal does not allow users to use its music, we will bring you a fantastic third-party tool to help you download music from Tidal as local files and provide you with a step-by-step guide for using the software. Read the article and learn how to apply Tidal songs to your TikTok videos.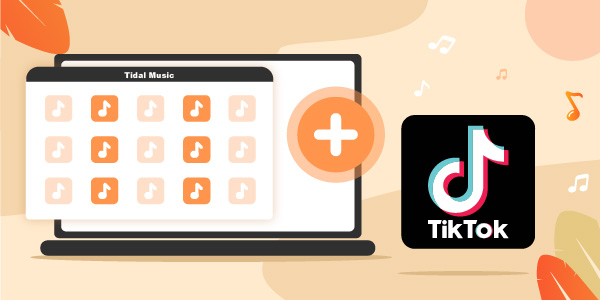 ---
Part 1. Tidal TikTok – Something for You
TikTok is a leading social media application that creates fifteen seconds short videos. TikTok has become one of the most used apps, especially the young ones. They create, watch and share short videos on their mobiles. They express their emotions and feelings through their acting skills or other talents.
It is an application created by a Chinese company in September 2016. Its rapid growth has become popular among all kinds of people, even in remote cultures. Users have found the application a way to release their inner feelings and talents, including dancing, acting, singing, comedy, and lip-syncing. With its multiple features, such as its effects and filters, users can create and share their created videos with others.
Unlike YouTube, TikTok is an app for short video creation. The main thing about TikTok is that many audiences with different backgrounds use this application to create, discover, share, and relax. With TikTok videos, users can make money by working with influencers and brands, sponsorships, product sales, and many other ways.
The appropriate music gives your video a strong beat with your video content. So can you play Tidal on TikTok? Although TikTok offers many features and users, there is no integration of TikTok with Tidal. Users cannot use Tidal music as a piece of background music to apply to their TikTok videos.
---
Part 2. Best Tool to Use Tidal on TikTok
Compared with the inbuilt TikTok music library, Tidal provides more streaming music to users than the short-video app. The incompatibility of Tidal TikTok quite upset the video creators. If there is any way to get it available on TikTok, that has to be using a third-party tool that allows you to download Tidal music for TikTok.
We introduce you to the AudKeep Tidal Music Converter, the best tool for downloading Tidal music at your local. It converts songs from Tidal into multiple audio formats, including FLAC, WAV, AAC, MP3, etc. The converter will download your favorite Tidal music at 5X speed with high-quality sound quality and ID3 tags, which you can use later for TikTok videos. More than that, you can also listen to the downloaded music tracks offline without any subscription. Those tracks can be played or used on other devices, platforms, etc.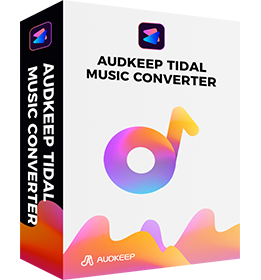 Key Features of AudKeep Tidal Music Converter
Download Tidal music, albums, tracks, and playlists to local computers
Provide the chance to adjust the output preferences of music from Tidal
Convert Tidal songs with lossless audio quality and ID3 tags
Enable users to listen to Tidal offline and use it on TikTok videos
Support multiple output formats such as MP3, AAC, FLAC, and WAV
---
Part 3. How to Connect Tidal to TikTok
You are now aware of the best AudKeep Tidal Music Converter for downloading and converting Tidal music to use on TikTok. Follow the given step-by-step guide to learn how to download and import Tidal to TikTok.
How to Download Tidal Music for TikTok
We will tell you the steps to download Tidal for TikTok in detail. And ensure you have a stable internet connection to get better conversion.
Step 1 Install and launch AudKeep Tidal Music Converter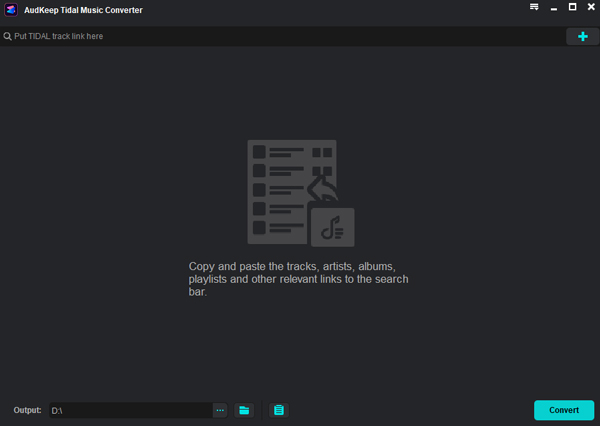 With a stable internet connection, download and launch the AudKeep Tidal Music Converter on your Mac or Windows computer. After the successful launch, open the converter with its main interface. You can click on the "Register" from the menu to get the ability to download the whole song from Tidal offline.
Step 2 Add Tidal music to AudKeep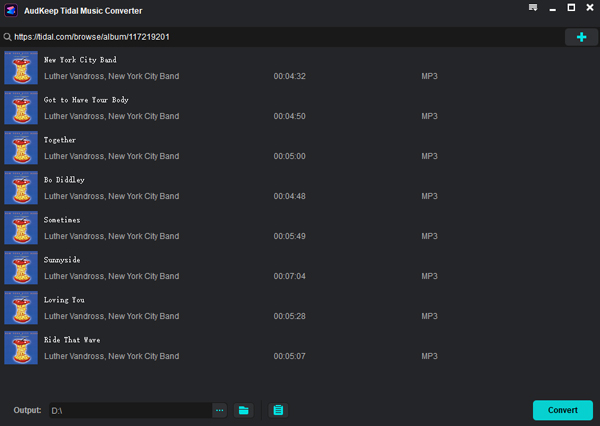 You then should find some songs from Tidal that meet the vibes of your TikTok videos. Head to the Tidal app, and copy the share link of the songs/playlists if you've decided which one. Next, paste the link on the search bar and click on the "+" icon at the end of the bar to add them. Or you can drag and drop the song to the AudKeep interface. After that, all the songs will appear in a list.
Step 3 Set Tidal output format for TikTok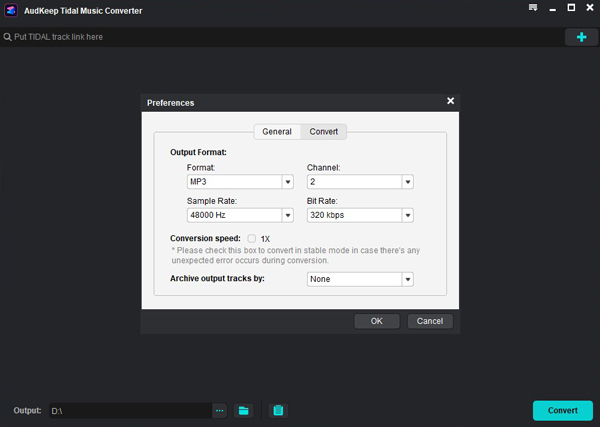 After adding songs to the converter, click on the menu icon at the right top corner. Tap on Preferences and set output parameters. Here you can customize sample rate, bit rate, and channel. For output audio format, you're suggested to convert Tidal to MP3 which is supported by TikTok. After making changes to settings, click on the OK button.
Step 4 Download Tidal music for TikTok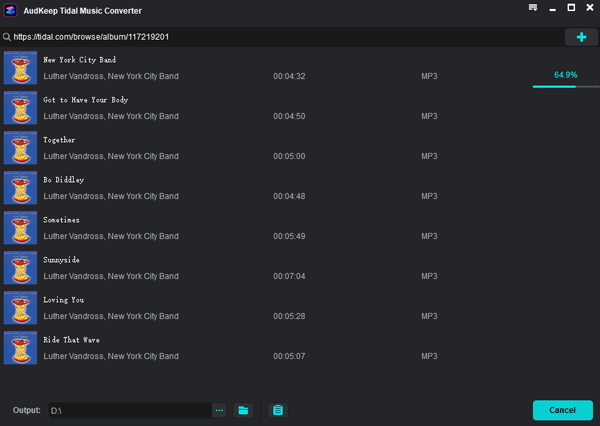 Tap on the "Convert" option at the bottom to start the converting process. The soundtracks will be downloaded as MP3 files and stored on your computer. Once the process is complete, locate the songs folder from the "Converted" icon at the bottom. You can also find them from the local folder of your computer.
How to Apply Tidal Music to TikTok
Now you have successfully downloaded the Tidal music to your computer. It's time to use the songs for TikTok. You have to use a video editing app to add downloaded music to videos you upload to TikTok. The process is straightforward. Follow the steps to add Tidal to TikTok videos successfully. We are giving a CapCut video editing tool tutorial, but you can use any video editing tool.
Step 1. Transfer the Tidal music files from the computer to your mobile phone using a USB cable.
Step 2. Open the CapCut app on your iOS or Android phone.
Step 3. Add a video you want to upload on TikTok and click on the "Audio" option at the bottom.
Step 4. Click the "Sounds" option, then "Your Sounds", and choose songs from your device.
Step 5. Add the downloaded Tidal songs for the video. After creating the video, click on the "Share" option and upload the video on TikTok.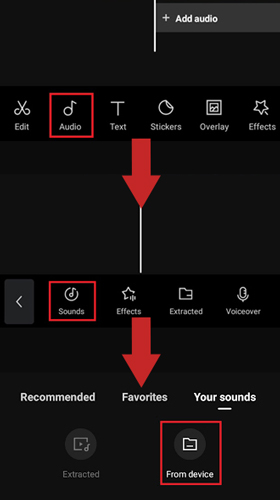 You have now known the way to apply the tunes from Tidal to the TikTok video, and it's easy for you to become an expert in it.
---
Part 4. Final Thoughts
TikTok has now become a vital part of people's lives. They used to share their innermost feelings, emotions, and talents like dancing, singing, acting, and lip-syncing through TikTok. To use Tidal on TikTok, AudKeep Tidal Music Converter has brought people a chance to use their favorite Tidal music and songs for their TikTok videos. With its easy-to-use interface, anyone can download Tidal music without technical guidance. Give a chance to AudKeep Tidal Music Converter, use the Tidal Music and create unique and creative TikTok videos.