Do you know music is a form of medication? Listening to music relaxes your mind and releases you from stress. However, playing any music isn't a solution to set you free. Linking Tidal on TCL TV brings you an incredible experience when it comes to entertainment. If you're new to TCL TV, this post contains all you need to know about Tidal music on TCL TV. Yes, it is easy. TCL TV comes with a built-in Roku TV Operating System, allowing consumers to enjoy their favorite content such as watching videos, listening to music, and many more.
TCL Smart TV provides a great TCL Smart TV experience and super quality for its consumers. Be among the top users when it comes to the world of entertainment. Thankfully, this article covers primary details on linking and streaming Tidal to TCL TV in 2 ways. Keep on reading and learn how to make it.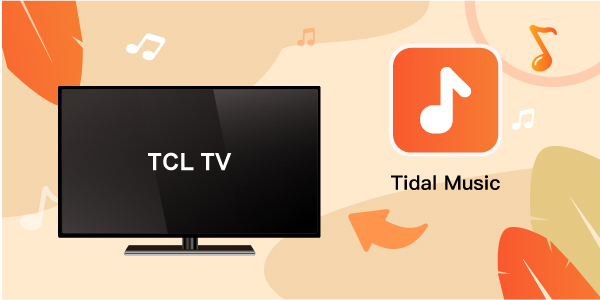 ---
Part 1. How to Get Tidal on TCL TV by AudKeep Tidal Music Converter
AudKeep Tidal Music Converter can easily convert your favorite Tidal streaming onto TCL TV. If you want to listen to Tidal songs offline on TCL TV, you have to look for the help of this converter due to the digital protection of Tidal music. It can download the Tidal music files to the output formats compatible with TCL TV, and then you can put them to TCL TV with no restriction.
The downloading process is achieved beyond your expectation because of its outstanding features such as 5x conversion speed. Machines make work more accessible; this software takes less time converting your video on TCL TV. Next, it retains original ID3 tags and will display important details about Tidal music such as title, artist, date recorded, and more.
Another adorable and critical feature is the lossless sound quality. Luckily, AudKeep Tidal Music Converter doesn't alter the quality of the converted Tidal song. It allows you to enjoy the converted Tidal songs in their original quality.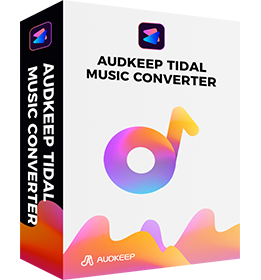 Key Features of AudKeep Tidal Music Converter
Losslessly convert Tidal songs 5X faster with all metadata
Customize the Tidal music output formats to MP3, WAV, FLAC, etc.
You can use it to download music from Tidal on Mac and Windows
Download and add Tidal music to TCL TV for offline playback
How to Download Tidal Music on TCL TV
Now, it is easy to play Tidal music on TCL TV for an incredible experience for the love of music. Follow the simple detailed steps below to download your favorite Tidal songs by AudKeep Tidal Music Converter.
Step 1 Adjust output preferences of Tidal for TCL TV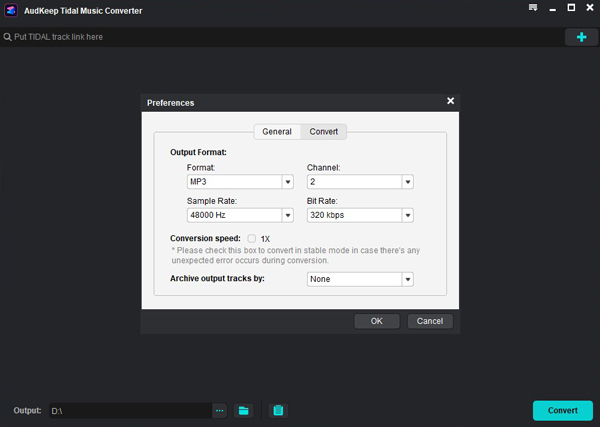 First, you need to download and install the AudKeep Tidal Music Converter on your computer. Open it, click on the login in, or sign up if you don't have an account. Then, click on the Menu icon on the top right and select Preferences. A pop-up will appear and hit the Advanced option. From here, you can adjust the channel, audio format, sample rate, and more according to your favorite output, then press the OK button.
Step 2 Add a Tidal playlist to AudKeep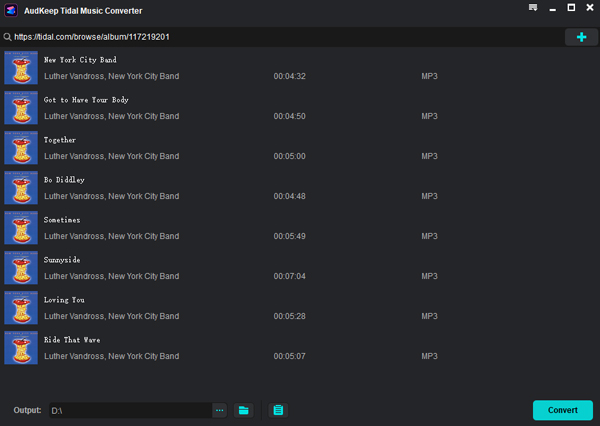 Go to the built-in Tidal Web Player on AudKeep Tidal Music Converter and select the Tidal playlist you want to convert and play on TCL TV. In addition, there is a blue button on the right side that helps you add Tidal music to the converter's interface for converting. Then, click on the selected Tidal playlist, and it will be added to a new Window.
Step 3 Convert Tidal for TCL TV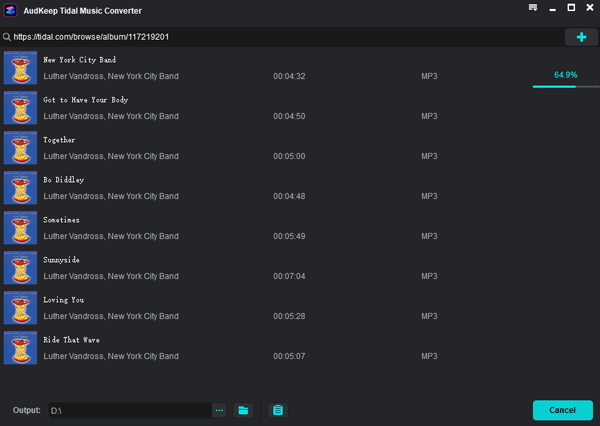 After you've confirmed the Tidal music, click on the Convert to begin the conversion. Converting Tidal to TCL TV is the final stage. Once the conversion process is complete, you can see the converted Tidal files on local storage by clicking the Converted button.
Import Tidal music to TCL TV for Playing via USB
Now you have the downloaded Tidal music on your playlist. You can download Tidal music to USB and then transfer them to TCL TV for use in these steps.
Step 1: Insert your USB flash drive into your PC.
Step 2: Locate the converted Tidal files on your computer.
Step 3: Then, copy and paste Tidal music to your USB flash drive on your computer. Next, remove the USB and insert it into your TCL TV.
Step 4: Finally, open the Roku media player and select the USB device from the menu, and then enjoy Tidal on TCL TV.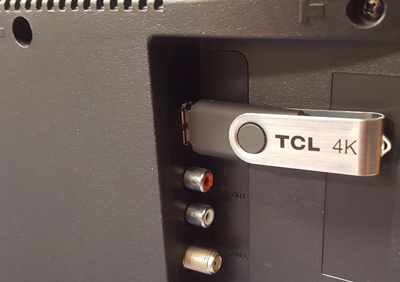 ---
Part 2. How to Listen to Tidal Music on TCL TV by Roku Streaming Player
Tidal has integrated with TCL TV, which means you can connect the Tidal app to your TCL TV and play Tidal songs with just a few clicks. The good news is that the Tidal app is available on your TCL smart TV. Now, you can listen to your favorite Tidal songs by streaming through Roku Player through these steps.
Step 1: On your Roku TV, click on the Home button.
Step 2: Then, select the Streaming Channels to have a more comprehensive view of all the channels.
Step 3: Using your Roku remote, choose the Tidal app, and select the 'Add Channel' option.
Step 4: Now, launch the Tidal app and log in to your account.
Step 5: Finally, find your favorite Tidal music to play Tidal on TCL TV.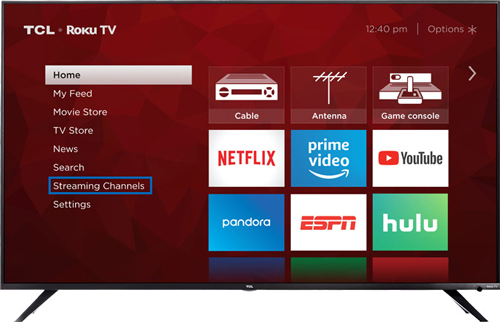 ---
Part 3. Know More About TCL TV
TCL TV is made by TCL – a Chinese technology company that takes into the designing process, making various manufacturing plants across the world. What makes TCL TV worthy? Read ahead to see what makes it outstands.
1. The Interface
TCL models come in a smart interface that is easy to operate. Easily navigate through the menus from the home menu to other settings. More so, the casting support makes it easy to integrate with other mobile apps.
2. Picture & Sound Quality
Nothing compares to the sound and picture quality that TCL TV offers. The sets are synonymous with better-sounding speakers. If you want to listen to music on TCL TV, apart from Tidal, TCL TV also supports the music services like Spotify, Pandora, iHeartRadio, and more.
3. Lightweight
The general design puts it in front of the game. TCL TV is lighter and has thin bezels which promote its stylish design.
---
Part 4. In Summary
In the final analysis, playing your favorite Tidal songs on TCL TV is a beautiful experience not to miss. You can play Tidal on TCL TV in two ways. First, you can import your Tidal music through a USB drive and follow the proceeding steps illustrated in this article. Secondly, you can stream your content through the Roku TV operating system by adding Tidal to your channel. Depending on your preferred method, you can connect Tidal music to TCL TV and enjoy it in your comfort zone.