If you are one of those who wished that Tidal could be connected to the Waze app, your wish came true. The good news is that their creators integrated Tidal with Waze.
Suppose you were using two devices before when you were using Tidal and Waze simultaneously. In that case, you don't have to do it anymore. Waze Tidal integration is the best thing that happens to this music app. No more switching from one app to another and no distraction. So, get ready to learn how to connect Tidal to Waze quickly and enjoy streaming with Tidal while navigating with Waze without interruption.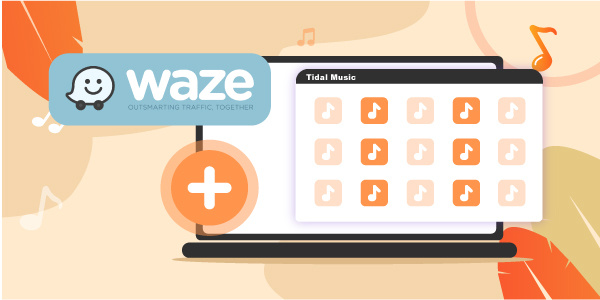 ---
Part 1. How to Connect Tidal to Waze: The Official Way
Now let's get to the exciting part: connecting your Tidal to Waze. You can link Tidal to Waze in a breeze by following steps one to four.
Step 1: Installing the Tidal to Waze app
1) Click on the Waze app and click on the "Search" icon.
2) Tap on "Setting" found in the upper left corner of your phone.
3) Scroll. Under "Driving Preferences", click "Audio Player".
4) Scroll and look for Tidal, then click Install.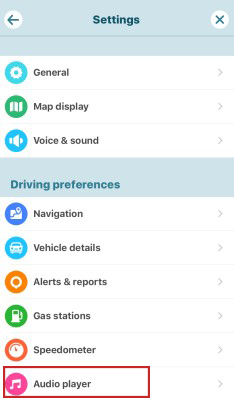 Step 2: Enabling/Disabling Tidal in Waze
1) Click on the Waze app and click on the "Search" icon.
2) Tap on "Setting" found in the upper left corner of your phone.
3) Scroll. Under "Driving Preferences", click "Audio Player".
4) Enable/Disable it by switching the toggle.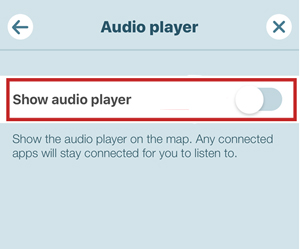 Step 3: Connecting Tidal to Waze
1) Make sure to toggle the "Audio Player".
2) On the Waze Homepage, click the "Music Icon" found in the upper right corner.
3) Scroll. Click Tidal from the selection of Audio apps, then accept to finish connecting.
Step 4: Streaming and Playing Music using Tidal on Waze
1) Find the Tidal icon on the map home screen.
2) An Audio Player widget will appear.
3) You can now press play, pause, replay or forward, and skip music of your choice.
4) Enjoy listening to your favorite music without having to leave the navigation screen.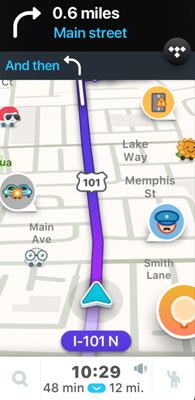 Remember that once Tidal has been installed in your Waze app, the Tidal app users will see a banner with navigation directions. You can start seeing Waze directions right inside Tidal.
The Tidal app understands that music beats driving boredom, especially during long drives. However, the challenge is switching from app to app or using a separate gadget. This menial job can also become distracting. The good thing is that there is a Tidal to Waze download. Drivers can now have a boredom-free and hassle-free driving experience. They can also focus more on the road while enjoying their favorite music.
---
Part 2. Tidal Waze App Not Working: Ultimate Solution
What if your Tidal Waze app is not working? Suppose it suddenly crashes, comes to a halt, or suddenly closes when this happens. In that case, an unresponsive Tidal can be resolved by following these troubleshooting tips.
Ensure that your device software is updated with the latest app update.
Ensure that your Tidal app is also updated with the latest app update.
Uninstall the Tidal app and download Tidal again.
Clear your cache to fix the Waze Tidal app not working issue.
If the previous steps did not resolve the Tidal Waze app not working problem, you could try Audkeep Tidal Music Converter. It is a music downloader and converter for Tidal app users. You can download songs and playlists on Tidal on your computer without having to install the Tidal app. After that, it's easy to transfer Tidal music to any audio player on your device and you can control Tidal music on Waze.
Key Features of AudKeep Tidal Music Converter
1. Tidal music can be used offline. One of the best things about having AudKeep Tidal Music Converter is that you can have the luxury to enjoy Tidal music even if you are offline on cellphones and computers.
2. Keep the lossless quality of Tidal audio. All Tidal playlists exported retain their lossless quality 100% and all ID3 tags intact so that you can enjoy high-quality music with Waze.
3. Convert Tidal music to multiple formats. You do not have to worry about different music formats as it converts your Tidal to AAC, WAV, MP3, FLAC, and other formats at a five times faster conversion speed. Under this circumstance, you can transfer Tidal music to any Audio Player that works well with Waze.
4. Download Tidal music quickly. Tidal playlists will be automatically downloaded at a 5X faster speed with just a few clicks. Therefore, it doesn't waste much time to fix the Tidal Waze app not working issue.
How to Control Tidal Music in Waze via AudKeep Tidal Music Converter
Here are the three easy steps to control Tidal music in Waze if the Tidal Waze app is not working or you prefer to listen offline, especially when you are driving in the countryside where there is no internet signal. Each step has specific instructions for easy installation.
Step 1 Downloading and registering AudKeep Tidal Music Converter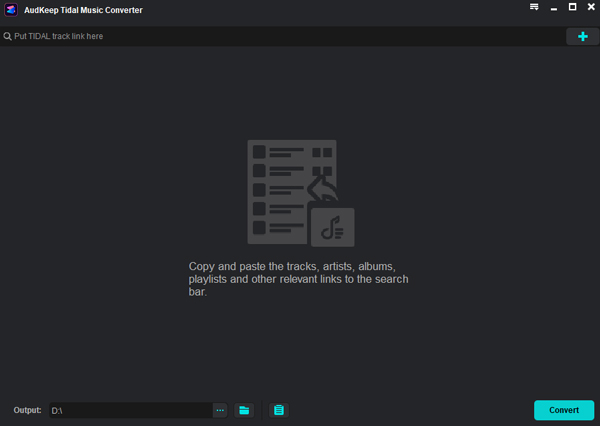 Download the free trial version of AudKeep Tidal Music Converter on your Windows or Mac. Install it on your desktop, click the AudKeep Tidal Music Converter icon to open it. A built-in Tidal Web Player interface will appear at the main interface. Please click the log-in button to register your Tidal account.
Step 2 Set Tidal output parameters for Waze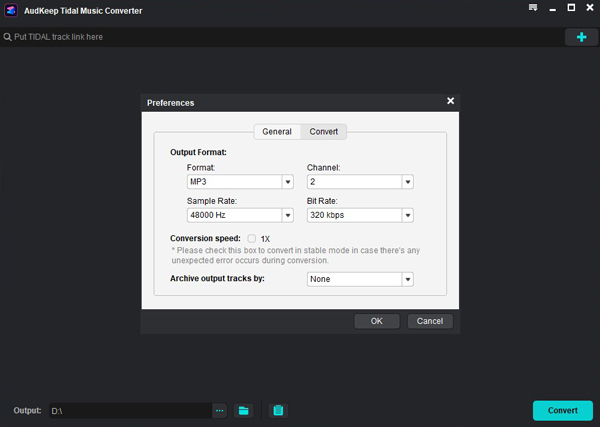 Go to the menu bar and click the "Preferences" button. The setting window will show up, in which you can click the "Advanced" button to adjust your preferred output format, such as Lossless Audio Quality, FLAC, WAV, AAC, M4A, and MP3. You can also choose to customize your audio parameters and classify Tidal output tracks as you like.
Step 3 Adding your Tidal music to AudKeep Tidal Music Converter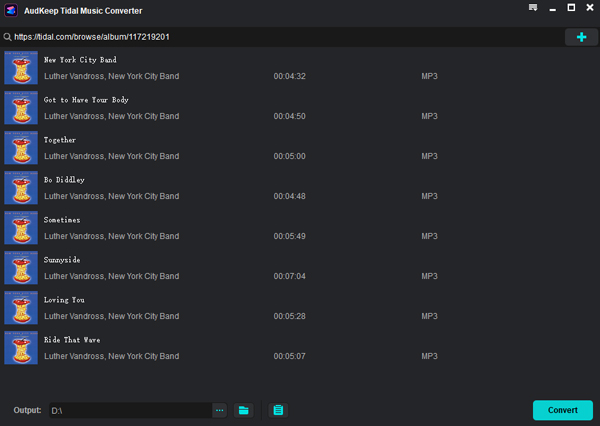 After you set the output configuration to your preferred format, then click OK. Now search for your favorite Tidal playlist in the search menu. Once the music title appears, click on it to open. You will find a blue + icon in the lower right corner of the menu. Click the blue + icon, and then add your playlist to AudKeep Tidal Music Converter.
Step 4 Download and play Tidal music with Waze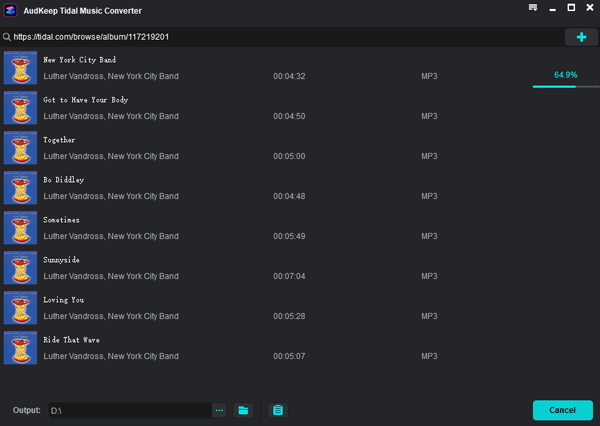 Just press the 'Convert' button at the right-bottom corner, AudKeep Tidal Music Converter will start to download music from Tidal to target tracks, which can be added to other Audio Players supported by the Waze app. After conversion and syncing, you can use the playback controls to play Tidal music in Waze app via any other compatible Audio Player.
---
Part 3. In Conclusion
The Waze Tidal integration development makes motorists worry about more important things than wasting time figuring out how to listen to the audio while the Waze app is working. They can now navigate using the Waze app while listening to Tidal music all at once.
If they are in areas with no internet signal, they can continue streaming Tidal music with the help of AudKeep Tidal Music Converter. Motorists can now focus on the road better while listening to their favorite Tidal playlist streaming online or offline. The Tidal and Waze integration is one of the best things that happened to the Waze app.