Roon is an app to manage all the songs that you like, wish to hear, or filter out songs in different albums according to your need. In short, it is an unrivaled app for managing your songs. It enables you to use apps like Tidal on your iPhone, iPad, Mac, Windows, Android, etc. Roon is more like a digital library that allows you to have easy access to Tidal music. Who doesn't wish for their music to be sorted and all in different albums?
Roon with Tidal is the best way to make the correct music library that is easy to use and made as per your need. Well, just like other apps, Roon with Tidal has several packages, out of which you could choose the one that suits you better. Here are some ways that you can get Tidal on Roon. You may choose the one that suits you better.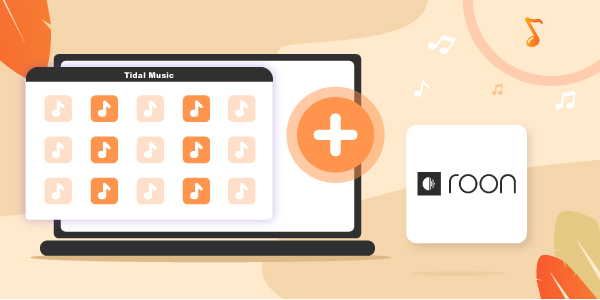 ---
Part 1. Get Tidal with Roon: Official Method
Roon allows you to have access to Tidal directly through it. Here is how.
Step 1. Start with making a new account on roonlabs.com.
Step 2. After that, download the Roon app on your Windows or Mac computer, and once it is downloaded, you may launch the app to open it. You shall also pin it to the toolbar and bring it to the desktop.
Step 3. Please direct to the menu option on the top left to choose settings and then the icon of the service.
Step 4. You need to click on the login button to interconnect Roon with Tidal. If you are a new user, Roon might ask you to add your Tidal account credentials.
Step 5. When you do all the steps mentioned above, you will get an option to select the quality of the Tidal music and once you are done with that, you can listen to Roon Tidal playlists easily whenever you wish to.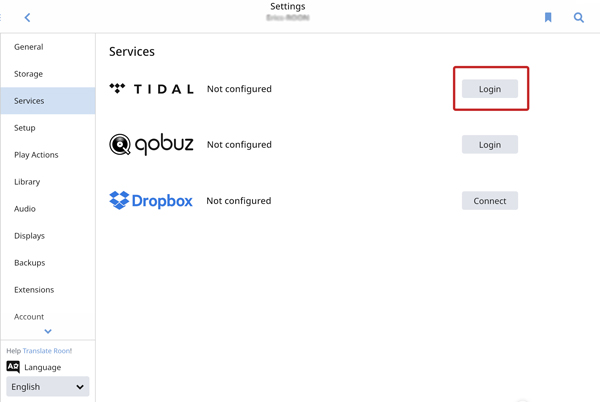 ---
Part 2. Use Tidal with Roon: Dedicated Tool
Tidal can also be accessed through Roon on offline means but how is that possible? All you need is the AudKeep Tidal Music Converter to get access to Tidal music offline. AudKeep helps you to convert Tidal music into FLAC and provides you with music with lossless quality.
With it, the downloading of bulk music can also be done at a 5X faster speed which is a relief from waiting hours just to get your music files downloaded. It enables the user to listen to music anywhere and at any time they want to without the need for the Internet, which is a very beneficial trait of it. Lastly, it has the availability of original ID3 music which makes it stand out among any other transfer app that transcripts music from Tidal music.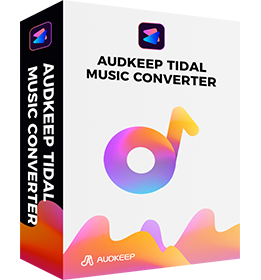 Key Features of AudKeep Tidal Music Converter
Help users offline access to Tidal and get Roon Tidal connect
Original ID3 tag enables the surety of users that Tidal tracks are authentic
Download Tidal songs at a 5X faster speed which is time-saving and easy
Keep lossless HiFi quality which just doubles the fun of listening to music
---
Part 3. How to Play Tidal on Roon
Step 1 Install Tidal Music Converter and reset parameters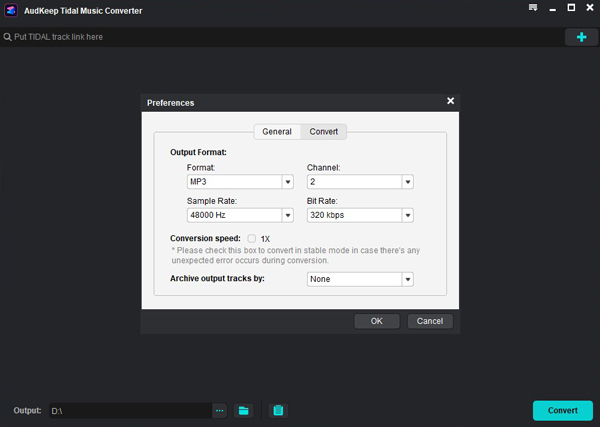 Start with installing the AudKeep converter on your laptop or computer. You will see a Preference icon on the top right of the converter interface – convert the songs you would like to access to any file you wish. You can download Tidal to MP3, FLAC, AAC, WAV, etc. Along with this, you shall also set the channel, choose the quality, and bit the rate that lies under your budget. Set it according to your needs to proceed.
Step 2  Select songs from Tidal to AudKeep for Roon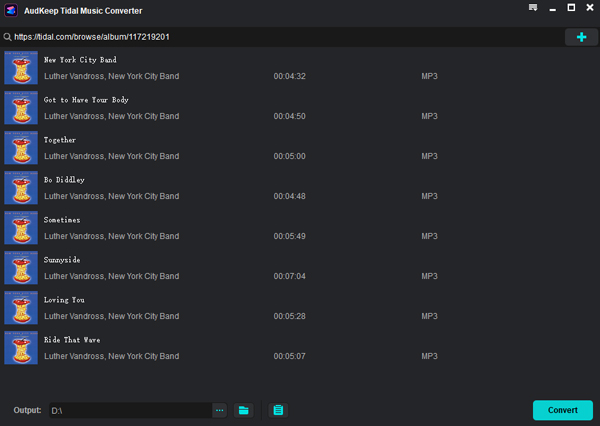 Back to the interface of AudKeep and the Tidal music window will pop where you shall select the songs that you wish to convert. Go to the page of any album or playlist, you will see the '+' button turns to blue. Click the button to further select songs and start to convert them directly.
Step 3 Convert Tidal playlists for Roon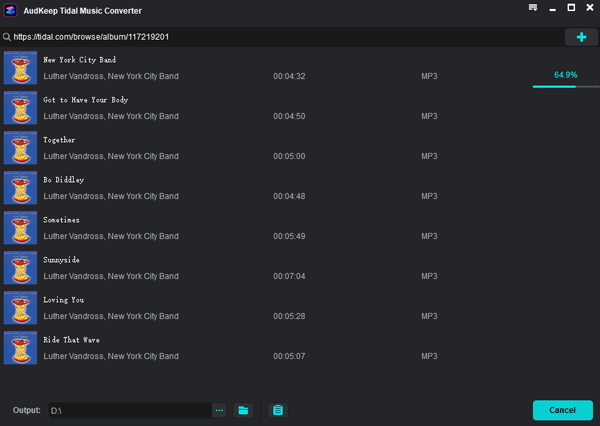 Lastly, it's time you download the songs on your PC. You shall press the Convert option to download music from Tidal into your laptop.
After the conversion finishes, you can offline access and get the availability of Tidal songs on Roon without limits. Here the process comes to an end, almost.
How to Get Roon with Tidal Music
You shall now either copy and paste the converted Tidal tracks directly to the Roon app and allow the Roon to accept the paste of links by tapping yes.
Or you shall open the Roon app on your PC and go a little long way. You may visit the settings and open the Storage icon, there you must add a folder from the computer and that shall be the folder you have moved all the music into.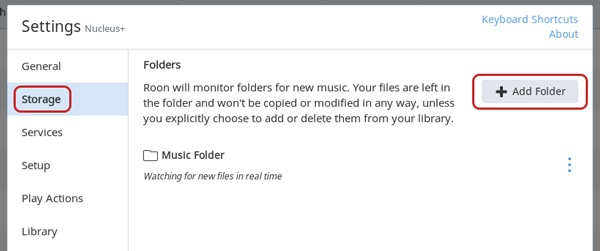 Now you will be able to have access to all the music offline. This is a complete guide for you to easily have access to Tidal music online or offline as you wish.
---
Part 4. Conclusion
Tidal music undoubtedly has very high quality and demand. AudKeep is undoubtedly the best as it helps access Tidal music offline and rips the protection of Tidal music. However, it is better if a Tidal subscription is bought as the features that are enabled are more in such a case than when you are a free user. Apart from that, the AudKeep does a great job and Roon is one great app for managing all your hip-hop, jazz, Sufi, trance, and all other kinds of music you want to hear.