Tidal HiFi music is a popular music streaming service. It has millions of songs on its library that you can stream over the Internet. But, if you have a media streamer and have not yet linked Tidal to a media streamer, you are missing out on much. Our article focuses on how to put Tidal on media streamer.
If you wonder what media streamers can stream Tidal, you must know many options exist. Apple TV, Roku, Chromecast, Amazon Fire TV, and others are just a few media streamers that can stream Tidal music. Both solutions can work for you to play Tidal on media streamer. But, if you don't know how you can do it, just read our step-by-step guide to under two easy ways.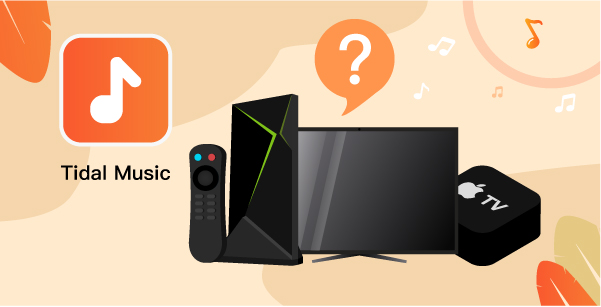 ---
Part 1. How to Link Tidal to Media Streamer via Tidal Connect
The easiest way to link Tidal on a media streamer is by using Tidal Connect. The Tidal Connect features help you to stream music from Tidal to your media streamer. Tidal music delivered with Tidal Connect is high quality and without audio loss. You can stream the music directly to any of your media streamers.
Unlike other casting technologies that lose audio quality, TIdal Connect delivers 100% original audio. Follow the below steps to use Tidal Connect to link Tidal on media streamer.
Step 1: Open the Tidal application.
Step 2: Turn on your media streamer device.
Step 3: Play any song on Tidal and click on the Now Playing screen.
Step 4: Look for a speaker icon from the Now Playing screen.
Step 5: Choose your media streamer from the list of devices available.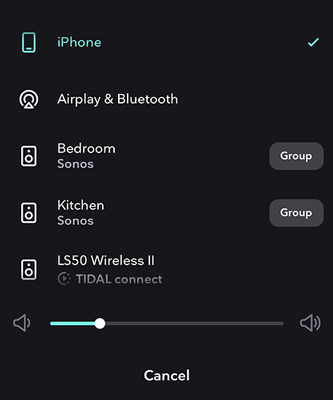 Note: You need a media streamer that must support Tidal Connect. If your media streamer does not support it, this method will not work for you. Move to part 3 of the article to play Tidal on your media streamer that does not support Tidal Connect.
---
Part 2. How to Put Tidal on Media Streamer via USB Port
You need to first download Tidal music with the help of a tool called AudKeep Tidal Music converter. Then save Tidal tracks on a USB port and stream Tidal media streamer via the USB. You need a computer and a USB device to proceed with this method.
The AudKeep Tidal Music Converter is an automated tool that helps you convert and download Tidal music. It removes the protection from Tidal music by converting it into supported formats such as MP3, Lossless, WAV, etc. to suit your media streamer. After conversion, it downloads the Tidal music and saves it on your computer device.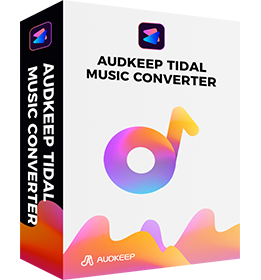 AudKeep Tidal Music Converter for Media Streamer
Download and link Tidal music to any media streamer to play
Save the music from Tidal at a lossless file
Get Tidal output files in 5X less time than before
Convert Tidal music to common formats, such as MP3, FLAC, etc.
The downloaded Tidal music can be played anytime on any media streamer and device. The sound quality is in 100% original HiFi or Premium according to your plan. Well, is it easy to link Tidal music on your media streamer? Now follow the below steps to download Tidal music as local files using AudKeep Tidal Music Converter.
Steps to Download Tidal Music for Streaming to Media Streamer
Step 1 Change output settings of the Tidal music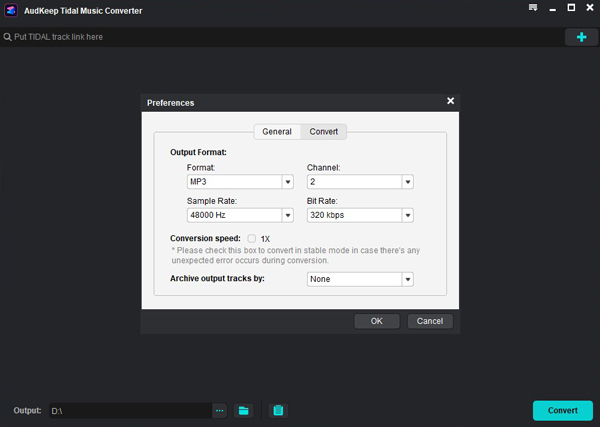 Select the Preferences option from the software's top menu. From the settings window, select the Advanced option. In the Advanced option, you may choose MP3, FLAC, WAV, M4A, M4B, Lossless, AAC, etc. as the output format for your media streamer. Other factors like sample rate, bit rate, and audio codec can be selected in addition to the audio format.
Step 2 Add Tidal music from AudKeep's Tidal web player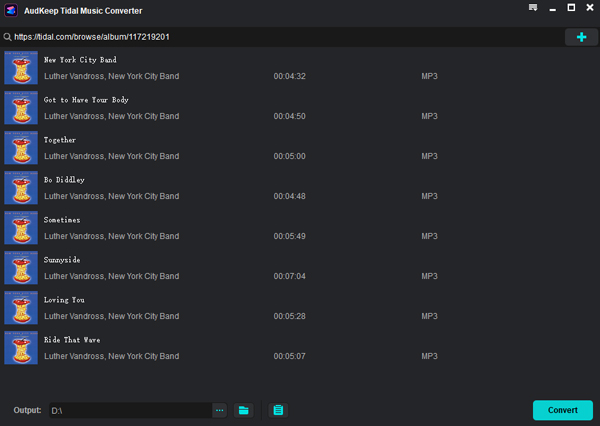 The Tidal web player is included in the AudKeep Tidal Music Converter. To import Tidal music playlists or albums into the program, click the Add icon after you've got them. From there, you may look for your favorite Tidal music playlists and albums.
Please keep in mind that the Tidal Music Converter does not enable you to import a single Tidal song. If you have a single Tidal song, you must first add it to a playlist before importing it into the program for download.
Step 3 Convert and download the Tidal music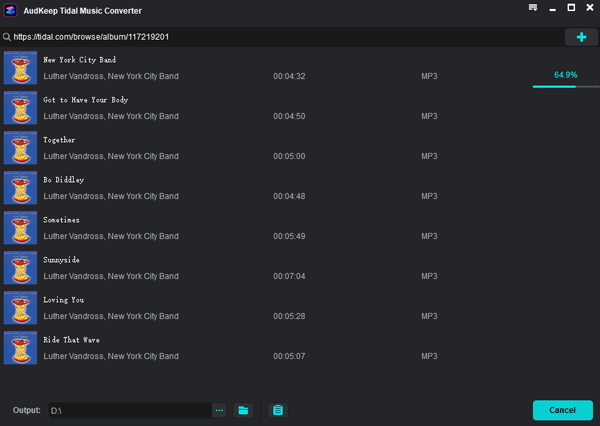 Click the Convert tab to open the conversion window. The AudKeep Tidal Music Converter will download your music as quickly as 5X speed.
Following the three steps, you will manage to download Tidal music on your computer's local storage easily.
Steps to Stream Tidal to Media Streamers
Step 1. Once you are done with that, copy that downloaded Tidal music to a USB drive.
Step 2. After copying, you can plug that USB drive into the USB port of your media streamer.
From there, you can start streaming Tidal music easily without needing Tidal to connect or even the Tidal music application.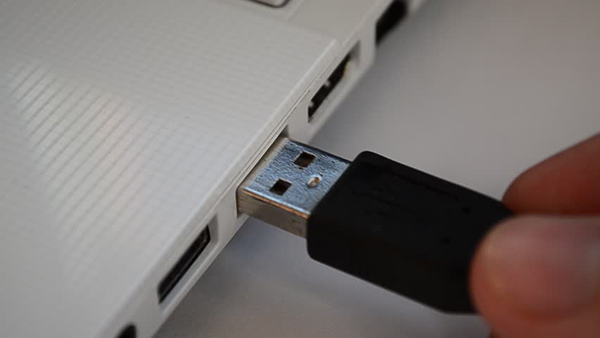 ---
Part 3. What Media Streamers Can Stream Tidal
There are tons of media streamers that Tidal supports. The media streamers include Audio speakers, Smart TVs & streamers, automobiles, and other devices. You can click here to see if your media streamer can stream Tidal.
Below are the top 5 music streamers for Tidal.
1. Bluesound Node (2021)
A budget music streamer in the market can stream your Tidal music seamlessly.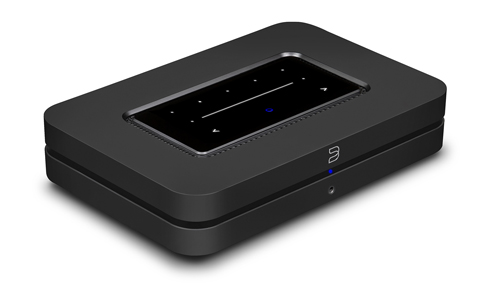 2. Arcam ST60
The first model from the company is a perfect Tidal music streamer.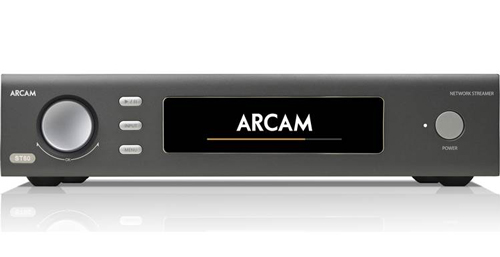 3. Cambridge Audio CXN
Beautiful sleek design and high-performance music streamer can stream your Tidal music with 100% original quality.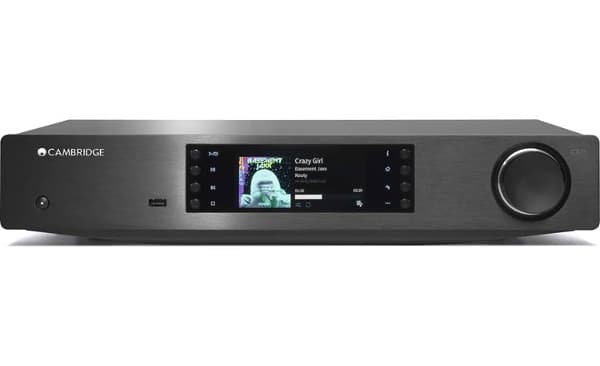 4. Naim ND5 XS 2
It provides high-class sound quality for your Tidal music. It comes with a Tidal Connect option as well.

5. Audiolab 6000N Play
A great sound streaming solution perfect for any budget. Also, it provides great quality with Tidal streaming.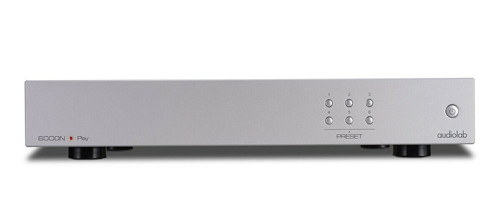 ---
Part 4. Conclusion
Playing Tidal music becomes more fun with a media streamer. You can use a media streamer to enjoy a Hi-Fi audio system at your home. You can use our guide to link Tidal on your media streamer regardless of which media streamer you own.
So, if you wonder how to put Tidal on media streamer, you can check our two easy provided methods. The first is to use the Tidal Connect feature from the Tidal application. It has the limitation that your media streamer must support Tidal Connect.
However, if you do not have Tidal Connect to support, you can use an AudKeep Tidal Music Converter. After downloading Tidal music locally through AudKeep Tidal Music Converter, copy it into USB and plug it into your media streamer, and then you can stream Tidal on multiple devices.